Short-term loans up to $5,000
Low-interest starting from 199.43%
Repayment up to 12 months
In-page navigation
---
Author Viva Loans. Screenshot of Viva Loans website.


[Accessed April 12, 2018]
Viva Payday Loans - We have fast loan turnaround times
Viva payday loans were created as a short-term loan solution for Australian citizens we offer payday loans for people in their time of need.
We use the latest technology to match you with a lender that will meet your individual needs. We aim to put our customers first and provide you with the best service. Our application process can be completed online and you will receive an outcome within minutes and the funds will be paid directly into your bank account.
How much can I borrow?
Our payday loans range from $100 to $1000 and must be paid by your next payday. We aim to get you the money that you need as quickly as possible.
100% free to apply
To apply for one of your payday loans is a 100% free and there is no obligation to take the loan so there is no reason not to see if you qualify.
Loans up to $2,000
We offer easy, convenient, affordable loans when you need them most.
Our fast loans can be paid into your nominated bank account within minutes of your loan application is approved. Even if you have a bad credit history or credit score you may still be able to get a loan.
When you need a bit of extra cash or you have a bad sales month our short-term loans will help you in your time of need.
To apply for a Viva Payday loan is very simple. Just follow these 3 easy steps
Apply online. Chose how much you need to borrow up to$2000 and up to 30 days to pay. The loan must be paid back by your next payday.
Provide us with your personal details and additional information.
Get a decision within minutes. If your online loan application has been approved, the funds will be paid directly into your nominated bank account.
Viva Loans – Short-term loan
Loan Type

Short-term loans

Interest Rate

from 199.43%

Loan Amount

up to $5,000

Repayment

1 month to 12 months
Benefits of Viva Loans
We offer lower interest rates
We are a direct lender of

short-term loans
Quick and easy

online loan applications
Short-term loan calculator
Viva Payday Loans - We have affordable loan options
Viva Payday Loans is a responsible lender and we only encourage you to take a loan if you are in the financial position to pay it back easily and taking a loan won't cause you to fall into a debt trap.
If you are having money problems and you can't afford to take a loan, we suggest that you visit moneyadviceservice.org.uk or speak to a debt counsellor. For help with financial management please call 1800007 007 for free from anywhere in Australia to speak to a financial counsellor.
How to apply
Apply by visiting our website and filling in the online application form.
Select the amount that you would like to borrow and the loan term up to 30 days, then select the purpose the loan will be used for.
Supply your personal details, your address details and your employment details.
Financial solutions when you need them
Sometimes the people that need a loan the most are declining because they have a bad credit score or a flawed credit history. We understand that you might be in need of a loan and we offer bad credit loans to those with bad credit of up to $2000 and give you up to 30 days to pay the money back. The money will be paid directly into your bank account on the very same day.
Do I qualify?
You must be an Australian citizen
You must be 18 years or older
You must have a job and a regular income
You must have a valid bank account
Your credit history won't count against you
Because the loan needs to be paid back in full by the next payday your bad credit history will not be held against you and you will still be able to qualify for a loan.
Payday loans are auto-withdrawal loans this means that the amount will be deducted in full on your next pay date there is no way that you are able to miss a payment
Your credit score will not count against you as the loan is based on your income
What does having bad credit mean?
Non-payments of past loans
Defaulting on credit card repayments
Using loans services too often
Not paying instalments on time for goods and services
There are ways to improve your credit score they include:
Don't apply for short term loans that you don't need
If you have a loan make the full payments on time
Don't miss any payments on credit cards and pay on time for goods and services
Pay all your bills on time
Don't overdraw on your bank account or let your account reach $0
Save and have a credit buffer in case of emergencies
When should I consider a short-term payday loan?
Needing money for a medical emergency
Needing to urgently pay a bill before a service is suspended
Paying an account to prevent defaulting and affecting your credit score further
When you need an emergency loan and doing so will not affect your financial status
Higher interest rate
A short-term loan is charged at a higher interest rate than other bank loans and are usually for a small amount of cash that needs to be paid back in a short period of time.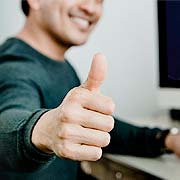 Viva Loans is a trusted & reliable provider of short-term loans
In our review, Viva Loans adheres to the compliance criteria in accordance with the National Consumer Credit Protection Act 2009, where the granting the loan will not cause financial distress to the consumer.
Viva Loans is a registered credit provider in Australia: ACL 487316
Customer Reviews & Testimonials
"
A monthly salary sometimes exceeds our expenses due to unexpected circumstances. When that happened to me I was able to run to Viva payday to enquire a payday loan. I didn't want to have a long t...
Lucas W
— Newcastle —
Friendly consultants. I felt welcomed when I was in the branch.
Stefan B
— Adelaide —
Viva Loans Contact
Contact Number
E-Mail
Website
Physical Address
Unit 4, 134 Constance St, Fortitude Valley

Brisbane

Queensland

4006

Australia
Opening Hours
Monday

09:00 – 22:00

Tuesday

09:00 – 22:00

Wednesday

09:00 – 22:00

Thursday

09:00 – 22:00

Friday

09:00 – 22:00

Saturday

09:00 – 22:00

Sunday

09:00 – 22:00