Short-term loans up to $80,000
Low-interest starting from 20%
Repayment up to 6 years
In-page navigation
---
Author Teachers Mutual Bank. Screenshot of Teachers Mutual Bank website.


[Accessed April 12, 2018]
Teachers Mutual Bank - Quality loans and services
We have been supporting the Australian education sector for over 50 years. The dream started when 9 teachers wanted to make a difference to Australian teachers everywhere.
We offer financial products and services including short term loans, especially to benefit you and your family. Teacher's mutual bank is one of Australia's largest mutual banks that has over 193,000 members and more than $6.9 billion in assets we are passionate about helping our members through support and banking services.
Community
Teachers are creating our future leaders of tomorrow they teach our children and create a brighter stronger future through the community. We believe in sustainability and are committed to helping our teachers create a better tomorrow, a better world and a better planet.
Our values
Our foundation is based on education, strength, commitment, integrity and sustainability. Our core belief revolves around advocacy, passion and sustainability.
We have unique products and services
Our bank is there for you to help you navigate your financial journey and support you in reaching your financial goals. We aim to support you with our unique products and services, especially marketed to be relevant to teachers. By making your life easier, we know you will make the future brighter for our children.
Passion for finance
Our staff is extremely passionate about helping you to achieve your personal financial goals and requirements. We aim to put you first in everything that we do and help you with any questions or concerns that you might have. If you would like to speak to us telephonically about a personal loan we will gladly give you a call. We are committed to bringing you the best service and products for our teachers.
Our loan amounts starts at $300
We offer short-term loans that start from $300 to up to 12 months to pay back the loan.
When you need a personal loan for buying a new home, putting down a deposit on a car or your favourite band is coming to town we offer loans for all purposes. Our service has a free redraw option; flexible payment schedules and no ongoing fees so that you can plan your budget accordingly.
The benefits of borrowing with Teachers Mutual are as follows:
You won't be charged ongoing fees
You can make payments whenever you can to pay off the personal loan early with no penalty fees.
Choose your repayment terms (fortnightly, weekly or monthly)
Benefit from a competitive variable interest rate
Benefit from a loan insurance policy that is available
Easily make lump sum payments
Free redraw facility
24/7 access via internet banking
Who can join?
Teachers Mutual Bank is open to current or retired Australian teachers that are in the education sector and their family member that are shareholders they must be permanent residents of Australia.
How do I become a shareholder?
To become a shareholder you will need to apply online. You must be 18 years or older and a current resident of Australia. You will need to provide identification such as your driver's license or passport. You can then easily apply for a quick loan with us.
Sustainability
We believe in sustainability and are 100% committed to making the world a better place and caring for the environment. We only hire staff that supports these ideas and believe in the ethical treatment of all. We have partnered with the community and school to finance innovative projects.
Teachers Mutual Bank – Short-term loan
Loan Type

Short-term loans

Interest Rate

from 20%

Loan Amount

up to $80,000

Repayment

1 month to 6 years
Benefits of Teachers Mutual Bank
Flexible loan amounts to $80,000
Loan

terms from to 6 years
Repay

early with no penalty fees
Low-interest

rates
Short-term loan calculator
Teachers Mutual Bank - Let us help you manage your finances better
Teachers mutual bank aims to help teachers with our new teacher's program this program will help you manage your finances so you can focus on educating our youth.
If you are currently studying education or you have graduated within the last 2 years, then this program is especially for you.
Benefit from the following:
There are no application fees
No ongoing fees on your car loan package
No monthly fee on your everyday account
Tap and go payment option
Access 24 hours through the mobile app
Deposit and balance alerts
Unlimited transactions
No annual fee on your credit card
55 days interest-free on purchases
Online saving account with added benefits
Teaches mutual bank home loans
If you are a first time home buyer, investor or would like to renovate your current home and you meet the criteria then you could qualify for a home loan. Our fixed home loan has a lock-in a rate for up to 5 years so that you can budget accordingly and know exactly how much you need to pay each month. The low-rate home loan offers up to $150,000 to help you secure your dream home.
My first home loan
This unique product is aimed at first time home buyer and offers a range of benefits:
91%pa interest rate
91%pa comparison rate
$0 establishment fee
The minimum amount of $25k
100% offset facility to pay off your home loan sooner
A free withdraw facility
Up to 40-year terms available
Convenience
We understand how busy a teacher's life is, so if you would like any information on any of our products or services we will have one of our consultants come and see you in person at your home or your school for your convenience and walk you through our offers. We aim to help teachers in whatever they need, whether it's purchasing your first home, buying a car, saving for a vacation or getting an emergency loan we are there to assist you. If you prefer not to chat in person you can contact us via our mobile app, via our website or through our other channels.
Using our profits, for good
To give back to the community, we channel a portion of our profits back into the business and invest it back into the education sector.
Tiny monster bank
This program is designed for children under the age of 18 and teaches children the importance of saving and teaches them smart money management from a very young age.
This program offers fun activities such as creating your own money box to fun charts that can track your chores and how much pocket money you are earning.
There are goals and tiny monsters that reach them are rewarded with monster gift cards and other cool prizes designed for children.
There is a helpful guide for mum and dad to help raise smart money wise kids.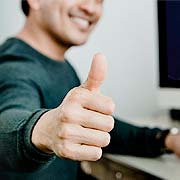 Teachers Mutual Bank is a trusted & reliable provider of short-term loans
In our review, Teachers Mutual Bank adheres to the compliance criteria in accordance with the National Consumer Credit Protection Act 2009, where the granting the loan will not cause financial distress to the consumer.
Teachers Mutual Bank is a registered credit provider in Australia: ACL 238981
Customer Reviews & Testimonials
"
I could not believe when the consultant came to my home. Teachers Mutual Bank takes good care of their customers.
Harriett M
— Gosford —
My dad always wanted a bakkie. I was able to buy him his favourite car through the car loan.
Pearl P
— Mackay —
The consultant came to my school during the break to assist me with the application. Thank you for making my life easier and to meet me halfway.
Simone B
— Albury —
Teachers Mutual Bank Contact
Contact Number
E-Mail
Website
Physical Address
28-38 Powell Street

NSW

Homebush

2140

Australia
---
Postal Address
PO Box 7501, Silverwater, 2128, Australia
Opening Hours
Monday

09:00 – 17:00

Tuesday

09:00 – 17:00

Wednesday

09:00 – 17:00

Thursday

09:00 – 17:00

Friday

09:00 – 17:00

Saturday

– Closed

Sunday

– Closed