Short-term loans up to $4,500
Low-interest starting from 48%
Repayment up to 18 weeks
In-page navigation
---
Author Swift. Screenshot of Swift website.


[Accessed April 12, 2018]
Swift loans - Fast, affordable short-term loans
Swift loans offer short-term loans to our clients that are fast and easy to obtain. We know that lending money can sometimes be very stressful, especially if you are applying for a loan from the bank.
They ask you all sorts of embarrassing questions and make you jump through all sorts of hoops to get them to grant you a loan. You need to visit the bank branch and sit in queues for hours wasting your time and your money. After all that they decline your application and you need to start the entire process all over again.
Get an outcome in minutes
At Swift loans, we realize that when you need a loan you need the money as quickly as possible with as little fuss as possible. Our entire short term loan application process can be completed online from your car, office or home anywhere that you have an internet connection and we will give you a decision within a few minutes if your application form is approved or declined so that you don't need to sit around and wait for the outcome.
Straightforward and reliable
Our personal loans are transparent and there are no hidden costs or confusing clauses. Fill out the online application form and get an outcome within a few minutes. If your loan is approved we will transfer the money directly into your bank account the very same day.
We specialize in short term loans
We specialize in short-term loans for when you need a little extra cash for a short amount of time. Our short-term loans are perfect for paying a forgotten bill or securing yourself concert tickets before they sell out or buying those shoes you saw that are only on sale for this week only.
Loans between $200 and $2,000
Swift loans allow you to borrow between $200 and $2000 for as long as 18 weeks with easy repayment terms that you chose.
Our online calculator takes the guesswork out of working out how much you need to pay, simply slide the slider to the amount that you would like to borrow and the calculator will tell you how much you will need to pay weekly and work out the total fees for you.
How to apply
Simply log onto our website and fill in the online payday loan application form. Choose how much you want to borrow and how long you need to repay the money. The application form will ask you to supply the following details:
What will the loan be used for?
If you are paid weekly, fortnightly or monthly?
How much income do you earn?
When is your next pay date?
We will inquire about your spending habits eg: how much rent you pay, living expenses and living expenses.
Do I qualify?
Are you 18 years or older
Are you a permanent Australian citizen
Have you missed a loan repayment in the last 3 months?
Will you be able to make the loan repayments?
Money transferred within an hour
If your short-term loan application has been approved we will deposit the money directly into your bank account within an hour and you will be able to spend the money on anything that you like.
Swift – Short-term loan
Loan Type

Short-term loans

Interest Rate

from 48%

Loan Amount

up to $4,500

Repayment

2 weeks to 18 weeks
Benefits of Swift
Apply for a loan with a bad credit score
Our website allows you to

apply 24/7
Quick and

convenient short-term loans
Short-term loan calculator
Swift Loans - We don't charge interest on loans
Swift loans do not charge our customers an interest rate, the only fees that we charge our clients are an establishment fee and a monthly fee this will depend on the short term loan agreement that you have signed.
Beware of scammers
Loans are often a risky business and giving your personal details over the internet can sometimes worry our clients. To make sure that your personal information remains secure we use the latest technology to keep your data safe and encrypted so that no hacker can get their hands on it.
iTunes voucher scam
There is currently a scam where someone will call you and ask you to pay back your loan in iTunes vouchers, this is a scam. We will never ask you to pay us back in iTunes vouchers.
All our emergency loans are done online. We do not grant loans over the phone anyone pretending to do so is trying to scam you.
Swift VIP member
Once you have been granted a loan with swift and you have paid back your loan in full, you will be given the opportunity to become a Swift VIP member. You will be able to take an additional loan and have access to the Swift VIP member login the area because you have proven yourself to be a valuable client, we will help you obtain a loan even more quickly than before and pay you the money you need even faster.
What if my bank isn't listed on the login page?
Our application process is 100% online that means that we do not accept bank statements that are faxed or e-mailed to us. If your bank is not listed, please contact us so that we can add it to the list. Our team is constantly adding new banks to the website for your added convenience.
Credit check
Swift loans are a responsible lender and so to ensure that you are able to afford the loan, we will run a credit check in some instances. If your credit score is not ideal that does not mean that your loan application will be declined. By thinking differently, we are able to judge each case on its own individual circumstances so in some cases, you could still qualify for one of our bad credit loans even if you have a poor credit record and have been declined a loan from the bank.
Declined loans
If your loan application is declined, we will put you in contact with another ASIC licensed lender to assist you if at all possible. Visit the government's website www.moneysmart.gov.au for more ideas on how to save money and what to do if you fall into financial difficulty.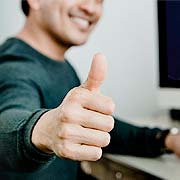 Swift is a trusted & reliable provider of short-term loans
In our review, Swift adheres to the compliance criteria in accordance with the National Consumer Credit Protection Act 2009, where the granting the loan will not cause financial distress to the consumer.
Swift is a registered credit provider in Australia: ACL 461533
Customer Reviews & Testimonials
"
I applied for the loan and I did not expect to be approved so early since I have been rejected by other lenders. Thank you Swift loan for trusting me
Aimee K
— Cairn —
I took my wife to Maldives with a loan I got from Swift loans because of their low interest rates.
Thomas B
— Townsville —
Money was transferred into my account in an hour. Their response is swift as their name says.
Adam R
— Canberra —
Swift Contact
Contact Number
E-Mail
Website
Physical Address
14/50-58 Ross St

Toorak

VIC

3142

Australia
Opening Hours
Monday

09:00 – 17:30

Tuesday

09:00 – 17:30

Wednesday

09:00 – 17:30

Thursday

09:00 – 17:30

Friday

09:00 – 17:30

Saturday

11:00 – 15:00

Sunday

11:00 – 15:00