Short-term loans up to $5,000
Low-interest starting from 48%
Repayment up to 12 months
In-page navigation
---
Author Cash Stop. Screenshot of Cash Stop website.


[Accessed April 12, 2018]
Cash Stop - Loans designed to meet your financial needs
Cash stop offers short-term financial solutions to assist you in your everyday life when you need some extra cash in your time of need. We offer short-term loans of up to $2,000 through our online financial service.
Western Union International money transfers, cheque cashing, short-term loans of up to $2000 at all cash stop branches. We offer currency exchange, settlement loans, and medium-term loans from $2,001 to $5,000 at our cash stop branches. We also offer pawnbroking and jewellery loans.
Personal service
If you prefer the personal touch, then we still offer the old school approach of applying for a loan in one of our Cash Stop branches to experience the best personal customer service and skill. This will allow you to ask questions in person and get advice while finding the solution that suits your individual needs.
Apply online
If you are technology savvy and prefer the new school approach of applying for a loan, then you can use our online application form to apply. Since we opened in 2000 we have over 16 years of experience in the financial field and have helped thousands of Australians when they need an emergency loan.
Why choose Cash Stop?
Fast and efficient decisions and a fast turnaround time
We are a trusted, responsible credit service provider
We provide access to real people that help you quickly and get the cash into your hand as soon as possible.
Cash loans
When you need an online loan and you need it in a hurry, we understand that you don't have time to sit around and stress waiting to see if your loan is going to be approved or not. Cash loans, also known as payday loans are perfect for when you need cash in hand that you might not have access to at the present moment. These loans need to be paid back by the date that you get paid next in full.
Loans between $300 and $2,000
Our short-term loan options range from $300 to $2,000 for loans handled online. If you apply in the store, you can be granted a personal loan of up to $2,000 that must be paid back in full by your next payday.
We will make sure that you are currently employed and that you have a regular income being paid into your account every month. The loan is automatically debited from your account on your next payday.
What you need to apply
A current bank statement for the past 90 days
Proof of your address, e.g. lease agreements, rates notice, power or utilities account
Your photo ID and one other form of identification
Your most recent pay slip or your current income statement
If you need help during the application process, we have a live online chat consultant standing by to answer your questions in real time.
Contact us
If you prefer the personal approach, then you can chat on the telephone to one of our consultants by giving us a call on 1300 762 261 for short-term loans or 1300 721 001 to find your nearest branch.
Why wait when you don't need to?
A settlement loan is a great option for our clients that need money while they are waiting for a settlement to come through. These can be any payout that can be determined by the courts that you are entitled to. You can get cash in hand while you wait for access to your settlement funds.
We offer settlement loans for the following:
COURT settlements
WORK cover
WORKERS' compensation
CRIME compensation
INSURANCE payouts
PROPERTY settlements
PROBATE & inheritance settlements and more
Cash Stop – Short-term loan
Loan Type

Short-term loans

Interest Rate

from 48%

Loan Amount

up to $5,000

Repayment

1 month to 12 months
Benefits of Cash Stop
Get your loan on the same day
Easy and straight forward applications
Bad credit

loan options
Short-term loan calculator
Cash Stop - Get your short-term loan today
We pay the best price for gold guaranteed
If you are looking to sell some gold you have come to the right place, we are so confident that we will offer you the best deal that if you get a better deal from any other reputable competitor we will beat the price by 5%.
Pawnbroking services
Our branch offers a unique pawnbroking service which acts as a secured loan. You can give us your gold, jewellery and electronics that are in good condition as the collateral for your loan when you pay back the loan you will be given back the item that you pawned. This type of loan is great for when you need a quick loan in a hurry. If you are looking to sell your goods we will buy them from you. We also buy and sell goods at our retail branches.
Unique gifts
If you are looking for a unique gift you can often find reasonably priced gold and jewellery for a fraction of the price that you would in the shops. There are often great deals on electronics that are still in good condition that make for great gifts.
Buy and lay-by options available
If you find an item but don't have the cash in hand to pay for it at once we have lay-by options available so you can make payments towards the goods you would like to secure.
Other services that we offer include:
A cheque cashing service - we cash all cheques none are too big or too small
Western Union – we use the safest, most recognized money transfer services
Foreign Currency – we offer foreign currency exchange at all of our branches
Online calculator tool
To help take the guesswork out of how much you need to borrow we have online calculators available helping you determine your repayment schedule and access your affordability. Use the sliders to choose the amount that you would like to borrow and how long you will need in order to pay it back. The calculator will tell you the total cost of the short term loan and the total repayment fees due.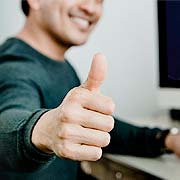 Cash Stop is a trusted & reliable provider of short-term loans
In our review, Cash Stop adheres to the compliance criteria in accordance with the National Consumer Credit Protection Act 2009, where the granting the loan will not cause financial distress to the consumer.
Cash Stop is a registered credit provider in Australia: ACL 389433
Customer Reviews & Testimonials
"
The turnaround time was very fast. I was impressed
Tyler H
— Mackay —
Cash stop consolidate all my debts and offered me a loan to settle those debts. It was easier for me to pay for one loan than multiple lenders/ accounts. Cash Stop made my life easier.
Nate J
— Maitland —
There is nothing more interesting than to speak to someone who answers all your questions. I was blown away by the consultant who helped me in the branch.
Jake J
— Bunbury —
Cash Stop Contact
Contact Number
E-Mail
Website
Physical Address
Shop 1, 427 High Street

Maitland

2320

Australia
Opening Hours
Monday

09:00 – 17:00

Tuesday

09:00 – 17:00

Wednesday

09:00 – 17:00

Thursday

09:00 – 17:00

Friday

09:00 – 17:00

Saturday

09:00 – 13:00

Sunday

– Closed