Personal loans up to $40,000
Low-interest starting from 8.95%
Repayment up to 84 months
In-page navigation
---
Author Now Finance. Screenshot of Now Finance website.


[Accessed March 25, 2021]
Now Finance – Tailor-made loans
Now Finance is focused on ensuring that clients get the best personal loan deals. As much as there are many kinds of advances on offer, not all of them will be suitable for every client.
Seeing that you don't earn the same salary as the customer who is next to you, it is only fair that you get two different options that will be affordable for your budget.
Our members are not just a number
Each and every customer that seeks our service is not treated like a number but is treated like one of our own. We want our clients to know that we are always available to assist them with their emergency loan queries.
We know how difficult getting finance must be and that is why we try the best we can to help everybody who wants a loan. The last thing you want while looking for a credit advance plan is to be told that you don't meet the requirements.
When we work with customers who have bad credit, we try to help them regardless of their bad credit history. However, we know that we can't always help everyone with a bad credit loan. When we can't, we advise them on how they can improve their finance and hopefully come back to apply for a personal loan.
Personal loan options range from $5,000–to–$40,000
Due to the fact that the rate differs from client to client, the loan amount will not be the same.
Therefore, you can get an individual rate before you apply for a personal or short-term loan. This way, you will know how much you can get even before you apply for the personal loan.
Apply for the personal loan
After you have done your calculations and you know how much you can get, you can then apply online or via phone call by calling 1300 275 669. The online loan application will take you 10 minutes to complete and you will have to answer all the questions as truthful as possible.
We know that we won't always be able to make our customers happy in terms of giving them the best finance but we know that we will lead them on the right financial path.
Send or upload your documentation
After your online application has reached our offices, you have to submit the necessary documentation so we can verify the documents and approve your personal loan application if we find that everything is in check. If there is any problem encountered, we will call you so you can confirm what we need confirmed and we will have carry on with the online application.
Now Finance – Personal loan
Loan Type

Personal loans

Interest Rate

8.95 – 16.95% p/a

Loan Amount

up to $40,000

Repayment

18 months to 84 months
Benefits of Now Finance
Compare loan rates
Get the best loan deal
Now Finance - we have flexible repayment terms
The money will be deposited into your bank account after you have signed the contract and accepted the terms and conditions.
Depending on the time of the day the quick cash loan application got approved, you may get the money on the same business day or within a day or two. The money will only reflect in your bank account once you have accepted and electronically signed your contractual agreement.
What must I do if I want to apply for the Now Finance Loan?
The client must be an Australian citizen or permanent occupant in Australia. Unfortunately, 457 Visa applicants are excluded.
The client must be 18 years or older.
Be employed on a full time, part time, self-employed or casual basis. Casual employment must be greater than 6 months.
Have no due defaults
Not be insolvent or have a court sentence
Centrelink must not be the only source of income. It can serve as a secondary source
The client must not have operating payday advances
The applicant must be a single loaner
The client must be able to pay the personal loan for a period of 18 – 84 months
If the client doesn't meet all of these requirements, getting a personal loan may be difficult. However, we are not saying that customers should not try all together. They can still apply for a personal loan and we will notify them of the outcome in due course.
What is the minimum and maximum loan amounts as well as the terms?
The unprotected loan options range from $5000 - $40 000 and can be repayable between 18 months to a maximum of 7 years. These loans can be used for debt consolidation among many other things.
The client can always opt for paying his loaner sooner and finishing it before the end of his period. This way, he will be saving on the interest charges and he can improve his credit record for future loans he may have an interest in applying for.
Will applying for a personal loan affect my credit score?
The severity of your credit score will depend on how well you pay your loan. If you pay your loan well, your credit score will always look sharp. On the other hand, if you not a consistent payer, your credit score may slightly be dented. Therefore, the best idea is to ensure that you keep your promise of fulfilling your financial obligations and never skipping your payment dates.
How to get hold of us?
Give us a call when you have any financial query and we will be happy to assist you.
Call 1300 275 669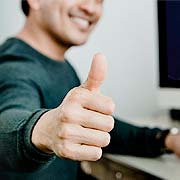 Now Finance is a trusted & reliable provider of personal loans
In our review, Now Finance adheres to the compliance criteria in accordance with the National Consumer Credit Protection Act 2009, where the granting the loan will not cause financial distress to the consumer.
Now Finance is a registered credit provider in Australia: ACL 425142
Customer Reviews & Testimonials
"
Now Finance is a very reliable lender - I have needed to take out a personal loan with them on more than one occasion and each time they have been able to assist me with a customised loan to fit ...
Darren S
— Newcastle —
A very affordable personal loan option if you are in need of a short to medium term loan. They offer competitive rates and good client service.
Holly K
— Sydney —
When my mom's medical costs were piling up I was getting worried since my credit cards were almost maxed out. Fortunately, a friend told me about Now Finance and I was able to apply for a persona...
Eden W
— Adelaide —
I really enjoy dealing with Now Finance, their application process is simple and all online and it doesn't require I upload a million supporting documents.
Jarryd K
— Melbourne —
Now Finance Contact
Contact Number
E-Mail
Website
Opening Hours
Monday

08:00 – 20:00

Tuesday

08:00 – 20:00

Wednesday

08:00 – 20:00

Thursday

08:00 – 20:00

Friday

08:00 – 20:00

Saturday

– Closed

Sunday

– Closed