Payday loans up to $5,000
Low interest rates
Repayment up to 12 months
In-page navigation
---
Author SpotMe Now. Screenshot of SpotMe Now website.


[Accessed April 12, 2018]
Use SpotMe Now for fast cash advances
SpotMe Now is a credit advance provider that aims to help Australians with a little "pick me up" from time to time.
We understand that you won't always have things under control. In as much as you would like to, it is impossible sometimes. Having said that, SpotMe Now is available to help clients in your time of need.
No credit check
Most people are restricted from applying for a bad credit loan because they think their bad credit history will be the reason they are not granted a loan. There is no worry when you ask for financial assistance at SpotMe Now because we don't do any credit checks.
Although we don't do any checks, this doesn't mean you can now start skipping payments because this will dampen your name even further. Instead, you can use this as an opportunity to slowly build your name for the better.
Member registration
Before you can apply for a loan at SpotMe Now loan, you have to register to become a member. After this, you can then proceed with the application process. Unfortunately, you can't skip this part, you have to register to be a member before you can start applying for a loan.
Loan amounts up to $5,000
Clients can apply anywhere from Australia and get a lender of their choice.
The application is fast, easy and secure. There are no hidden costs and the quick loan application is easy to understand and to follow.
Finding the right lender
Seeing how stressed customers are when they are looking for an emergency loan, we have made things easier for you by doing all the hard work ourselves and you as the client just reap the benefits.
We look for the lenders for the clients which minimize the work for them and increases the pressure for us (not that we mind) and we ensure that they get a lender that they will be able to have a good relationship with.
Moving forward
Should you not be happy with the lender we found, we then start the process all over again until you are fully happy with the results we have come up with. Additionally, we have an automated system that will tell clients if a match has been found to sort your payday loan needs. Seeing that this will be a relationship that both parties want to succeed, it is good to ensure that they both understand what is expected of them and how are they going to fulfil their respective expectations.
SpotMe Now – Payday loan
Loan Type

Payday loans

Loan Amount

up to $5,000

Repayment

16 days to 12 months
Benefits of SpotMe Now
Get a payday loan online
A simple loan process with

quick loan decisions
Apply for a loan even with

bad credit
SpotMe Now - We have fast loan turnaround times
The online application is free and clients are not required to pay any fees in order to apply for a credit advance.
There are no time limitations to applying for our payday loans, you can apply for a credit advance any time of the day, night or weekend!
Loan amount
Clients can borrow a minimum amount of $100 and a maximum amount of $5000
Bad credit
All bad creditors are welcome to apply for a blacklisted loan with us. Lenders don't work in the same manner and while some will welcome bad creditors, others won't be necessarily welcoming.
The time it takes to get feedback
Due to fact that the loan application process has been automated, you will know almost immediately if there was a lender match found. However, you will only know if your loan application was granted or not when you go to the "History" page. The automated system is a great implementation that gives a lot of clients hope that there is someone who wants to help them as much as SpotMe Now does.
Declined application
Should your application be declined, this means there was no match found at the moment. However, don't be discouraged, you can reapply after a day or a month later.
Flexible repayment plans
There are short-term loans and personal loans that have very affordable rates and are available from payday lenders. A client can loan up to $2000 and repayable between 16 days and 12 months.
Personal loans are a little higher, ranging from $2001 and can be repaid in a period of 2 years.
The benefit of these flexible plans is that you can decide on your repayment details and change it where you see it needs alternations. Everything is under control as long as it is in line with the policies and procedures of the lender's agreements and contracts.
Proof of employment
Part of the loan application will be proof of employment that has to be submitted by the client. We need to see that the customer has a steady job, earns a decent salary and is able to afford his day to day expenses. Affordability is a very important determining factor for an online loan application.
Zero fees
Although SpotMe Now will be looking for the lender, there are no charges incurred for such processes. All we are doing is to ensure that you get the right lender at the time where you need a loan the most and that the repayment processes are affordable and practical as far as the client is concerned. How good is it to know that SpotMe Now lets you relax while we do all the work?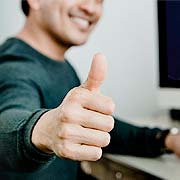 SpotMe Now is a trusted & reliable provider of payday loans
In our review, SpotMe Now adheres to the compliance criteria in accordance with the National Consumer Credit Protection Act 2009, where the granting the loan will not cause financial distress to the consumer.
SpotMe Now is a registered credit provider in Australia: ACL 450321
Customer Reviews & Testimonials
"
The registration for your loan is simple and easy and takes a few moments.
Blake S
— Perth —
My days of stressing have come to an end now that I know about Spot Me Finance I will never stress about getting a payday loan again.
Catherine H
— Melbourne —
Simple and easy and helpful when you need it most I recommend them.
Jack J
— Brisbane —
SpotMe Now Contact
Contact Number
E-Mail
Website
Physical Address
Level 8, 65 York Street

Sydney

NSW

2000

Australia
Opening Hours
Monday

Open – 24 hours

Tuesday

Open – 24 hours

Wednesday

Open – 24 hours

Thursday

Open – 24 hours

Friday

Open – 24 hours

Saturday

Open – 24 hours

Sunday

Open – 24 hours