Australian Lending Centre
Debt solutions
Fast loan response
Expert lending options
In-page navigation
---
Author Australian Lending Centre. Screenshot of Australian Lending Centre website.


[Accessed April 12, 2018]
Australian Lending Centre - Reliable financial solutions
Since 1931 we have been offering people a committed financial relationship with access to the latest financial products and services.
We are leaders in the finance and debt consolidation and not only do we offer our solutions to individuals but to professional's right across Australia. We are experts and are here to help you get back on track financially and with a vast range of products, we aim to make a long-term relationship with all our customers.
Making the most out of your financial situation
Australian Lending Centre believes that there is always positivity to every financial difficulty. Our quick loan products are tailor-made and help resolve any professional or personal financial difficulties that you are faced with. We assist our customers with anything from a short-term loan to debt consolidation or long-term financial assistance. We are involved and work hard to get each one of our customers a competitive interest rate and that will suit their requirements. Through our wide-ranging commercial and personal financial understanding, we're able to offer assistance; customers save their residences, increase cash flow in their businesses and avoid creditor pestering.
It doesn't matter what your situation looks like, we have a sustainable financial solution.
Reliable solutions to overwhelming debt
Your personal and professional information is in good hands with Australian Lending Centre and we keep it confidential, we ensure that any info that is obtained for a loan and online loan application purposes are controlled properly.
Your information will not be shared with unauthorised third-parties and all information furnished is securely stored. Should you contact a finance representative, we take the necessary steps required in order to protect your privacy.
Our services also guarantee:
Full Disclosure – We will reveal all fees, charges and terms up front so that you don't have to be concerned about any unpredicted costs.
Fast Response – We are able to meet all the pressures of your financial situations and pride ourselves with fact that we are able and willing, that's the reason our emergency loan specialists work quickly to approve applications so that your funds are deposited into your account in no time at all. We are able to approve funding within 48 to 72 working hours most of the time.
Delays – When you are talking to a finance expert, you're talking to someone who is able to make a decision so we ensure that your debt consolidation loan application is not delayed, although we do funnel you through multiple personnel to get best results.
Australian Lending Centre – Consolidation loan
Loan Type

Debt consolidation loans
Benefits of Australian Lending Centre
Flexible loan terms
Affordable

monthly repayments
Online

loan approvals
Get an obligation free quote
---
Australian Lending Centre - You can become debt free
We combine all of your debts, we negotiate with your creditors, payments are reduced, we refinance personal loans and we get you a better rate!!
The idea of debt consolidation might seem complex, but it is in actual fact a rather simple process. Basically, we roll your debts into one monthly payment. This lessens the number of bills and creditors you need to pay each month, our goal is to reduce the amount you pay on debts each month. Our aim is to get you a reasonable rate on your debt consolidation loan, a lot lower than your credit card rate which could run as high as 26%.
Debt consolidation can be the best option for you
Debt Consolidation is a stress-free way of managing several debts. Should you have high-interest personal loans, credit cards or medical bill: Australia Lending Centre is able to roll them into one easy repayment?
Our clients love that it's so easy to consolidate their debts. One of our professional, friendly team members will contact you and assist you to become free of debt as soon as you make an enquiry.
We are here to help you! Store Cards, Medical Bills & Tax Bills, Car Loans and Anything Else…
Enquire now we have fast approvals and easy applications.
Take control by consolidating high-interest debts
Far too often we allow our debt to grow and months turn into years and it gets out of control, it is easy to ignore debt, but as time goes by it just gets harder and eventually you see no way out because there are still daily expenses to take care of, so once you start struggling with too much debt and find it tough to keep your head above water than a debt consolidation loan is a financial solution for you.
The Australian Lending Centre has a team of friendly consultants that will give you the information that you need to establish if Debt Consolidation can make your life easier and make your monthly expenses more manageable. Thousands of Aussies have taken advantage of consolidating their debts in order to live a little.
Why debt consolidation
Consolidation of Debt allows you to take your existing mortgage and credit cards as well as other debts and rolls them into one easy repayment so that you don't need to manage multiple accounts. It's also a great way to manage your debts, not to mention the stress it takes off. Many of our ALC customers love knowing that they only have to worry about one single repayment
Simplify your life by reducing those charges
Let's face it debt can be very worrying and by using a debt consolidation loan you can merge all accumulated credit card debt into one single loan account one single payment on a single interest rate. One of the biggest reasons thousands of Australians have already considered debt consolidation is to save cash. As you are consolidating your higher debt into a lower rate debt, you're saving hundreds annually on your credit card accounts.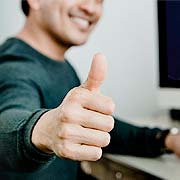 Australian Lending Centre is a trusted & reliable provider of debt consolidation loans
In our review, Australian Lending Centre adheres to the compliance criteria in accordance with the National Consumer Credit Protection Act 2009, where the granting the loan will not cause financial distress to the consumer.
Australian Lending Centre is a registered credit provider in Australia: ACL 389119
Customer Reviews & Testimonials
"
February 2019
Thanks to Australian Lending Centre, I'm on my way to becoming debt-free. I couldn't have done it without you!
Caleb G
— Sydney —
March 2019
The staff is super friendly and helpful.
Jacqueline B
— Perth —
Australian Lending Centre Contact
Contact Number
E-Mail
Website
Physical Address
2/608 Liverpool Rd

Strathfield South

NSW

2136

Australia
---
Postal Address
PO Box 5489, Chullora, NSW, 2190, Australia