Community First Credit Union
Unsecured loans
Low-interest starting from 5.99%
Repayment up to 5 years
In-page navigation
---
Author Community First Credit Union. Screenshot of Community First Credit Union website.


[Accessed April 12, 2018]
Community First Credit Union - You can become debt free
Community First Credit Union founded in 1959. Since our inception, we've placed focus on ensuring we're a member-orientated institution and we're not simply driven by making a profit for shareholders.
By focusing our time and energy on our customers, we're increasing the ability to deliver the best possible service over a wide variety of services including personal loans and debt consolidation loans. At present we're serving over 68 000 members within the country and operating in and around Sydney and the Central Coast region. With 15 financial services stores in operation, there's nothing stopping us from being an important part of the communities where our customers live and work.
Our vision and mission
Our focus is to drive the achievement of financial goals through the building of relationships for mutual benefits. Put simply, we're always thinking about the community. The vision of our bank speaks for itself as we want to create a more sustainable community for our customers. By making it more personal, this puts us ahead of our competition as we're able to provide customised services to all our clients.
Convenience is everything when it comes to banking
We know it can be frustrating having to come into a bank before you can receive the personal loan or financial assistance you need. To overcome this, we have a host of ways in which you can get help. With over 3300 ready ATMs, mobile banking and internet banking facilities, you're able to access your finances anytime, anywhere. Should you not be able to get to one of our branches, you can reach out to our team of Mobile Managers, who is able to come out and meet with you to discuss your financial requirements.
Reliable debt solutions
Our people-focused approach has opened the door to a number of additional services, some of which includes assistance during periods of financial hardship.
As this is tough on anyone, we can assist you in finding your feet again. All instances are dealt with in a case-by-case manner, be sure to contact us to discuss your financial needs.
Simplify your management of multiple loans
Through the process of getting assistance with your debt consolidation, we're able to assist you in simplifying your debt through one consolidation loan.
With this approach, you're in a position to pay your debt off with one loan and reduce your financial stresses you might be feeling. By personalising your financial assistance, we'll be able to assist you in reducing the chances of forgetting a payment ever again.
No one ever anticipates falling on hard times, but doesn't it feel great knowing you've got a backup in the Community First Credit Union?
Achieve financial freedom
We simplify your loan repayment in one simple repayment plan allowing you to have greater flexibility in your budget. It really is that simple.
Thanks to our streamlined application process our team of seasoned professionals who care, you're one step closer to achieving financial freedom.
There's no reason to be weighed down with the burden of over-indebtedness. Speak to us to learn more about the tailored solutions we can offer. We look forward to helping you to achieve your financial freedom in the near future.
Community First Credit Union – Consolidation loan
Loan Type

Debt consolidation loans

Interest Rate

from 5.99%

Repayment

5 years
Benefits of Community First Credit Union
CREDIT Cards
PERSONAL Cash Loans
DEBT Consolidation Loans
HOME Loans
CONSOLIDATE All Your Debt
---
Community First Credit Union - We can help you rescue your finances
If you've recently found yourself in a difficult situation and are in need of a quick financial boost, contact us right now to compare our different credit card options. Offering up to 55 days interest-free, you'll be able to pay back the money in no time.
Both our credit card options don't offer any sort of reward, but you'll benefit from having the opportunity to make low rate purchases, cash advances and balance transfers on the cards. The credit cards have an interest rate of under 10%, resulting in you not having to pay too much more than what you've already spent.
Save for your future
We're a person-oriented bank and it's for this very reason, we're always thinking of ways in which we can assist our clients to save money. You work hard for it, so why should you not be able to save on it? Whether it's for your college education, your first car or even property, we have a well-equipped team to assist you in drawing up your savings plan.
Going green in your home and require finance?
As part of a cost-saving approach, there are many Australians who are investing in energy saving tactics for their homes and businesses. With the weather in Australia offering many hot and sun-filled days, there's no reason why you shouldn't consider this investment. The solar power setup can be a way in which you heat your water or even run some of your appliances.
Invest in the Australian property market
The basic variable home loan gives investors the opportunity to explore the Australian property market. With the bond rates being extremely competitive, we're able to assist you with a customised bond package. We make it easier than ever to break into the property market in a lucrative and sustainable manner.
Contact us to learn more about our basic variable home loan and how we can tailor it to your needs. Find out about how to consolidate your debt, save or take out a loan with us. Invest in your future by tapping into the competitive Australian property market and lay the foundation for a secure financial future.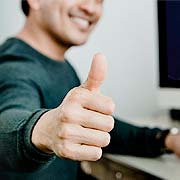 Community First Credit Union is a trusted & reliable provider of debt consolidation loans
In our review, Community First Credit Union adheres to the compliance criteria in accordance with the National Consumer Credit Protection Act 2009, where the granting the loan will not cause financial distress to the consumer.
Community First Credit Union is a registered credit provider in Australia: ACL 231204
Customer Reviews & Testimonials
"
March 2019
The application was quite easy. Very straightforward and simple to complete.
Sienna W
— Brisbane —
March 2019
Within 30 minutes of submitting my application, I already got a response.
Lucy S
— Sydney —
Community First Credit Union Contact
Contact Number
E-Mail
Website
Physical Address
Shop GR164, Rouse Hill Town Centre, 10-14 Market Lane

Rouse Hill

NSW

2155

Australia
---
Postal Address
PO Box 98, Lidcombe, New South Wales, 1825, Australia
Opening Hours
Monday

09:00 – 17:00

Tuesday

09:00 – 17:00

Wednesday

09:00 – 17:00

Thursday

09:00 – 19:00

Friday

09:00 – 17:00

Saturday

09:00 – 12:00

Sunday

– Closed