Debt consolidation loans up to $50,000
Low-interest starting from 11.99%
Repayment up to 7 years
In-page navigation
---
Author Bankwest. Screenshot of Bankwest website.


[Accessed April 12, 2018]
Bankwest - working hard to make Australia debt free
Bankwest bank was founded in 1895 as part of the Agricultural Bank of Western Australia. Since our inception, we've become a lean and customer-focused national business focusing on both the personal and retail and small business sector within Australia.
We're conscious of the way in which money is lent out as we form part of the Commonwealth Bank. This results in us needing to ensure we take both our investors, regulators, customers and the broader community interests into consideration with every decision we make.
We serve Australia
Currently serving over 1.2 million customers across Australia, this allows us to open and run 130 shops and branches where we offer bank accounts, personal loans, home loans, debt consolidation loans and so much more. This ensures our ability to service a large part of the country in an efficient manner. Our team has been trained and are equipped to handle any type of query which might come our way.
Corporate social responsibility is a key part of our business
There are three pillars which make up the corporate social responsibility portfolio of our Bank. These pillars are operating responsibly, the promotion of equality and inclusion and lastly, the contribution to the community and the economy. With a large focus being placed on this, it's allowed us to really move ahead of our competition and offer competitive personal loans and banking products. From operating some of our stores on solar energy to our employees being taught how to work sustainably, these are just two ways in which we're becoming even more sustainable.
You can become debt free
Financial stress is something impacting people throughout the country in one way or another. At BankWest, we know it can be challenging to maintain your financial obligations on a regular basis.
There are many ways in which we're able to assist you in getting back on the right path with regards to your finances, by offering you a consolidation loan.
Some of these ways include:
Assisting you in getting your payments reduced for a set period.
Getting your repayment arrangements extended.
Getting your existing Bankwest debts restructured through a debt consolidation loan.
Let's look at your budget
Should you wish to make use of this service, upon completing the registration process, we contact you to let you know whether you qualify for an emergency loan or another form of assistance on several factors.
Be sure to have all the relevant information on hand as we will need to gain a deeper insight into the following:
What has happened to cause your financial situation to change?
What is the total income you currently receive?
A comprehensive list of your expenses, including bills, credit card payments, loans, rent, mortgage, your transport costs, food and insurance, to mention only a few.
What is the current amount you can afford to pay?
How long do think it will take for your financial situation to change.
Bankwest – Consolidation loan
Loan Type

Debt consolidation loans

Interest Rate

11.99 – 12.80% p/a

Loan Amount

up to $50,000

Repayment

3 years to 7 years
Benefits of Bankwest
Fast online loan approvals
Competitive

interest rates
Flexible

loan terms
Affordable

monthly repayment
---
Bankwest - Let us help you get your finances back on track
In conjunction with the application for a loan to consolidate your debt, there are a number of supporting things you can do.
We've partnered with the Financial Counselling Board for Australia to assist with the facilitation of financial discussions with clients. There are also a number of debt self-help guides we've made available for our customers.
Make your goals a reality with BankWest
It doesn't matter what size goal you've got, we're able to assist you with our convenient service offering. With banking right at your fingertips, there's no reason why you can't stay on top of your finances. The easy alert now set up, you'll be alerted instantly whenever there's any sort of activity on your account.
The drive to remain sustainable is how we're now providing our customers with eStatements which they're able to download and print when required as opposed to sending the monthly statement in the mail.
Get rewarded for making transactions
If you're thinking about travelling, we offer a Qantas Transaction Account. The beauty of this account is you won't be charged any ATM fees and you can be rewarded for the transactions you make on your account. You can also get a short-term loan to help you afford your trip.
For those looking to upgrade, we offer a Platinum MasterCard as well. This card will give you access to a complimentary credit card and travel insurance, resulting in you not needing to go through an independent service provider.
A team of experts
We've spent a substantial amount of time training up our teams to ensure you only receive the best possible service. If you're in the market to purchase a new house, our home loan specialists have the flexibility of meeting you off-site to discuss your transaction and what options are available to you.
An important factor to ensure your ability to stay ahead of your competition is the competitive business insights you have access to. We're able to assist you in giving your business the edge it needs or even assists you with building your business. This personal interaction is what makes us stand out as your dedicated business specialist gets to know your business to ensure their ability to advise you correctly.
The award-winning transaction account
If you're looking for a way in which you can save your business some money, then you should consider switching over to our award-winning zero transaction account. We've streamlined the banking experience to offer business owners the opportunity to save on banking charges and the flexibility with the amount of money required to open or maintain the account.
We've put together a list of additional business loan and overdraft services you can make use of when signing up for this account. These include the ability to track your finances, having an overdraft facility available and lastly, cheque and deposit books if you require any. Contact us for more information on our many solutions.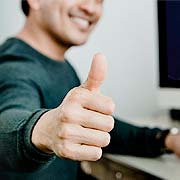 Bankwest is a trusted & reliable provider of debt consolidation loans
In our review, Bankwest adheres to the compliance criteria in accordance with the National Consumer Credit Protection Act 2009, where the granting the loan will not cause financial distress to the consumer.
Bankwest is a registered credit provider in Australia: ACL 234945
Customer Reviews & Testimonials
"
October 2018
I appreciated how Bankwest was patient enough with me to explain what consolidating my debts entailed and what my options were. That really helped a lot.
Alinta J
— Canberra —
January 2019
I'm so glad I got a debt consolidation loan through Bankwest. My family and I are saving so much money every month because now I just make one affordable payment instead of 3.
Elijah D
— Adelaide —
September 2018
Bankwest's staff fully deserves 5 big gold stars. It was so nice dealing with such compassionate people.
Eloise H
— Brisbane —
Bankwest Contact
Contact Number
E-Mail
Website
Physical Address
50 William Street

Perth

WA

6000

Australia
---
Postal Address
PO Box E237, Perth, WA, 6841, Australia
Opening Hours
Monday

09:00 – 17:00

Tuesday

09:00 – 17:00

Wednesday

09:00 – 17:00

Thursday

09:00 – 17:00

Friday

09:00 – 17:00

Saturday

– Closed

Sunday

– Closed