Debt consolidation loans up to $50,000
Low-interest starting from 12.45%
Repayment up to 7 years
In-page navigation
---
Author ANZ. Screenshot of ANZ website.


[Accessed April 12, 2018]
ANZ - We are one of the biggest banking groups
Following our first century of existence, the Bank of Australasia merged with the Union Bank of Australia to form ANZ in 1951. Since then, we've established and are currently operating in 34 markets globally, allowing us to accumulate over 545 000 shareholders.
As the history of the bank can speak for itself, we've managed to work our way up the ranks in the banking industry to be well recognised. Our banking group is now known as being one of the top four banks within the Australian market, one of the biggest banking groups in New Zealand and of the top 50 banks in the world.
We believe in sustainability
Focusing on both private and corporate operations, we are constantly taking the economic conditions and environmental risks into account within the countries we operate in. By integrating more of this into our business strategy, we're able to assist our clients to live and achieve a more sustainable lifestyle through financial solutions that suit them such as home loans and consolidation loans.
ANZ Takes a Tactical Approach
By focusing on fostering simplified banking, it's assisted us with the ability to reduce operational costs. This resulted in us being able to provide our clients with a competitive service offering. A large focus for the group is to give attention to areas where we're able to create a successful outcome both for the bank and its clients. Getting business or property finance in Australia or New Zealand could not be any easier, as we assist our clients every step of the process.
Choose your loan rate option
With the cost of living ever increasing, keeping up to date with the costs have proven to be challenging for some. It's resulted in many consumers being forced to go into debt to ensure bills are paid and the food is on the table every night.
There's nothing wrong with exploring the option of going through debt consolidation to assist you in paying off all the small debts you've created. Here are two ways in which we can assist you.
The ANZ variable rate loan
With this loan, we won't charge you additional fees should you pay your loan off before the end of the loan period, giving you the opportunity to not spend money you didn't have.
Should things take a turn for the worse and you need additional funding, we're able to assist you to increase the loan as well as ensure you've access to a fast loan you've paid into the loan already. The beauty of working through ANZ to consolidate your debt is, you don't need to put your car as surety that you'll make payments on time.
The ANZ fixed-rate loan
If you're looking for something more structured, you can consider the fixed-rate loan. As we want to give you full control over your budget again, we'll ensure your repayments remain the same for the duration of the loan. You'll never pay more than you should with this personal loan. With the guidance of our trained team, we can assist you with the management of your loan through our online platform, making managing your finances more convenient.
ANZ – Consolidation loan
Loan Type

Debt consolidation loans

Interest Rate

from 12.45%

Loan Amount

up to $50,000

Repayment

1 year to 7 years
Benefits of ANZ
Flexible loan terms
Affordable

monthly repayment
Pay off your loan early

without penalties
Become

debt-free
---
ANZ - Reliable quick loans
Building up a good credit history isn't something which occurs overnight. One way of working towards a positive credit rating is through the use of a credit card.
Contact a representative from ANZ today to discuss your credit requirements and choose from one of our 11 credit cards available.
Our available credit cards include:
Rewards cards
Travelling cards
Low fee cards
Low rate cards
Your personal insurance solutions
An innovative move on our part was to expand our product offering to more than just banking solutions and debt consolidation loans. By moving into the insurance sector, we've got the ability to provide even more convenience for customers. Gone are the days where you had to deal with more than one service provider, at ANZ bank we offer the following personal insurance solutions:
Home and contents insurance
Car insurance
Income protection
Life insurance
Travel insurance
Repayment insurance
Save and invest in your future
If you're thinking about your future and are looking to put money away, then visit an ANZ branch today. We assist you in putting together an appropriate retirement package that'll meet your needs. If that isn't something which is of priority and you're more focused on general investments, we can assist you with your investment portfolio. Whether it's cash accounts, share accounts, property shares or a term deposit, we have an investment solution for everyone's needs.
The business sector
Within the business sector, we have the knowledge, skills and abilities to assist you with any of your business requirements. With your attention being split into the various aspects of the business, by working with ANZ bank you can look forward to getting assistance with:
Starting up your business with a business loan
How to maintain your cash flow?
How to deal with customer payments
Exploring the option of taking your business internationally
How to save and invest in your business?
The management of employees
How to protect your business from financial fraud
These are just some of the areas we're able to assist with when it comes to the business sector. Give yourself the opportunity to have a clear focus on the operational aspect of your business and let us assist you with your financial side.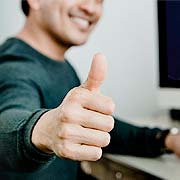 ANZ is a trusted & reliable provider of debt consolidation loans
In our review, ANZ adheres to the compliance criteria in accordance with the National Consumer Credit Protection Act 2009, where the granting the loan will not cause financial distress to the consumer.
ANZ is a registered credit provider in Australia: ACL 234527
Customer Reviews & Testimonials
"
December 2018
If you need a debt consolidation loan don't look further than ANZ. I managed to save a lot of money in interest because of the amazing rate they offered me.
Henry C
— Sydney —
March 2019
ANZ might be a major bank but it still understands the value of giving their customers top-class service. My experience applying for a consolidation loan was only second to none.
Rebecca C
— Adelaide —
ANZ Contact
Contact Number
E-Mail
Website
Physical Address
34 High St

Kimba

SA

5641

Australia
Opening Hours
Monday

11:00 – 15:00

Tuesday

11:00 – 15:00

Wednesday

11:00 – 15:00

Thursday

11:00 – 15:00

Friday

11:00 – 15:00

Saturday

– Closed

Sunday

– Closed