Debt consolidation loans up to $50,000
Low-interest starting from 9.89%
Repayment up to 7 years
In-page navigation
---
Author CUA. Screenshot of CUA website.


[Accessed April 12, 2018]
Credit Union Australia - We have reliable debt solutions
Credit Union Australia commenced operation in 1946 when the executive team saw the potential in offering Australians a more transparent banking portfolio.
Through our early years, we completed a number of successful mergers with similar credit unions. By doing this, we had the opportunity to create the influential banking force Credit Union Australia is today.
Technology in the banking industry
Taking full advantage of the technological progress within the banking industry, we're able to offer our clients more than just banking services.
This sets us apart from our competition as we have the ability to give our clients the option of dealing with one service provider for the majority of the services they would need. From banking, home loans, debt consolidation loans, general insurance, health insurance, credit cards and personal loans. We're able to do it all.
We invest in our members when they invest in us
When joining the Credit Union of Australia, you're not only a customer but you become a shareholder in the business and we can pass on savings to you and others on personal loans, accounts and more. We encourage our customers to also part take in the Annual General Meetings and have their opinions heard.
After all, we need to ensure we're putting our clients' needs first. There're many other parts of the business where customer feedback is encouraged and welcomed. This is through taking part in our governance and asking questions regarding the financial statements and management of the institution.
We're an award-winning institution
Within the last year, we've won a number of honorary awards from a variety of organisations within the industry. It's thanks to our customers and their loyalty, we were able to walk away with the following awards:
Workplace Gender Equality Agency - Employer of choice
Money Magazine Awards - best everyday account and best DIY super savings account
Mozo Peoples' Choice Awards - customer satisfaction and staff friendliness
Money Magazine Consumer Finance Awards - Credit union of the year
CANSTAR Awards - Outstanding Value - Variable, construction, premium and fixed home loan
Prior to this last year of awards, we've been invited as nominees and received awards dating back to the year 2012. By placing our focus on our employees and customers' well being, it's assisted us in exceeding the expectations of many.
Relief the stress of debt
Getting on top of your finances doesn't have to be as difficult as people make it out to be. At Credit Union, Australia, we can assist you in getting back on your feet sooner than you would think with a fast cash loan or other forms of assistance. Contact one of our trusted consultants today to discuss your financial situation and decide on the best solution for yourself.
The team has been trained up to assist customers with any financial query they might have. If our consultants aren't able to assist you immediately, the response and turnaround time in closing queries will make the wait go even quicker.
The benefits of consolidating your debt are endless
By having more than one loan or account to pay can make it challenging to keep track of. By getting a consolidation loan, you no longer have to worry if all your debit orders have come off as you'll have one payment covering all your debts. This results in you never being charged interest on overdue payments and you can finally improve your credit rating.
The interest rate for each account no longer has to be something to worry about as you only have to look at your consolidation loan amount. By getting this loan, you'll definitely be able to reduce your debt quicker as you're bundling all your different debts into one. Your debt and stress-free days will be well on their way as you can also put additional money into this loan to pay it off quickly.
Protect yourself for when those unexpected expenses occur
With any household, sometimes life happens, and there are emergencies which we couldn't prevent. If you're looking for a way in which you can prepare yourself for those unexpected occurrences, consider opening an overdraft facility added to your bank account - this is the perfect emergency loan. There are two overdraft options we offer our clients:
#1 Everyday overdraft
This would be beneficial for people who know they're going to be going into their overdraft facility on a regular basis. By charging a small monthly fee of just $3, this gives you the flexibility you need within your budget.
#2 The just in case overdraft
For some, the thought of going into debt might be difficult to deal with. If you're looking for a backup for your finances for that "just in case moment" then you should consider this option. There's no monthly fee added to your account, but you will, however, pay a slightly higher interest rate.
CUA – Consolidation loan
Loan Type

Debt consolidation loans

Interest Rate

from 9.89%

Loan Amount

up to $50,000

Repayment

1 year to 7 years
Benefits of CUA
Simple and quick online loan application
Use our service and

become debt-free
Become debt-free
---
CUA - We have the solutions to your debt problems
Thanks to the ever-evolving technological advancements within the banking sector, we've been able to make some improvements to our service offering.
Our banking app can be downloaded via the google or apple pay store. Through the mobile online loan application, you'll be able to apply for credit, make payments as well as view your balances.
The CUA Platinum credit card
With the CUA Platinum credit card, you'll be rewarded with Life Rich Rewards point for every dollar spent on the card. This card also offers no annual fee for the first year and you also have the complimentary travel and purchase protection on your account.
Sign up for the CUA low rate credit card
Every now and again, we could all do with a break from our financial situation. With the CUA low rate credit card, you're able to give yourself extra room to move some of your budget around. Fortunately, for all first-time credit card holders, you'll be able to save some money as we don't charge you an annual fee for the first year. If you're struggling to pay your credit cards and loans you can also consider a debt consolidation loan with us.
If you're looking to get yourself a credit card, you'll need to make sure:
You're 18 years or older
Permanent residence within Australia
Have permanent employment
There are other criteria which are applicable based on your application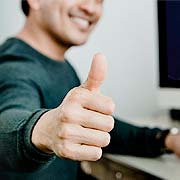 CUA is a trusted & reliable provider of debt consolidation loans
In our review, CUA adheres to the compliance criteria in accordance with the National Consumer Credit Protection Act 2009, where the granting the loan will not cause financial distress to the consumer.
CUA is a registered credit provider in Australia: ACL 238317
Customer Reviews & Testimonials
"
November 2018
Throughout the entire process of getting a debt consolidation loan, everyone who assisted me was so attentive and so eager to give me the help I was looking for. Going the extra mile is in their ...
Scarlett W
— Brisbane —
February 2019
Applying online saved me a lot of time. There were no unnecessary requirements, just a quick, simple process.
James A
— Perth —
CUA Contact
Contact Number
E-Mail
Website
Physical Address
261 Queen St

Brisbane

QLD

4000

Australia
---
Postal Address
GPO Box 100, Brisbane, QLD, 4001, Australia
Opening Hours
Monday

09:00 – 17:00

Tuesday

09:00 – 17:00

Wednesday

09:00 – 17:00

Thursday

09:00 – 17:00

Friday

09:00 – 17:00

Saturday

– Closed

Sunday

– Closed