Compare rates online
Get the best deals
Low-interest starting from 2.44%
In-page navigation
---
Author Aussie. Screenshot of Aussie website.


[Accessed April 7, 2021]
Aussie - Effective debt solutions
We have kept the banks in check for over 25 years now! Aussie wanted to find a better way for every Australian to find the home of their dream and make sure that it's the right choice for them, and that is how we came about starting this company.
Australians thought they couldn't do better, so when they walked into a bank for a home loan, fingers would be crossed and they would hope for the best, whilst some would just accept this and be satisfied that, that was just the way things were, but we weren't going to accept this.
We get the best deals
When Aussie put their mind to something, we go for it, we then challenged the banks to give Australia a better deal, needless to say, they were not happy about this, but the minute one bank broke its ranks the rest was in-suit. The landscape for home lending in the country changed forever.
Nowadays, we have over a thousand talented and experienced brokers who are passionate about standing by your side; they share their collective vision and drive so that they can secure the right deal for all Australians. There are many home and debt consolidation loans to choose from, we strive to negotiate the right one for you plus we will take care of all the paperwork for you.
Try one of our effective debt solutions
Consolidation of debt is the process of folding or consolidating several different debts into one loan or credit card and a consolidated debt account normally offers a lower interest rate.
If you are juggling a multitude of debts then this option is used, like maybe a car loan or a few credit card balances. By consolidating your debts you only have one repayment to make at the end of every month instead of making several payments to several debtors, take the stress off and only have one lender and one set of loan statements.
We will help you manage your debt
Take advantage of the potential savings on your monthly repayments and interest charges, this is a big advantage for debt consolidation.
Lots of people choose to use their home loans for debt consolidation for the simple reason that it offers a very lower interest rate; on the other hand, there are several other options which include a personal loan or credit card balance transfer.
You can manage your debts by rolling them into one simple personal loan.
Aussie – Consolidation loan
Loan Type

Debt consolidation loans

Interest Rate

from 2.44%
---
Aussie - With us, its easy to become debt free
There are methods that allow you to compare debt consolidation to enable you to find out which method is right for you. Debt consolidation has the ability to save you hundreds, maybe thousands, of dollars if it's done properly.
But there are possible drawbacks to avoid. Follow our tips to make the most of your savings. The Aussie website highlights a number of calculators that will indicate how much you may possibly save through debt consolidation. Convenient starting points are our loan repayment calculator as well as personal loan repayment calculators.
Our facts
Whatever your needs are we have over a thousand mortgage broker across the country, wisdom is never far away and we have the right broker that will assist you in getting just the right loan.
Over 3000 loans – You may find it easy to obtain a home loan, but the challenging part is to find the right one, this is where we come in.
Over 25 years of wisdom – We know the mortgage market like the back of our hands, so regardless of your needs! You can be rest assured that you have come to the right place, we will assist in every way that we can.
Best in class – Our brokers have helped us triumph in a number of Industry awards over the years and we are honoured with the work our brokers do. You can feel self-assured that you will be left in good hands.
Car loans
With our proficiency and expertise as well as with having access to over 30 different vehicle finance lenders we are able to assist you in getting behind the wheel of your new dream car. We are a trusted brand name when it comes to finding Australia's best deals.
Pre-approved finance
If you are looking to buy your next car and would like to get pre-approval, why not speak to an Aussie consultant today.
By applying for pre-approval; you know how much you can afford to spend, you can negotiate with confidence, and you'll also be able to act fast when you do find the right car.
You will discover that with Aussie finding your new car just got easier.
No hidden costs, No complex contracts and absolutely no dealer pressure...
We're proud of our legacy - Top Mortgage Broker Winner
Over the years we have won, The Adviser's Top Brokerage award six years running, Mortgage Broker of the Year eight times and the Australian Broking Awards -Major Brokerage of the Year in 2013-2018, We've also won Franchise four years running 2014-2017
Is this enough proof that when it comes to finding Australians the right long or short term loan, we can't and simply won't be beaten.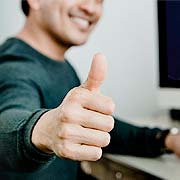 Aussie is a trusted & reliable provider of debt consolidation loans
In our review, Aussie adheres to the compliance criteria in accordance with the National Consumer Credit Protection Act 2009, where the granting the loan will not cause financial distress to the consumer.
Aussie is a registered credit provider in Australia: ACL 246786
Customer Reviews & Testimonials
"
November 2018
Getting a debt consolidation loan through Aussie was as stress-free as I needed it to be.
Chelsea W
— Perth —
February 2019
Aussie is really professional and experienced. I highly recommend them if you need to consolidate your debts.
Matt T
— Sydney —
April 2019
You guys were so helpful. Thanks to you I am now enjoying life without debts hanging over my head.
Shane W
— Darwin —
Aussie Contact
Contact Number
E-Mail
Website
Physical Address
551 Crown St

Surry Hills

NSW

2010

Australia
Opening Hours
Monday

09:00 – 17:00

Tuesday

09:00 – 17:00

Wednesday

09:00 – 17:00

Thursday

09:00 – 17:00

Friday

09:00 – 17:00

Saturday

– Closed

Sunday

– Closed