Online management
Get approved fast
Low-interest up to 12.99%
In-page navigation
---
Author Bank of Melbourne. Screenshot of Bank of Melbourne website.


[Accessed April 12, 2018]
Bank of Melbourne – Quality credit cards
We are a bank, but we're not here just to deliver financial funding.
All of our branches and corporate banking centres are operated by our locals and we offer leading products and services including credit cards, personal loans and banking facilities and accounts.
We are a Victoria local bank and we have 106 branches which are situated all around Victoria, our headquarters as well as our call centre is situated right in the heart of Melbourne.
We support the community
We continue to make substantial investments in the local economy, at the same time we also support and strengthen our local community through rewards like the Bank of Melbourne Neighbourhood Fund. We are the only bank born of this city and we are zealous about the state of Victoria.
We are doers, makers, and creators! No matter what it is that you would like to make, we are here to assist you in making it because we are inspired by the passion, innovation, and ambition of our Makers across our state. Once you've found the credit card that's suited for you it'll only take 10 min to apply online.
Simple process, easy application
The maker's campaign continues to tell their story except that this time it will be in their own words.
Our customers are successful Victorians and it's their story that show's why we are more than just a bank; we are the bank of Melbourne.
The benefits
Low-interest – Our low interest rate credit card offers competitive variable interest rates on purchases plus the selection of premium extras.
Easy to Apply - apply for a loan online or get your credit card through your online banking profile.
Amplify Rewards Points – You are able to earn points on suitable purchases which you could redeem for flights, gift cards, and merchandise or perhaps you would like to upgrade.
Qantas Points – Redeem Qantas points earned on purchases and use them for Flights, upgrades or merchandise from any Qantas Store.
A Balance Transfer – The Bank of Melbourne allows you to transfer balances from up to three cards, take advantage of a promotional balance transfer for a set period as we are currently offering such promotions on these cards.
No Annual Fee Card - A simple everyday credit card that has special offers with no annual fee applicable for the duration of the card.
Bank of Melbourne – Credit card
Loan Type

Credit cards

Interest Rate

12.99%
Benefits of Bank of Melbourne
Balance transfer option
No

annual fees
Get

rewards

on everyday spending
---
Bank of Melbourne – We have a wide range of banking services
We offer - zero% per annum for a 24 month on balance transfers.
Special offers of - 1% balance transfer fees apply, there is a variable cash advance rate that will apply after the promotional period.
Annual Card fee of $99 and a variable purchase rate of 12.74% are offered.
Balance Transfers
You are able to save money on interest repayments should you be transferring a different credit card balance to any Bank of Melbourne credit card that offers a lower interest rate.
You could possibly also reduce your credit card outstanding balances quicker by moving your credit card debts from up to three non-Bank of Melbourne, St George or BankSA credit cards to a brand new Bank of Melbourne credit card account that offers a lower interest rate on transfer balances, manage your money easier by consolidating multiple credit card balances into one card. You could keep better track on your credit card account by only having one credit card debt. Less is sometimes better so reduce annual fees by only having one credit card instead of managing multiple credit cards repayment due dates.
Charge your Australian store card to your Bank of Melbourne credit card account. Balance transfer generally means that you transfer an outstanding balance from another credit card; you can also charge an Australian store card to your Bank of Melbourne credit card account.
Balances from one Bank of Melbourne credit card to another
You're not able to do a balance transfer because it's not the same as transferring funds between two or more accounts or changing accounts. Should you hold more than one Bank of Melbourne credit card you could make repayments between your credit cards by using normal methods of credit card repayments. As this is not the same as a balance transfer. You can also use your credit card to consolidate debt and move balances over to a zero interest card.
The time period to transfer your balance
There is a period of 14 days for a balance transfer request to be completed by the Bank of Melbourne.
Should you be a new customer, your balance transfer will only be processed once your identification check by a Bank of Melbourne branch has been verified, (if you have not previously done so) in order for your card to be activated. Don't forget to keep your obligations on your other credit card, charge card or store card by making regular payments whilst your transfer is in process.
How much can you transfer?
You are able to transfer any amount from other credit or store cards balances as you can. If you have a new Bank of Melbourne credit card you may transfer up to 80% of the available credit limit.
Remember to check your available credit limit on your Bank of Melbourne card before applying for a balance transfer.
If you need more credit
Increase your credit limit on your Bank of Melbourne credit card should you want to increase your credit limit in order to settle other debts such as store, charge or credit card. Please take note that approval is subjected to our normal credit criteria. We also offer affordable personal loans and alternative forms of credit.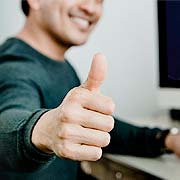 Bank of Melbourne is a trusted & reliable provider of credit cards
In our review, Bank of Melbourne adheres to the compliance criteria in accordance with the National Consumer Credit Protection Act 2009, where the granting the loan will not cause financial distress to the consumer.
Bank of Melbourne is a registered credit provider in Australia: ACL 233714
Customer Reviews & Testimonials
"
Not only is this an excellent product, but there is no fuss, low fees, and low interest. Really what more can I want from a credit provider?
Hazel M
— Melbourne —
I received a great deal, great interest rate, and some wonderful benefits.
Maria S
— Gold Coast —
Initially got this credit card for emergencies and I have never been more thankful. Just when I needed it, I was able to pay for emergency medical costs that piled up. I can now pay off my pills ...
Harriette P
— Brisbane —
Bank of Melbourne Contact
Contact Number
E-Mail
Website
Physical Address
Locked Bag 20037

Melbourne

VIC

3001

Australia
---
Postal Address
Locked Bag 20037 , Melbourne, 3001, Australia
Opening Hours
Monday

09:30 – 17:00

Tuesday

09:30 – 17:00

Wednesday

09:30 – 17:00

Thursday

09:30 – 17:00

Friday

09:30 – 17:00

Saturday

– Closed

Sunday

– Closed