Earn rewards
Low interest rates
Low-interest starting from 9.90%
In-page navigation
---
Author Westpac. Screenshot of Westpac website.


[Accessed April 12, 2018]
Westpac - our credit cards offers convenience
Westpac credit cards offer you the convenience of buying something now and only paying for it later just like a short term loan. Put it on your credit card if you don't have the cash to pay for it now and space out the payments.
The Westpac Lite Credit Card has fewer fees and the lowest purchase rates with a variable interest rate of 9.90% pa on all purchases.
You won't be charged any fees on foreign transactions and there are no annual membership fees, only a small $9 monthly card fee that unlocks a host of rewards. To help you manage your credit card use SmartPlan to set up an easy to follow repayment plan.
Lock your card
Are you quite forgetful and often lose your credit only to find it again? With card lock, you can easily put your card on hold and lock it until you locate it. Once you find it, simply unlock your card again with no hassle.
Take the stress out of repaying your debt
Never miss a payment by setting up a direct debit to deduct the monthly fee directly from your account. We offer an SMS service that sends you a reminder to pay your credit card bill and let you stay on top of your payments.
Mobile wallet
How often have you arrived at the shop only to realize that you have left your wallet at home? With Mobile Wallet that is a worry of the past, simply use your Mobile Wallet.
Your Westpac card which you can apply for using our online loan application can be linked to your smartphone and you can make purchases and payments at millions of stores worldwide and at any terminal where contactless payments are accepted. You can use Samsung Pay for Samsung smartphones or Google Pay for Android Smartphones.
Beem It
The Beem It service allows you to pay and get paid 24 hours a day immediately and securely with any Visa or Mastercard debit card. Transfer funds to your friends in real time to pay for concert tickets or your share of the gas money.
A range of financial solutions
We offer a range of different financial solutions to meet your personal and business requirements.
We offer bank accounts, home loans, credit cards, personal loans, international and travel loans, share trading and insurance products as well as Business services including business loans, merchant services and insurance options.
Westpac low rate card
Our low rate card allows you to transfer balances at 0% p.a. for the first 24 months. A 1% balance transfer fee will apply. You will not be charged annual card fees for the first year and we will help you make the most of your money and set up an easy to manage repayment plan with SmartPlan.
What are the benefits of balance transfer?
The balance transfer service allows you to transfer your current credit card balance to your new Westpac credit card this will allow you to have only one credit card balance that you need to pay. This means that your payments will be much easier to manage, and you will save on paying multiple credit card fees. You will save money on interest and pay the lowest interest rates.
You will be able to transfer up to 3 different credit card balances to your Westpac credit card. Remember to cancel the other credit cards so that you do not get charged any fees on them.
The benefits
The Altitude Platinum card comes with a wide range of benefits. Choose between Altitude points or Qantus Points and for every $1 then you spend you will earn points through our rewards program that you can use for flights.
Our special offer rewards you with 60,000 bonus Qantas or Altitude points when you spend $3,000 or more on your credit card within 90 days after receiving your card. You cont be charged any annual card fees for the first year.
Chose the rewards program that suits you:
Altitude Points which offer you 1 Altitude point for every $1 spent or
Quntas that offers 0.5 points for every $1 spent.
You will need to be a member of the relevant frequent flyer program to claim these rewards points.
Westpac – Credit card
Loan Type

Credit cards

Interest Rate

9.90 – 21.49% p/a
Benefits of Westpac
55 days interest-free
A convenient

mobile banking app
Get

reward points
Low interest

on the purchase rate
---
Westpac - Though technology we offer alternative payment methods
Technology is increasing at a very fast pace and to keep up with the latest trends we offer you a variety of ways to pay on the go using the latest technology and your credit card.
Paywear
PayWear offers you a hands-free solution to making payments the system is battery free which means you never have to charge it or worry about the battery dying. It's made from tear resistant silicone and is completely waterproof. The system links easily with your everyday bank account.
Fitbit pay
Fitbit Pay is perfect for personal trainers or those people on the go. It works by using your compatible Fitbit watch that pairs with your Apple or Android device. You can easily make payments on the go without having to worry about carrying around your wallet.
Garmin pay
Garmin Pay works with your compatible Garmin watch and allows you to pay anywhere where contactless payments are accepted. Pair your Garmin watch with your Apple or Android device and never have to worry about carrying a wallet again.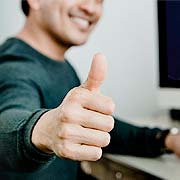 Westpac is a trusted & reliable provider of credit cards
In our review, Westpac adheres to the compliance criteria in accordance with the National Consumer Credit Protection Act 2009, where the granting the loan will not cause financial distress to the consumer.
Westpac is a registered credit provider in Australia: ACL 233714
Customer Reviews & Testimonials
"
I appreciate how transparent Westpac is with their terms and conditions, no hidden surprises here! I would recommend to others!
Matthew W
— Hobart —
I have been a client of Westpac for years so it only made sense that when I wanted a credit card I would turn to them. I have had no problems at all so far and could not be happier.
Taylor W
— Perth —
In the past, I didn't have the best credit record, but Westpac still offered me a credit card and now my life is finally on track and my credit situation has been sorted. Thank you, Westpac!
Kayla H
— Newcastle —
Westpac Contact
Contact Number
E-Mail
Website
Physical Address
341 George St

Sydney

NSW

2000

Australia
Opening Hours
Monday

09:30 – 18:00

Tuesday

09:30 – 18:00

Wednesday

09:30 – 18:00

Thursday

09:30 – 18:00

Friday

09:30 – 18:00

Saturday

– Closed

Sunday

– Closed