Car loans up to $100,000
Low-interest up to 6.99%
Repayment up to 7 years
In-page navigation
---
Author Liberty Car Loan. Screenshot of Liberty Car Loan website.


[Accessed March 30, 2021]
Liberty Car Loans – Flexible finance solutions
We were established in 1997, introducing exceptional car finance by offering our customers flexible solutions that required a personal touch not available from other institutions.
We were able to make home ownership a possibility when others said it was impossible. Liberty's innovative a flexible approach and this has allowed us to help over 270 000 customers in proceedings of over $25 billion in funds.
A wide range of services
Nowadays, Liberty provides a wide range of home loans for our customers; we also offer investments and products from other financial institutions.
We have been recognised with several industry awards and honours. In other words, we are a preference with Australians and we offer innovative solutions at competitive prices to support our customers with greater choices as well as freedom.
Our future
We have been recognised to be a steadfast and dependable provider of innovative and customer-friendly financial products and services.
We have a remarkable capital and long-term, sustainable funding for our various businesses. We are well set to continue making our acclaimed offerings accessible to our business partners and customers.
Flexible payment options
There is nothing more exciting than the feel of driving away in a new car for the first time, but to find the best deal on car finance can be time-consuming not to mention the frustration.
Our Liberty quick loans are hassle-free and easy – so you'll be hitting the road before you even know it! Liberty Drive product has the best car loan interest rate on purchases of up to $100,000 and we offer a number of flexible repayment options available to borrowers.
Car finance for the self-employed
We think differently at Liberty, so if you are self-employed the chances are that you haven't gone down the conventional path and that's what we like about you. We recognise that competitive finance should be available to all our hardworking Australians.
When you take a low-doc car loan with us, we are always open to finding different ways to confirm your income that is a better reflection of your financial position. We don't believe in doing things the way other lenders do!
Fuss-free finance
We have a unique way of thinking about car loans for self-employed individuals, should you be starting up a new business, been in business for years, our low-doc loan offers a fuss-free finance. We don't tend to get hung up on the past with our low-doc loans. We are able to access any kind of irregular income, along with your current financial situation, and we aim to give you the best car loan interest rate possible.
Liberty Car Loan – Car loan
Loan Type

Car loans

Interest Rate

6.99%

Loan Amount

up to $100,000

Repayment

2 years to 7 years
Benefits of Liberty Car Loan
Award-winning vehicle finance
Affordable loan options
Low interest rates
Liberty Car Loan – Get your dream car faster
Along the road of life, we do tend to hit a few bumps along the way, things don't always go according to plan, but that shouldn't stop you from moving forward, so Liberty would like to help move you forward with car finance.
Since we don't ponder on the past, we are more interested in your present financial situation and our aim is to get that green light on your car finance, so we are willing to work with you to make it happen.
Custom car loan solutions
No matter how challenging your financial situation is, with our out of the box car loans we can tailor your car loan to your specific needs. If you think you are out of options, think again we are here to assist you.
Many individuals don't have a perfect credit history and many have bad credit ratings and struggle to get car financing. We will help you move forward with a Liberty custom bad credit loan even in the most difficult financial circumstances.
Contact us today
Liberty 'Out of the Box' car loans enables us to design our loans exclusively for you. If you are looking for a lender who thinks out of the box and differently about bad credit, contact us today!
Perhaps you're looking to buy a new car, used car or even a business vehicle, we aim to make it easy on our customers and make out loans as hassle-free as possible - speak with Liberty about car finance and drive away today.
With remarkable car loan interest rates and finance solutions for people with bad debt, self-employed (low-Doc) or people who need financing on older vehicles then Liberty have the car loan option that will suit you.
We give you loans - faster
There is enough drama in our world of businesses; we don't still need to be worrying about finding the best business car finance deals. Liberty's business finance deals have a competitive fixed interest rate with a range of flexible payment options.
For those who just want to get on with business, you've come to the right place. When it comes to commercial business loans – we get down to business in order for you to get yours going.
You don't need to waste any time shopping for the best business car loan because Liberty has the best range of car loan option if you're in the market of looking for a new business vehicle – in order to get you on the road quicker.
Refinance credit card balances into a personal loan
Absolutely, as a matter of fact, refinancing credit debt into a personal loan has become very popular among a lot of people. Interest rates on credit cards can be very damaging, making it extremely difficult for borrowers to get themselves out of debt. If it is not repaid over a fixed term, the debt continues to roll over from year-to-year. But with a credit card, the only obligation is that you repay the minimum repayments each month, by doing so can result in you paying high-interest charges over years to come.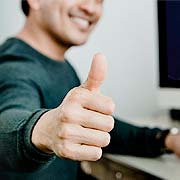 Liberty Car Loan is a trusted & reliable provider of car loans
In our review, Liberty Car Loan adheres to the compliance criteria in accordance with the National Consumer Credit Protection Act 2009, where the granting the loan will not cause financial distress to the consumer.
Liberty Car Loan is a registered credit provider in Australia: ACL 408042
Customer Reviews & Testimonials
"
My application took a few minutes to fill out on the site and I sent it through they truly work incredibly fast.
Mel B
— Sydney —
I got my loan and I am happy to say they helped me get a car I can afford to I recommend them to anyone.
Ava S
— Newcastle —
Liberty Car Loan Contact
Contact Number
E-Mail
Website