Car loans up to $100,000
Low-interest up to 8.99%
Repayment up to 7 years
In-page navigation
---
Author Heritage Bank. Screenshot of Heritage Bank website.


[Accessed March 30, 2021]
Heritage Bank – Lets us finance your dream car
Heritage Bank can be traced back to 1875 at the time of the Toowoomba Permanent Building Society was established.
This was followed by the Darling Downs Building Society in 1897. The two societies co-existed side-by-side in the city of Toowoomba until 1981. This is when they merged and Heritage Building Society was born.
We have a customer-owned structure
Head Office was newly constructed in the Heritage Plaza complex on Ruthven Street in 1983. This was the very first high-rise building to be built in Toowoomba CBD. In the year of 1995 our total consolidated assets passed the $1 billion mark and in 2005 we had a breakthrough, reaching the $5 billion mark. In the year 2011, we changed our name to Heritage Bank, but our customer-owned structure never changed, it remained as is.
Car loans up to $100,000
Vehicles up to five years old can be financed with Heritage Bank Car Loans whether they are old or new.
Heritage bank offers you the benefit from the flexibility with our car loans. You can finance a new vehicle or a vehicle that is five years old whilst taking advantage of the same competitive rate plus you get to decide how you would prefer to make repayments by either paying monthly, weekly or every fortnight you also have the choice of long-term repayments of up to seven years.
Main points to consider with the Heritage Bank car loan
The minimum loan term for this loan is one year and the maximum long-term seven years, this is a secured car loan, meaning that a new or used vehicle must be used in order to be eligible for this loan.
You are able to apply for a loan for a minimum of $5,000 and a maximum of $100,000 but the vehicle cannot be older than five years.
Heritage Bank – Car loan
Loan Type

Car loans

Interest Rate

8.99%

Loan Amount

up to $100,000

Repayment

1 year to 7 years
Benefits of Heritage Bank
Get a loan that fits your budget
Flexible repayment plans
Quick and easy vehicle finance
Features of the Heritage Bank Car Loan
Apply for this loan via an online application, telephonically or pop into the branch for assistance. To find out if you are eligible, go to our site and follow the steps.
Below are some of the features related to our car loan
A fixed rate – This is a fixed rate so you are able to budget because you have the certainty of knowing what your personal loan repayments will be every month. These available rates start at 8.99 percent annually and the comparison rate of 9.62 percent annually,
Flexible repayment terms – This will enable you to mould your cash flow schedule as far as repayment is concerned. You can choose how you would like to make repayment by paying weekly, fortnightly or monthly.
Flexible loan term – Should you want to settle your loan you are able to choose to settle in one year or if you would prefer seven years the choice is entirely up to you.
Secured loan – The vehicle that you want to purchase will be used as security for this loan because this it is a secured loan.
Fees and charges
After your car loan application has been approved a free schedule will be created for you, however, below are some of the fees that you can expect to be charged are as follows: The monthly loan fee is $5, there is a fee that will be charged upon you settle your account at any time, the application fee is $200 and last but not least a redraw additional repayment fee.
Do you meet the criteria
You will need to be 18 years of age or older, you must be an Australian Citizen and be in a position to financially meet your obligations for this loan.
Some documents you need to provide include:
Your assets and liabilities situation – You can provide this information by providing you payslips, bank statement, utility bills and any other accounts such as a retail store account.
What happens when I click "go to site"?
The go-to site will take you to your online application form. By no means do you need to be an existing client to apply? Normally, your application will take no more than ten to fifteen minutes to complete. Provisional approval will usually happen within 1 business day after you have submitted your application. In most cases, you will have your money within a week. Consider this quick loan as an option when it comes to looking for finance for that dream car you have been eyeing out for some time now.
Financial hardship
We understand that at times life can take unexpected turns. So for this reason Heritage has developed policies and processes that will assist our members with their mortgage loans, Personal Loans as well as credit cards in times of financial difficulties.
If you are finding it difficult in meeting your financial commitments, please don't hesitate to contact our Collection team, they will assist you by discussing your circumstances with the utmost discreet and provide a solution such as debt consolidation or counselling in order to help you get through this difficult time.
On the other hand, you could also apply for Hardship relief, all you need to do is complete the Hardship Relief form and return the form to Heritage and we will contact you to discuss your application further.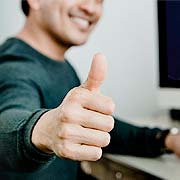 Heritage Bank is a trusted & reliable provider of car loans
In our review, Heritage Bank adheres to the compliance criteria in accordance with the National Consumer Credit Protection Act 2009, where the granting the loan will not cause financial distress to the consumer.
Heritage Bank is a registered credit provider in Australia: ACL 240984
Customer Reviews & Testimonials
"
I have never had better service as a businessman looking for a vehicle loan and to be helped to where I could even get insurance for my car was a great feeling.
Jackson P
— Perth —
The best part about this company is even though my credit score was not very high they were willing to help me and I got my car loan.
Henry C
— Sydney —
Fantastically brilliant service and I have gotten my car I couldn't be happier.
Dave L
— Darwin —
Heritage Bank Contact
Contact Number
E-Mail
Website
Physical Address
231 George St

Brisbane City

QLD

4000

Australia
Opening Hours
Monday

09:00 – 16:30

Tuesday

09:00 – 16:30

Wednesday

09:00 – 16:30

Thursday

09:00 – 16:30

Friday

09:00 – 17:00

Saturday

– Closed

Sunday

– Closed