Car loans starting from $2,000
Low-interest starting from 5.64%
Repayment up to 7 years
In-page navigation
---
Author People's Choice. Screenshot of People's Choice website.


[Accessed March 30, 2021]
People's Choice - Stress-free loan process
If you are looking to purchase a new or used vehicle, why not consider a secured personal loan from People's Choice Credit Union, our quick loans are flexible and the process is stress-free!
Opting for a secured personal loan from People's Choice can offer you a competitive and flexible way to finance your vehicle. It can be very complicated when purchasing any kind of vehicle be it a car, a boat or even a motorbike and the process is not always easy.
Pre-approval benefits
You can benefit from our pre-approval option, it is a quick process and you will know exactly how much you can spend. There are discounts when you purchase a new car, there are no on-going fees and that helps keep your repayments low. Contact us and find out what car loans are on offer and see if any of Peoples Choice Financing options will suit your needs.
Discounted personal loan
Loans starting from $10,000, offer low, competitive rates of 7.99 % annually. You are able to secure your personal loan using a selection of assets with a lock-in rate for the first five years. It is possible for you to repay the loan early without paying a penalty, you are also able to make additional repayments plus there is a redraw facility and pre-approval is also available.
We have competitive rates
Not only does the People's Choice Credit Union offer vehicle loans but also secured personal loans are available that can be used to finance a range of vehicle purchases.
With the car loan and secured loan, you can also decide on an unsecured personal loan from People's Choice, we offer a competitive rate and there are no on-going fees to assist you in financing a range of personal purchases.
Car loans
The choice is yours, use this loan to purchase a new or used car, a special rate of 5.64 % annually, and applies to new cars over $20,000. For any other vehicles, a standard fixed rate of 7.99 % annually applies. We offer pre-approval of this loan with no monthly fees, no penalties for early repayments plus there is a redraw facility for any additional repayment that you make.
Secured personal loan
You could lock in a competitive rate of 7.99 % annually if you borrow between $10,000 and $100,000. The long or short-term loan is secured with one of your assets, like your vehicle or a term deposit; you can then use the loan funds for any personal purpose. This may also include the purchase of a vehicle. There are no monthly fees and pre-approval is available. A long-term loan can extend up to a period of 10 years.
People's Choice – Car loan
Loan Type

Car loans

Interest Rate

5.64 – 7.99% p/a

Loan Amount

from $2,000

Repayment

1 year to 7 years
Benefits of People's Choice
Choose between a range of loan options
Get online pre-approval for car loans
Low interest rates
People's Choice - with us you get fast pre-approval times
Selected lenders are very limited as to what you can use as security, but we let you use a new or used car to secure the car loan, or any other vehicle in its discounted personal loan or secured personal loan.
Fast pre-approval
Our car loan pre-approvals are valid for a period of 60 days. The pre-approval lets you know how much you have to spend when you go shopping for a car, this will give you the upper hand when negotiating for a price of a private sale or you could go shopping online. There is a rate lock fee of 0.15 per cent applicable.
Discounted rates
Select a Discounted Personal Loan so that you can take advantage of our competitive rate of 7.99per cent annually, perhaps you're purchasing a new car for over $20,000, if so, you may be eligible for a special rate of 5.64 per cent annually, with the Car Loan.
Flexible repayments
You have a choice of how you would prefer to schedule your repayment by weekly, monthly or every fortnight.
Redraw facility
Any extra repayments you make can be recovered using the redraw facility. The minimum redraw amount is $250; remember that a fee does apply if you redraw in-branch. Also, you are only permitted to redraw if you've made sufficient additional repayments.
What other products does People's Choice offer?
There are several personal and business banking products on offer with the People's Choice Credit Union.
Transaction and savings accounts
There are several account options to choose from if you're under the age of 25, an Everyday Account, an Active Account a Zip Account which gives you access a quick loan and there is also a Club 55 account for seniors. We bid savings and Investments accounts that also include a Bonus Saver and a Young Saver Account.
Home loans
We offer several home loan options that you can select this includes a variety home and investment loan package, fixed-rate home and investment loan, a basic variable home and investment loan or you could choose a standard variable home and investment loan.
Credit card
Consider the People's Choice Visa credit card, we offer 62 days interest-free as well as a competitive rate of 2.99 per cent for the balance transfer, plus cash advances and purchases.
Insurance
We offer a range of Personal Insurance for you to choose from such as; Home and Contents Insurance, Car Insurance, Travel Insurance, Landlords Residential Property Insurance, Mortgage Repayments Insurance, Motorcycle Insurance, Caravan Insurance, Boat Insurance and financial planning. You can count on the financial planning services of the People's Choice Credit Union. Should you be looking for advice on your financial future?
Foreign currency
Get ready for your overseas trip because People's Choice Credit Union offer products such as a Cash Passport, foreign cash, international currency drafts or transfers.
You'll need the following information on hand to complete your application:
Identification - Full names as well as license number an expiry.
Income - You will be required to provide payslips; you will also need to provide any extra income, such as child support, pension, overtime, allowances, rental income, and commission, etc.
Expenses - Provide proof of your rent, loan repayments, board, utility bills, and credit and store cards.
Assets -List your cash savings, shares, bonds, property and furnishings and the value of your motor vehicle.
Residential and employment details
It is essential that these details are for the last three years.
It is not necessary for you to be a People's Choice member to apply for a loan, but you would need to become a member before the loan application can be finalised.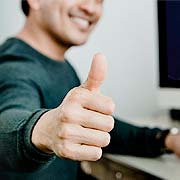 People's Choice is a trusted & reliable provider of car loans
In our review, People's Choice adheres to the compliance criteria in accordance with the National Consumer Credit Protection Act 2009, where the granting the loan will not cause financial distress to the consumer.
People's Choice is a registered credit provider in Australia: ACL 244310
Customer Reviews & Testimonials
"
What a way to surprise my husband, your delivery service knocked his socks off. Thank you for your service that is above and beyond excellent.
Emily
— Adelaide —
Could not be more satisfied with everything from the purchasing process to choosing my make and model. Everything I wanted sign sealed and delivered with a bow.
Ella
— Hobart —
Seamless online system. Very impressed.
Maia
— Melbourne —
Knowing in advance how much I was able to spend helped a great a deal with shopping around.
Hunter
— Sydney —
People's Choice Contact
Contact Number
E-Mail
Website
Physical Address
50 Flinders St

Adelaide

SA

5000

Australia
---
Postal Address
People's Choice Credit Union, GPO Box 1942, Adelaide, SA, 5000, Australia
Opening Hours
Monday

09:00 – 17:00

Tuesday

09:30 – 17:00

Wednesday

09:00 – 17:00

Thursday

09:00 – 17:00

Friday

09:00 – 17:00

Saturday

– Closed

Sunday

– Closed