Car loans up to $25,000
Low-interest up to 18.75%
Repayment up to 40 months
In-page navigation
---
Author Rapid Loans. Screenshot of Rapid Loans website.


[Accessed March 30, 2021]
Rapid Loans – Fast Car finance
Rapid Loans will assist you in turning that car you have been thinking about into you driving that car!
Whether it's with a dealer on an auction or just parked in the street with for sale sticker in the window, however, it is you find your next vehicle, you're going to need a car loan provider who can assist you with a dash of speed.
We offer online car loans
We offer car loans between $5,000 and $25,000 we also make the process as simple as possible, and as secure as it is fast. Why not apply online and our friendly, helpful loans consultants will tailor-make a car loan solution that is specifically designed for your needs. We have a turnaround time of about two weeks of conditional pre-approval on your car loan.
Low-Interest car loans online
If you are not working full-time, No problem!! You are most welcome to apply.
We are able to assist you with a car loan if you are employed part-time or as a casual, be a subcontractor or self-employed business owner, receiving government benefits or have a learner's permit.
How online car loans work
Perhaps you go shopping for a car in the morning and just maybe you find that car you've been looking for. It could be an Australian favourite like a Toyota Camry Hilux or perhaps a Mazda3 or even a Holden Commodore. Let's say the price is $10,000. It's easy with Rapid Loans all you need to do is fill out our easy online loan application form for the full amount. Should everything in your application be in order, you could have your approval within a couple of hours.
Rapid Loans – Car loan
Loan Type

Car loans

Interest Rate

18.75%

Loan Amount

up to $25,000

Repayment

18 months to 40 months
Benefits of Rapid Loans
Easy online loan applications
Fast loan approval
Simple vehicle finance
Rapid Loans – We have the fasted loan turnaround times
Rapid Loans grant a single standard loan product that can easily be personalised to meet your requirements.
Getting the right car for your loan
We would like to see you drive away in your new car today but we have to be sure that you are getting a good deal from the car seller. In making sure that we are offering you the best long and short-term loan, we need to check the following.
Is the price you are paying fair, is the vehicle registered and is the loan you applied for suited to your financial situation?
What is a secured car loan?
Since the secured loan is safer for both the lender and the borrower, the interest rates and fees are lower. A secured car loan is a commonly known as a lending agreement, wherein the asset acting as security for the vehicle is the loan. Unsecured vehicle loans are quite rare.
Rapid Loans facts
You are requested to show proof of 3 months unceasing income and place of residence.
Any government pensions and benefits may be conditionally accepted.
There are weekly, monthly and fortnightly terms available.
Vehicles need to be comprehensively insured for the lifespan of the loan.
What is the cost of Rapid Loan vehicle financing?
We offer competitive vehicle loan rates and fees. For example a secured car loan of $10 000 over a period of 36 months, your annual percentage fixed rate will be 18.75%. Comparison rate, which is based on a 36 month period is 48%, but this can change according to your particular circumstances and fees.
You can decide on repaying the loan in as little as 18 months or you might want to take a breather and only pay it over 40 months, but should you want to settle the loan over a period of 24 months, the amount payable would be $8940.78, this would be the total cost including all applicable fees.
How do car loans work?
By applying for a vehicle loan you as the borrower can either apply for a conditional pre-approved for a certain amount before you go shopping, or you could find a vehicle and negotiate a price and then approach a lender to access the necessary funding. Car loans are better-called vehicle loans because it covers trucks, boats, motorcycles as well as caravans.
Get a personal loan fast
When one needs a personal loan, we generally want it to happen as fast as possible; at times it can be very stressful, so our approach to applications, approvals, and payments on personal loans happen rapidly.
Speak to one of our consultants today; they will guide you through the online application process to assist you in getting quick and easy approval needed.
How about you apply for a personal loan on your coffee break, make sure all the steps are followed and if your application is approved, you could possibly receive approval by your afternoon coffee break,
Flexible repayments
Our personal loans are easy to understand and are quite simple, just a minute, how does that match our ability to find a quick loan for just about everyone? The answer is simple; we offer a single personal loan with the flexibility to give you the solution that suits for your needs, instead of offering scores of different loans.
If you are a new customer, you can be, rest assured in knowing that we will treat you as a unique customer in terms of need, budget, and finances. We do pride ourselves on our ability in the fact that we are able to find the right personal loan for each of our customer's applications. And as quickly as possible! From the time of receiving your application to making payment normally only takes 48 hours.
We are well aware that circumstances in life can change throughout the duration of the personal loan and that is why we ensure that your repayments are suited to your needs.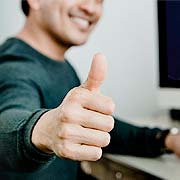 Rapid Loans is a trusted & reliable provider of car loans
In our review, Rapid Loans adheres to the compliance criteria in accordance with the National Consumer Credit Protection Act 2009, where the granting the loan will not cause financial distress to the consumer.
Rapid Loans is a registered credit provider in Australia: ACL 388847
Customer Reviews & Testimonials
"
Purchased my first car and received an amazing discount. Very pleased with how quick the application was.
Cleo
— Melbourne —
My application was approved immediately. I was able to purchase my car. Excellent service received.
Charlotte
— Sydney —
I had no added monthly fee as saving is a major priority for. I was able to get financing for my motorbike and save.
Oliver
— Adelaide —
I am very pleased with Rapid Loans, my business needed an additional vehicle our application was approved, their application process was hassle free thank you Rapid as business could continue
Jack
— Canberra —
Rapid Loans Contact
Contact Number
E-Mail
Website
Physical Address
1924 Gold Coast Highway

Miami

QLD

4220

Australia
---
Postal Address
Rapid Loans Pty Ltd Privacy Officer PO Box 429, QLD, 4220, Australia