Bad credit loans up to $5,000
Low-interest starting from 48%
Repayment up to 24 months
In-page navigation
---
Author Swoosh. Screenshot of Swoosh website.


[Accessed April 5, 2021]
Swoosh Loans – We are reliable
We run a business that is not primarily concerned about making money and profits from personal loans but an operation that wants to create a friendship as opposed to being associates.
When our clients feel like we have become great friends, they will know they can always count on us. Because let's face it – life's problems are better when you have friends by your side.
We have many satisfied customers
For a young financial company that started back in 2014, we have come far. We have assisted every client that comes through our door. The services we offer have assisted a lot of homes and have changed lives around for many Australian citizens.
Every application is independently assessed
Due to the fact that every application is different in its own way, we will not use the same approach to tackle every bad credit loan application. Instead, we assess each application and give ourselves time to go through every documentation before we can give the final verdict. We know that nobody wants to be told that their loan was declined. However, we sometimes have to no choice but to decline a loan application offer. There will always be reasons stipulated as to why somebody's loan application was declined. By doing this, we are teaching our customers what they need to do better in order for their loans to be approved next time. Furthermore, there is nothing you can do once your advance loan has been declined. You can go back to the drawing board and come up with new ways of being granted approval next time.
5-minute loan applications
Clients are required to apply online. The online loan application will take less than 5 minutes to complete. The online application can be completed via cellphone, tablet or computer.
This is a great advantage for the people that are always busy and don't have the time for walk-in applications. Technology has made things so much easy for people.
Awaiting approval for a loan
After you have applied for a short term loan, we will send you an approval email if we are happy with your documents.
Should we encounter any difficulties that result in us not being able to continue with the loan application, we will also notify you as the client about the outcome.
Cash is transferred to your bank account
Prior to the money being deposited into your bank account, the client needs to sign for the loan electronically.
Unless the client has signed and approved his offer, the money will not be sent to his bank account. The Terms and Conditions are usually stipulated on the contract agreement and they deem both parties to take responsibility for their roles in the bad credit loan process.
If everything is in order, money will be transferred in your account and you can use the money for your personal use.
Swoosh – Bad credit loan
Loan Type

Bad credit loans

Interest Rate

from 48%

Loan Amount

up to $5,000

Repayment

2 months to 24 months
Benefits of Swoosh
Quick loan payouts
Bad credit friendly loans
Apply for a loan online
Bad credit loan calculator
Swoosh - Our Bad credit loans are affordable
This is the criterion that needs to be met if a client wants a Swoosh Finance loan:
Be 18 years or older
Be an enduring Australian occupant
Must be working for at least 3 months
Own a car recorded in your name, with no money in arrears or burdens
What Swoosh can do for Australians with bad credit?
We will never isolate clients that have had a bad credit record in the past. We help them just like we would any regular customer. There is nothing wrong with a customer who has a bad credit history if they have changed their ways. What is important is the fact that they have learnt from their past and they will not repeat the same mistakes that left them in hot water. We can offer bad credit advances ranging from $2,100 to $5,000 for clients that qualify.
There is a criterion that needs to be met when applying for bad credit loans and if clients don't meet the criteria, we will have no choice but to decline their loan application offer. We often advise our clients as to how they can improve their record so that they can be legible for an advance next time. As disappointing as this may sound, we are only doing this because we don't want clients to be further indebted with loans they can't repay.
Blog articles and financial management
We have a blog on our website that clients whether old or new can access to find out about financial management. The articles that we post there have helped a lot of people who have felt that they were never going to have their finances in check. Today, they know how to budget and they know when they should borrow money and when they should not. With the economy becoming so expensive, clients should not put themselves in unnecessary debts that could have waited until payday. A payday loan should only be considered if it is an emergency and something that can't wait another day.
How can I check my loan application status?
You can check your blacklisted loan application status by contacting us directly and we will notify you on the progress of your loan. We accept any means of communication.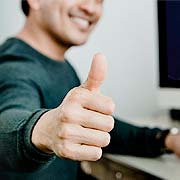 Swoosh is a trusted & reliable provider of bad credit loans
In our review, Swoosh adheres to the compliance criteria in accordance with the National Consumer Credit Protection Act 2009, where the granting the loan will not cause financial distress to the consumer.
Swoosh is a registered credit provider in Australia: ACL 387993
Customer Reviews & Testimonials
"
August 2018
Swoosh Finance ensured that I get a loan within a short turnaround time.
Albert J
— Melbourne —
October 2018
I am so happy my loan application was approved by Swoosh Finance. It has been quite a mission to get affordable loan offers.
Pearl L
— Canberra —
March 2019
Thanks to Swoosh Finance, I got my loan on the same day I applied for credit.
Jack S
— Cairns —
Swoosh Contact
Contact Number
E-Mail
Website
Physical Address
207 Currumburra Rd

Ashmore

QLD

4214

Australia
---
Postal Address
PO Box 256, QLD, Ashmore, Australia
Opening Hours
Monday

07:00 – 17:00

Tuesday

07:00 – 17:00

Wednesday

07:00 – 17:00

Thursday

07:00 – 17:00

Friday

07:00 – 17:00

Saturday

– Closed

Sunday

– Closed