Bad credit loans up to $5,000
Low-interest starting from 48%
Repayment up to 52 weeks
In-page navigation
---
Author Good 2 Go. Screenshot of Good 2 Go website.


[Accessed April 5, 2021]
Good 2 Go Loans - Financial help when you need it most
Although you have probably heard that line before, we are far from the ordinary. Good2Go Loans is an Australian lender that is always seeking to put the client first.
We are constantly seeking to find the best ways that will put customers in the comfort line of knowing that their financial difficulties are well taken care of. Furthermore, we have different long and short-term loan options that can help when a client in need of a financial push.
How good are Good2Go Loans?
Rated as one of the best, we have every reason to believe that we are a financial institution that is willing to go the extra mile. The different loan options we have made things easy for clients who either need help with a bad credit loan or any type of credit advance plan.
Where can you find us?
We are based in the Hawkesbury region of New South Wales. However, every operation we do is online.
This has helped a lot of clients who may not necessarily have the time to come inside the branch but may be in need of an emergency loan. On the other hand, if you are not too far from our offices, you can set up an appointment and we will be happy to assist.
We can help you achieve your financial goals
The fact that you have a bad credit record doesn't have to be the end of the world.
While other financial institutions make it seem it is near death, we have narrowed it down to some of life's problems. Clients are requested to fill in an online application form where they have to complete their personal details and we take it from there.
We have a number of advantages, these include:
We offer bad credit loans to people who have Centrelink benefits. As long as you meet the criteria, your loan application will be approved.
Our bad credit loans can be deposited into your bank account on the same day. Depending on the time you applied for the loan, you may get approved on the exact same day.
We don't sugarcoat any of our fees. Everything is included on the terms and conditions sheet and you will not have any problems paying back what is due to us if you follow all the details stipulated in the terms and conditions.
We don't charge a client who decides to pay out their personal or payday loans earlier. We do, however; charge the customers that decide to pay out later than the agreed payment date.
We always practice our responsible lending duties; we will never give you more than you can afford to pay back. We will always loan our clients enough money to pay whatever financial obligations they have.
Good 2 Go – Bad credit loan
Loan Type

Bad credit loans

Interest Rate

from 48%

Loan Amount

up to $5,000

Repayment

4 weeks to 52 weeks
Benefits of Good 2 Go
Fast loan applications
Get approved online
Low-interest rates
Flexible repayment terms
Bad credit loan calculator
Good 2 Go Loan - Fast convenient loans
Our online loan application process is not only strict but it is also fair.
It is fair in the sense that we will never discredit you from the amount that you deserve. Each loan is accessed per the information that is given to us, not per biased
Not-so-stressful paperwork
We know how our clients hate paperwork. We have made things slightly easy by making everything online. This way, you won't have a ton of paper to sign. All you have to do is to answer the questions that you are asked and submit everything electronically.
I'm self-employed. Can I apply for a Good to Go loan?
At Good2Go Loans, we welcome everybody who is looking for a bad credit loan. Self-employed people will be granted a loan if they meet all the criteria we have for our loan application process.
Can I apply for a loan outside of business hours?
Although we work according to certain business hours, clients are welcome to apply outside of their business hours and we will attend their loans application as soon as we open for business.
What happens if I can't make a repayment?
In as much as we want to ensure that we all have a smooth ride relationship, we know that in some instances, it will be rather difficult. Therefore, when you can't pay your loan on time, you have to notify us as soon as possible. A client will be liable for penalties for late payments.
Can I make extra repayments and maybe even pay out my loan earlier?
We welcome customers who want to fulfil their personal loan applications earlier than their required date. In fact, we take pride in such customers because this gives us the impression that you don't like being in debt.
Latest blogs and articles
We have a number of articles that are available for clients who want to have a read about financial management and how to keep their money skills in order. Further, we have a variety of guidelines and tips that will help customers shape up when it comes to their budget. The blogs and articles have helped a lot of customers who want to change how they spend money.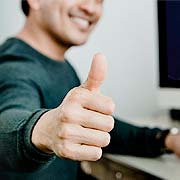 Good 2 Go is a trusted & reliable provider of bad credit loans
In our review, Good 2 Go adheres to the compliance criteria in accordance with the National Consumer Credit Protection Act 2009, where the granting the loan will not cause financial distress to the consumer.
Good 2 Go is a registered credit provider in Australia: ACL 439808
Customer Reviews & Testimonials
"
October 2018
Good 2 Go Loans will never give you a loan that is way above your monthly budget.
John B
— Perth —
December 2018
I would recommend Good 2 Go Loans to anybody that is looking for an affordable loan offer.
Peter J
— Adelaide —
May 2019
As long has Good 2 Go Loans still offers affordable credit plans, I will always come to them when in financial need.
Lucas K
— Cairns —
Good 2 Go Contact
Contact Number
E-Mail
Website
Physical Address
6/10-12 Wingate Rd

Mulgrave

NSW

2757

Australia
Opening Hours
Monday

09:00 – 18:00

Tuesday

09:00 – 18:00

Wednesday

09:00 – 18:00

Thursday

09:00 – 18:00

Friday

09:00 – 18:00

Saturday

– Closed

Sunday

– Closed