Bad credit loans up to $10,000
Low-interest starting from 20%
Repayment up to 36 months
In-page navigation
---
Author Jacaranda. Screenshot of Jacaranda website.


[Accessed April 5, 2021]
Jacaranda Loans - we will go out of our way to help you
Jacaranda Loans has always been a financial services provider that puts the client first. We have a number of experienced consultants who go out of their way to ensure that clients get the best deals with our services.
Although we aim to help everyone who comes looking for our services, it is not possible sometimes. This is because some clients have credit records that are too damaged for us to fix. In such situations, we also encourage our customers to go and fix their bad credit report and come back to apply for a personal loan.
We always encourage responsible lending
We wouldn't be doing our clients any justice if we didn't advise them in the best way we know. Seeing that we are specialists in our field, we have dealt with any financial situation you can think of and we normally know how a situation is going to play out even before it ends.
Therefore, we will never encourage clients to carry the weight of additional debts or take out bad credit loans while they are already in arrears with other obligations. We don't see our customers as people we are simply in business with. Instead, we see people who have confided in us with their financial issues so it is up to us to help them as opposed to making things harder for them.
Fast 5-minute loan application
Customers who want a loan with Jacaranda Finance can apply online and the online loan application takes roughly five minutes to complete.
The application consists of generic details that the client needs to fill in such as personal details, employment details and salary details.
The information you furnish is strictly confidential and we will never give your information to anyone.
In order for you to apply for a loan you need to meet the following requirements:
Clients need to be 18 years of age
Customers need to be Australian residents or permanent resident
Receive fixed income over the past 90 days (your Centrelink costs)
Have a direct contact number where we can reach you
When can I get another loan from Jacaranda?
It is possible to get another bad credit loan with Jacaranda Finance even if you have a loan with us. You can give us a call and we will explain everything to you.
Jacaranda – Bad credit loan
Loan Type

Bad credit loans

Interest Rate

20 – 48% p/a

Loan Amount

up to $10,000

Repayment

13 months to 36 months
Benefits of Jacaranda
Affordable vehicle finance options
Consolidate

your debt
Apply

for a personal loan online
Get a loan

even with a bad credit rating
Bad credit loan calculator
Jacaranda Loans - Let us help you with financial support
After you have applied for the quick loan, we need to verify whether the information that you have completed corresponds with the supporting documents that you need to furnish us with.
We then access your loan application
Being responsible lenders, we will never give our clients more than they can afford. We will always access your affordability and the other debts that you are committed to before we can determine the amount that we can borrow you.
We accept almost every Centrelink payments. Such examples include:
Old care allowances and disability pensions
Carer's payment
Family tax profit
Veteran's payment
Widow or widower's payment
Farm domestic payment
Do you do an employment check with my work?
Employment checks are normally done for first-time clients and we will never disclose your bad credit loan details with your employer. We simply just want to verify whether you work or not.
Do you conduct a credit check?
Credit Checks are a formality that we do at Jacaranda Finance. We will not reject your loan because of a few glitches we found in your past. We are more concerned about your current payment patterns as opposed to your previous ones.
What happens if I cannot make a repayment?
Clients need to notify us 24 hours prior to the scheduled date if they will not be able to make their long or short-term loan repayment. Failure to do that will give you a bad credit record.
What happens if a payment declines?
A dishonesty fee of $35 will be expected to be paid by a client if a payment declines.
What happens if I stop paying my loan back?
The Credit Bureau may have to take up your matter and you will have a bad credit record that will be kept for 5 years. The unfortunate part is that the bad credit rating remains in your profile even if you start paying your bills.
These are the following documents we need if a client wants to apply for Financial Hardship Assistance:
Parting documentation (if service closure has occurred)
Bank statement for the preceding/present month
Centrelink subsidy credentials (if related)
A financial plan
Proof of bills (telephone, services)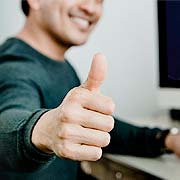 Jacaranda is a trusted & reliable provider of bad credit loans
In our review, Jacaranda adheres to the compliance criteria in accordance with the National Consumer Credit Protection Act 2009, where the granting the loan will not cause financial distress to the consumer.
Jacaranda is a registered credit provider in Australia: ACL 4221738
Customer Reviews & Testimonials
"
November 2018
Jacaranda Finance will always look at your budget and monthly expenses before they give you a loan.
Christopher A
— Cairns —
December 2018
Applying for a Jacaranda Finance loan was fast and effective. Within an hour, I already got feedback that my loan was approved.
Zoe J
— Brisbane —
March 2019
The interest rates that Jacaranda Finance has are quite ideal for an average economic household.
Jeremy W
— Perth —
Jacaranda Contact
Contact Number
E-Mail
Website
Opening Hours
Monday

08:00 – 18:00

Tuesday

08:00 – 18:00

Wednesday

08:00 – 18:00

Thursday

08:00 – 18:00

Friday

08:00 – 16:00

Saturday

08:00 – 12:00

Sunday

– Closed