Australian Lending Centre
Flexible loan options
Quick loan approval
Low-interest starting from 48%
In-page navigation
---
Author Australian Lending Centre. Screenshot of Australian Lending Centre website.


[Accessed April 5, 2021]
Australian Lending Centre - Creative financial solutions
The Australian Lending Centre (ALC) is the bridge between where you are, and where you want to be. As an alternative non-banking lender, we offer creative blacklisted loan solutions for anyone who hasn't qualified for financial help from traditional lending institutions.
With 25 solid years of commitment to Australians, we have perfected our wide range of loan products and services. We are here to assist you, so let's explore the solutions that can make a big difference in your life.
Products to tidy your financial life
Are you feeling like you're not in control? Just because you have bad credit in the form of multiple credit cards, store cards, personal loans, a car loan or two and maybe a burdensome home loan, doesn't mean there is no way forward. The accumulative cost of interest sometimes means you are paying off only a small portion of your actual debt across all these various accounts. We can help you tidy this all up and lift the debt weight off your shoulders. Bad credit loans and consolidation loans are some of our speciality services and we can easily include almost any existing debt, even your medical bills and tax bills!
Still feeling like your financial life is too untidy?
Are you still unsure even though we have told you we can help? Don't be embarrassed, how bad can it be? As we are an alternative non-banking lender, we need not follow all the strict red tape, making it feel impossible to get financial help. At ALC we offer consolidated loans for bad credit from only 2 or more accounts or credit cards, giving you one tidy loan to manage and repay.
Improve your financial position
Our bad credit loan products and services are available to all Australians seeking to improve their financial position. If you choose ALC and let us help you with your bad credit, we can ease some stress off your shoulders.
ALC may even include your home loan debt into a consolidated loan. Before deciding, we will also check if refinancing would be a better option for your home loan. If there is a way to make your financial life easier, we will find it.
How can we help plan your future?
Taking control of your current financial situation is part of you determining what your financial future will look like. We are here to assist you; you need to take the first steps.
It may sound complicated, but the consolidation of credit cards, store cards, personal loans and any other loans gives you the convenience of one loan to pay. Put in the small effort of making the changes.
Going forward, knowing exactly how much of your hard earned money to allocate each month to debt repayment makes handling your finances so much more bearable.
Short-term loan options
At ALC our short-term loans can also help your out of a tight spot if you have an emergency or need temporary financial relief. Our business loans can set you up on your new venture with working capital or be used to help grow your existing business. ALC can even help you plan your long-term future with a home loan or commercial loan. Over and above all these products, we still have more to add…
Australian Lending Centre – Bad credit loan
Loan Type

Bad credit loans

Interest Rate

from 48%
Benefits of Australian Lending Centre
Easy online loan applications
Get

fast approval

on bad credit loans
Reliable

bad credit loans
Bad credit loan calculator
Australian Lending Center - we can help you manage your financial future
We also want to give you assistance in managing your financial future, by sharing our expertise and practised advice.
We will guide you with real-life practical financial plans that are easy to follow and understand. An important part of your life is rebuilding or maintaining a good credit history, which will ensure you have a lower credit risk profile, exposing you to more lending and investment opportunities.
Breaking out of the mould
As a non-banking alternative, we can also offer self-employed or temporary workers and earners a product that no bank is ever likely to offer you. Do the mounds of paperwork and strict requirements make you feel like you can't even start the process of financial help? If that is the case, you need to investigate our low doc loan options.
A low doc loan option is exactly that! We can offer you a few different low doc loan options; ranging from business loans, car loans, home loans, personal loans, or even an investment loan. You will only need to provide us with an income declaration, no other documents.
What should you do next?
Connecting with us at ALC couldn't be easier as we offer you a free online, no-obligation bad credit loan enquiry, which can take just 15 seconds. Quick and easy processes allow for quick and easy results. Your application with ALC will also have no impact on your credit file.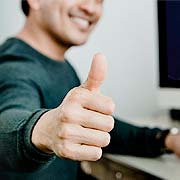 Australian Lending Centre is a trusted & reliable provider of bad credit loans
In our review, Australian Lending Centre adheres to the compliance criteria in accordance with the National Consumer Credit Protection Act 2009, where the granting the loan will not cause financial distress to the consumer.
Australian Lending Centre is a registered credit provider in Australia: ACL 389119
Customer Reviews & Testimonials
"
September 2018
It was through Australian Lending Centre that I got a loan offer that best suited my budget.
Sophia J
— Melbourne —
November 2018
If you looking for an affordable credit offer, Australian Lending Centre is your best shot at finding a loan that's worth a bargain.
Olivier T
— Brisbane —
May 2019
I am a happy customer today due to the low interest rates that I am paying at Australian Lending Centre.
Emily M
— Cairns —
Australian Lending Centre Contact
Contact Number
E-Mail
Website
Physical Address
2 / 608 Liverpool Rd

Strathfield South

NSW

2136

Australia
---
Postal Address
PO Box 1078, Burwood North, New South Wales, 2134, Australia
Opening Hours
Monday

08:30 – 17:30

Tuesday

08:30 – 17:30

Wednesday

08:30 – 17:30

Thursday

08:30 – 17:30

Friday

08:30 – 17:30

Saturday

– Closed

Sunday

– Closed