Quick loans up to $15,000
Low-interest up to 29.99%
Repayment up to 24 months
In-page navigation
---
Author Oz Money. Screenshot of Oz Money website.


[Accessed April 6, 2021]
Oz Money - Fast & simple loans
Oz Money is the answer that you are looking for when you need a small emergency loan of up to $15,000. Choose how much you want to borrow and for how long you and we will let you know how much your weekly payments will be.
Our approach to lending is to keep the process as simple and straightforward as possible while bringing you the best deal. To make this a reality we have simplifies the application process so that you can apply online via our website in as little as 5 minutes.
Get your cash the same day
Everything can be done online so that we illuminate all that pesky paperwork, you can sign the agreement online to save even more time. If your loan application is approved we will transfer the money directly into your account on the very same day. If you need money to pay for an unforeseen expense or you need to pay for car repairs, doctors' bills or if you need to pay for your child's school camp or for any reason you need some quick cash then we are the solution that you are looking for.
Quick review process
Once you have applied for one of our quick loans online, we will do a few checks to make sure that you can comfortably afford the loan. We will let you know the outcome of your loan application within an hour so there is no need for you to sit around for hours on end wondering about the fate of your application and whether or not it will be approved.
So whether you are moving to a new home and need to pay for all the expenses that that involves, need some extra cash because you are planning to travel or go on holiday, need to pay for repairs on your car or bike or you just want some extra cash to spoil yourself or the one you love. We have the payday loan solution that you have been searching for.
Borrow between $500 to as much as $15,000
Our quick loans allow you to borrow between $500 to as much as $15,000 with repayment terms from 3 months to as long as 24 months to pay back the loan.
All you have to do is use our online calculator to choose how much you would like to borrow and how long you need to pay back the money. The calculator when then let you know what the weekly repayments will be. Slide the sliders until you are happy with the terms and then click the apply button.
What is a quick cash loan?
A quick cash loan refers to a loan that is an unsecured personal loan. The main advantage of this type of loan is that it is very simple to apply for and have your loan application approved. Once the loan has been approved the money will be deposited into your bank account very quickly.
The entire process can take as little as an hour to complete giving you access to the money you need when you need it. Quick cash loans range up to $15,000 with easy repayment terms of up to 24 months. These quick loans are perfect for when you need cash quickly.
Some examples of when a quick cash loan will come in handy include:
Paying for discounted airline tickets that have a one day only special offer
Putting a down payment on something so that you don't miss out on an amazing time-sensitive deal
Paying your rental deposit so you don't miss out on getting your dream home
Paying bills for a medical emergency
Getting a short term loan for a one day only sale that you can't miss out on
Oz Money – Quick loan
Loan Type

Quick loans

Interest Rate

29.99%

Loan Amount

up to $15,000

Repayment

3 months to 24 months
Benefits of Oz Money
Choose your loan amount and repayment terms
Apply

online within 5 minutes
Flexible

short-term loans online
Convenient

repayment terms up to 36 months
Oz Money - we use technology to get you a loan faster
Our system uses the latest technology to process your application faster and to get the cash into your bank account as quickly as possible.
The online loan application form is very easy to complete and should only take a few minutes of your time. The latest technology makes sure that your personal information remains safe and secure.
To ensure that your banking information remains protected we use bankstatements.com.au that allows you to link your bank statement directly to the website. This allows us to verify your personal details and saves you time and effort.
To apply for a quick cash loan you will need to meet certain criteria this includes:
You must be over the age of 18 to apply
You will need to send us a copy for your bank statements showing transactions for the past 90 days. You can use bankstatements.com.au to link your bank statement for added convenience
You need to be an Australian citizen and live in Australia
You need to have an active bank account that the fast loan can be paid into
In some cases, we may require you to provide pay slips to prove your employment status
Can I apply if I receive Centrelink benefits?
We pride ourselves in being a responsible lender so unfortunately at this time those receiving Centrelink benefits may not apply.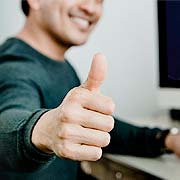 Oz Money is a trusted & reliable provider of quick loans
In our review, Oz Money adheres to the compliance criteria in accordance with the National Consumer Credit Protection Act 2009, where the granting the loan will not cause financial distress to the consumer.
Oz Money is a registered credit provider in Australia: ACL 442218
Customer Reviews & Testimonials
"
With the help of Oz I was able to get the perfect loan for my situation. They are a lovely comparison broker and helped me save myself a lot of time and money that could be put to better use.
Michael M
— Melbourne —
Since Oz Money is a comparison site they know their loans and lenders inside out. This means that you can get the finance that you need faster and without the hassle.
Jessica W
— Adelaide —
Even though I have a less than desirable credit score, Oz Money was still able to help me. Do not allow poor credit to deter you from getting the finance that you need!
Peter W
— Brisbane —
Oz Money Contact
Contact Number
E-Mail
Website
Opening Hours
Monday

08:00 – 19:00

Tuesday

08:00 – 19:00

Wednesday

08:00 – 19:00

Thursday

08:00 – 19:00

Friday

08:00 – 19:00

Saturday

09:00 – 15:00

Sunday

09:00 – 15:00