Quick loans up to $5,000
Low-interest starting from 4.8%
Repayment up to 24 months
In-page navigation
---
Author Nifty. Screenshot of Nifty website.


[Accessed April 6, 2021]
Nifty – Quick affordable loans
When it comes to fighting those sour lemons life tends to throw your way every now and then, Nifty personal loans are on your side.
We may well be a money lender, but we take a somewhat different attitude to get our customers the money they need.
We offer quick, affordable, short-term, bad credit, unsecured personal and cash loans, we're here to make absolutely sure that our customers don't need to run around trying to make appointments and take time off work as you would experience with a traditional lender.
We promise speedy loans
Our systems are nifty enough to distinguish that your credit history is in the past, we would rather observe how you currently manage your finances and what your affordability is.
We promise a speedy delivery when you need to borrow cash because we get that you need the cash with a dash of speed. We are a salt of the earth sort of company, this means that we help where we can and we will let you know in no time at all. How great is that?
The Nifty mission and how it works
We entitle all Australians that are in distress and are looking for a quick loan the ability to apply whenever, wherever.
Each person has a unique situation and bearing that in mind, our application process is fast, we are transparent when it comes to fees and charged and we provide the best possible service. Why wait? Apply today!
Loans between $300 and $4,600
The maximum fee charges are 20% establishment fee and a 4% monthly fee, within the current legislation lender we the lender do not charge an annual monthly interest fee on our small amount credit contracts, known as an Annual Percentage Rate or APR%
Should you be in need of a payday loan, log onto our web and search for the application form, fill in your details it takes all of 4 minutes, just so you know we are 100% online. You will more than likely receive your answer within 60 minutes during normal business hours, so don't forget to check your emails.
The waiting period for funds
Once your application has been approved and your bank plays nice, the funds should be in your account overnight or at the latest at the close of business when accepted. It's as easy and as quick as that.
Looking for a loan? You can apply with us if:
You definitely need to be 18 years of age or older, be an Aussie Citizen or be a permanent resident, be employed with a regular income and your salary is paid into your personal bank account for a period of at least 3 months, you have an active mobile number and an email address.
Why choose nifty personal loans?
You are able to choose a fast loan between $300 and a cool $4,600, it doesn't really matter which one you choose we will be able to assist in any way that we can, there's a Nifty loan for everyone.
Nifty – Quick loan
Loan Type

Quick loans

Interest Rate

4.8 – 21.24% p/a

Loan Amount

up to $5,000

Repayment

9 months to 24 months
Benefits of Nifty
Secured loan options
Easily

apply online
Get your loan on the

same day
Get an

unsecured loan

up to $5,000
Nifty Loans are fast & reliable loans
A bad credit rating doesn't mean it's the end of the road for you, even though we do, do a credit check, we look at how you are managing your current finances in other words how much you earn and what your expenses are.
Trusted by 1000s of Aussies
Why not apply for a loan with us and see what all the Aussies are talking about, people put their trust in Nifty Personal Loans; we have assisted thousands of satisfied customers.
Convenience at its best
You don't need to bore yourself with all the paperwork or stand in queues, all you need to do is jump online complete your application form and have your answer in a flash, Nifty values your time, that's why that palaver out in order for you to have more time to yourself, with our simple application process and for you to assess your short-term loan asap and receive your answer in less than an hour.
If you need to have access to money chop-chop, you have come to the right place. We have cut out all the mumbo jumbo to make sure that you get that emergency loan, bond loan or, quite frankly any loan as fast as possible. Our online loans truly are fast and easy. No matter what your need is you could get the cash for whatever reason you need it, have a weekend away, pay that Dr's bill, renovate that room, the cash is there for you to use as you wish, if you are getting an income from Centrelink or you're employed, you are most welcome at all times.
We do need to ask why you need the loan, so give us as much information as you possibly can in order for us to assess your loan and get you back on the road in no time at all.
Well verify your expenses by taking a quick look at your bank statement, it cuts out all the hassles and it is safe and secure. We are all about convenience and speediness.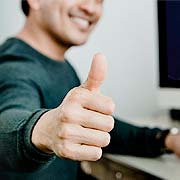 Nifty is a trusted & reliable provider of quick loans
In our review, Nifty adheres to the compliance criteria in accordance with the National Consumer Credit Protection Act 2009, where the granting the loan will not cause financial distress to the consumer.
Nifty is a registered credit provider in Australia: ACL 514 260
Customer Reviews & Testimonials
"
If you are in need of some quick cash look no further than Nifty. Their personal loans offer you a great deal and arrive exactly when you need them to at an affordable rate and repayment term.
Michael
— Perth —
Even though I was rejected for credit in the past, I was able to get the loan I needed from Nifty. They do believe in the importance of second chances and were there to help me achieve a better f...
Sandra
— Brisbane —
Nifty offers a variety of loan packages including both secured and unsecured options. This was very useful to me since I am not a homeowner and was thus pleasantly surprised that I could obtain a...
Betty T
— Canberra —
With a fast online application that only takes a few minutes, you can begin your journey to a better financial future in a jiffy. Gone are the days of standing in time-consuming bank queues. Orga...
Terry R
— Adelaide —
Nifty Contact
Contact Number
E-Mail
Website
Physical Address
14 Douglas Street

Milton

QLD

4064

Australia
---
Postal Address
14 Douglas Street, Milton, 4064, Australia
Opening Hours
Monday

08:00 – 17:00

Tuesday

08:00 – 17:00

Wednesday

08:00 – 17:00

Thursday

08:00 – 17:00

Friday

08:00 – 16:00

Saturday

– Closed

Sunday

– Closed