Personal loans up to $30,000
Low-interest starting from 12%
Repayment up to 7 years
In-page navigation
---
Author Rapid Loans. Screenshot of Rapid Loans website.


[Accessed March 25, 2021]
Rapid Loans – Australia's fastest loan service
Rapid Loans is an Australian financial services provider that seeks to assist clients that are looking for a loan.
Emergencies happen when we least it and the last thing you need to be stressing about is whether you have enough money or not to handle the challenge that you are faced with. We aim to bring a sense of relief for our customers are always a loan application away from helping them.
Loans for a client with bad credit
Bad creditors are people that were not handling their debts properly and as a result, have landed in the wrong books of the law. We are a fair credit advance provider that believes in second chances. Having said that, we welcome clients with a bad credit record and we are willing to offer bad credit loans. This is to say we will do our processes and if a client meets the criteria, we will start processing the loan. Regardless of having a bad credit history, we will give you a clean slate at Rapid Loans.
We believe in second chances
However, we must mention that not all bad creditors will be given the green light. If no efforts have been made by the client to cut costs and try to clear their name by being financially responsible, we may not give that specific client a personal loan. In as much as we seek to make a formidable relationship with our customers, they have to be willing to meet us halfway by doing their bit and keeping their end of the bargain as well.
Convenient online loan application
The personal loan application is no different than the ordinary loans that most clients are aware of.
Customers are still required to follow the same processes as they would when applying for any other loan. Complete the online application form and send it to us.
Verification and assessment process
After you have applied for the quick loan, we then need to do a verification process of the online application you sent to us as well as the supporting documents you going to send to us.
Cash in the bank
Should we require more information from a client, our friendly advisors will give you a call. If everything seems in the clear, we will require you to sign the terms and conditions as well as the contractual agreement, the money will be sent to your bank account. Failure to sign the contract will delay the process of receiving the short-term loan.
Personal loan calculator
The loan calculator that we have ranged from a different variety of credit advance plans. There are loans that are payable after 24 months and 36 months. Due to the fact that the payment periods are not the same, the interest charged will also not be the same. Therefore, by using a loan calculator before you apply for a loan, you will have an estimated picture of how much you can get and how much money you would be paying overtime.
Rapid Loans – Personal loan
Loan Type

Personal loans

Interest Rate

12 – 36% p/a

Loan Amount

up to $30,000

Repayment

6 months to 7 years
Benefits of Rapid Loans
Apply online and get approved fast
Debt consolidation loans to

become debt-free
Hassle-free

bad credit loans
Rapid Loans - Personal loans at your finger tips
There are a number of lenders who are not only concerned about having a bad credit history.
Having a job, constant income and assets are some of the other things business take into consideration.
What requirements do I need to qualify for a personal loan at Rapid Loans?
The client needs to be above the age of 18 years old
The client needs to be an Australian or permanent resident
The client needs to have a good credit record
Can I make extra payments on my personal loan?
The client can make extra payments on his personal loan if he wants to finish his advance earlier. In fact, he will not incur any penalties for doing so. When he does, it will give us the indication that he is serious about fulfilling his financial obligations. The sooner he pays his loan, the better his records will be for the next time he intends on applying for another loan.
How do I pay for my personal loan?
The easiest payment method is direct deposit. When the money is directly taken when you get paid, you don't have to worry about going to wait on long queues to pay your loan. We will normally remind you the day before your payment is scheduled to go through.
Accepting the terms and conditions
The client has to accept the terms and conditions of the personal loan before he is granted the loan. It is very important that the customer reads the terms and conditions before signing the agreement. Many customers make the mistake of not reading the fine print because they are in a hurry to get a payday loan or have an emergency to deal with. However, when you read the terms and conditions, you will have a better understanding of what is expected of your as the person asking for the loan and what is expected from the bank as the financial provider.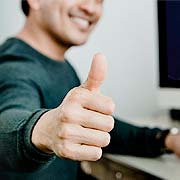 Rapid Loans is a trusted & reliable provider of personal loans
In our review, Rapid Loans adheres to the compliance criteria in accordance with the National Consumer Credit Protection Act 2009, where the granting the loan will not cause financial distress to the consumer.
Rapid Loans is a registered credit provider in Australia: ACL 392965
Customer Reviews & Testimonials
"
I have had nothing but a wonderful experience so far with Rapid Loans - the personal loan I was able to secure with them was tailored to my needs and pay cycle.
Ethan P
— Canberra —
Rapid Loans' website has been amazing. I dislike face-to-face interaction so being able to complete the entire application process was a bonus for me on top of the amazingly low-interest rate the...
Mason T
— Perth —
Probably my favourite thing about rapid loans is that I have been a client of theirs for years and not once has my information been sold to other organisations. My privacy is very important to me...
Leigh H
— Darwin —
For a really straight forward personal loan, I can highly recommend Rapid Loans. They have an easy application and their fees don't break the bank again. Very good lender!
Lucas W
— Brisbane —
Rapid Loans Contact
Contact Number
E-Mail
Website
Physical Address
1924 Gold Coast Highway

Miami

QLD

4220

Australia
---
Postal Address
Rapid Loans Pty Ltd Privacy Officer PO Box 429, QLD, 4220, Australia