Payday loans up to $2,000
Competitive terms
Repayment up to 12 months
In-page navigation
---
Author Speckle. Screenshot of Speckle website.


[Accessed April 6, 2021]
Speckle - A trusted credit provider
It is very rare that you will find a lender that is not really concerned about getting interests from clients, but it is rather concerned about helping them get through a difficult time.
Criteria
In order to qualify for a short term loan at Speckle, clients have to be:
Australian citizens or permanent citizens in Australia: This is because we want to ensure that we are dealing with people that are staying within the borders are easily traceable.
Over the age of 18: Anybody who is younger is considered a child and is in no mind to be thinking about paying back loans
Must have an active Australian working number or email address: This makes it easier for us to contact you
Must receive a minimum gross revenue of $30,000 per annum, which is not inclusive of government benefits
Not borrow for more than 90 days
Assessment
After you have supplied us with all relevant documentation, we will then assess your payday loan application and let you know of the outcome.
Payday loans up to $2,000
Speckle is owned by Good Shepard Microfinance and National Australia Bank (NAB). The partnership works perfectly because both institutions want to give clients more of everything, including affordable payday loans, while they receive little to nothing in return.
Clients have to undergo an online application that consists of the following information:
Automated proof of identification particulars such as Medicare card, Driver's license or Passport
At most 90 days of bank statements. You can source these by electronic means or physically and you'll find directives on how to source these in the application form
All subsidiary official papers supplied must be in your individual name. We do not work with commercial or corporate
Government benefits
There has to be a certain amount of money a client receives from the government in order to be considered for a Speckle quick loan. If you get half of your money from the administration, you will not qualify for a loan with our services. There has to be an additional source of income that a client receives apart from Centrelink for us to consider a loan application that is coming from such a client.
Speckle – Payday loan
Loan Type

Payday loans

Loan Amount

up to $2,000

Repayment

3 months to 12 months
Benefits of Speckle
Choose between loan options
Get competitive rates
Flexible loan terms
Speckle - with us you get low interest fees on your payday loan
Before we can deposit the money into your account, the client has to adhere and sign all the terms and conditions attached to your application.
After this has been done, the money will be in your account in two business days.
Loan amount
We offer our clients' payday loans ranging from $200 - $2000 payable in three months to a year. By using a loan calculator, you will be able to get an idea of how much you would pay and for how long.
Comparison
Good Shepard Microfinance has one of the lowest loan fees. There will be no hidden costs incurred and everything is stated in black and white. People who have emergency loans with us save about 50% on interests compared to what other credit advance companies are charging.
Speckle loan disapprovals
As much as we don't force our clients to tell us why they need the money for, we don't support customers who take a loan to use it for:
Gambling
Debt consolidation
Refinancing
Business purposes
Bankruptcy
We don't offer blacklisted loans to people that are bankrupt.
Self-funded retiree
In order to qualify for a loan at Speckle, a retiree has to ensure that they meet the minimal requirements.
Bad credit history
Although we would like to help every client with a financial crisis, a bad credit history may block your chances of getting a loan. However, we will assess the severity of your bad credit history before we make a final conclusion.
Completing the loan application
The clients that encounter problem completing their online loan applications can leave us an email at [email protected] and we will respond to their queries as soon as possible.
Loan purpose
There is a list of reasons as to why you need a loan on our application process. Should you find that your reason is not included, please select "Other".
Cooling off period
We have what we call a "cool off period" where the client can decide to change their mind about the loan and accepting the terms and conditions without being held liable.
Early payment
There will be no fees incurred for paying off your loan earlier than the agreed date.
Increase loans
We don't allow clients to increase the amount on a loan that is already existing and active.
Missed payments
Contact us as soon as possible if you encounter problems with paying off your short-term loan on time.
Default
Having a default on your file means you haven't made any means of paying back your loan in 60 days. The last thing you need is having a defaulted profile. Ensure that you speak to us as soon as you foresee a problem.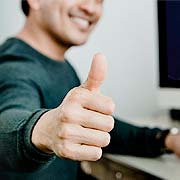 Speckle is a trusted & reliable provider of payday loans
In our review, Speckle adheres to the compliance criteria in accordance with the National Consumer Credit Protection Act 2009, where the granting the loan will not cause financial distress to the consumer.
Speckle is a registered credit provider in Australia: ACL 522379
Customer Reviews & Testimonials
"
I couldn't have asked for a better deal when I got my loan from Speckle.
Michael S
— Perth —
I was in a bit of a tight spot when it came to cash at the end of the month to fix my car and with the help of Speckle I had my cash in two days and my car fixed.
John M
— Brisbane —
Speckle Contact
Contact Number
E-Mail
Website