Payday loans up to $4,600
Low-interest starting from 48%
Repayment up to 104 weeks
In-page navigation
---
Author Flexi Plus Finance. Screenshot of Flexi Plus Finance website.


[Accessed April 6, 2021]
Flexi Plus Finance - We have affordable loan options
Knowing how frustrated you must be as a client, we will not waste any of your time. In fact, Flexi Plus Finance ensures that it gives a fast and easy online loan application process.
All we require is the right documents and if everything is in order, the money will be deposited straight into your account.
Affordable rates
For many clients, the problem is not finding the right lender per se; it is whether or not they will be able to afford the rates they offer. At Flexi Plus Finance, we have affordable rates for every client's salary. This way, we have given you one less thing to worry about.
Transparent contracts
The contracts we issue our clients are clear and without flaw. Everything is simplified to make the client understand the terms and conditions thoroughly. There are no hidden fees and nothing is a surprise with our payday loans. Everything is straightforward.
Payday loans between $300 and $4600
The online payday loan application is straightforward and quick. Clients take several minutes to complete the online application.
With loans from $300 – $4600, we guarantee our clients will be able to deal with that unforeseen emergency in no time.
Get approved
After your short-term loan application has reached us, we will access everything you have written down and verified it with the supporting documents you have submitted.
If everything is in sync, you will then have to either electronically sign your agreement or send it to us via fax or in store.
Get cash
After all, the admin has been completed and out of the way, the money will be deposited into your account within 24 hours.
Flexi Plus Finance – Payday loan
Loan Type

Payday loans

Interest Rate

from 48%

Loan Amount

up to $4,600

Repayment

3 weeks to 104 weeks
Benefits of Flexi Plus Finance
Quick loan applications
Low-interest rates
Affordable loan options
Flexi Plus Finance - The best deals on payday loans
Clients can decide to have a direct debit plan where we as Flexi Plus Finance and the client will decide on a date suitable for the customer to have their money debited.
Documents needed
We require the following documentation for a Flexi Plus Finance personal loan:
Drivers Licence, 18+ card, Passport, Medicare card, Pension card, ATM card, Birth certificate
Proof of Income
Entrepreneur: Up-to-date Financials
Employed: Paycheques or letter from employer
Centrelink beneficiaries: Recent Income Statement
Bank Statements presenting current address, Account No & Name displaying transactions for the previous 90 days to date
Proof of Residence
Home Proprietor: Copy of rates notice or mortgage statement, including a phone, power, gas or other bills
Rent out: Copy of lease, rent receipt or rental statement, including a phone, power, gas or other bills
Lodging: A letter from the recent owner or occupant, including a Rates notice, lease, rent receipt, rental statement, phone, power, gas or other bills (in the occupant/landlord's name)
Centrelink recipients: Address Summary Statement
Bad credit
Although we don't stop our clients that may have had a bad credit history of applying, there is a criterion that needs to be followed to see whether they qualify for our bad credit loan options or not.
Early repayment
Clients are more than welcome to repay their loan earlier than the payment. They will not incur any fees.
Missed payment
Should you miss your loan repayment date, you will incur penalty fees which may then increase your loan amount. To be on the safe side, rather don't apply for a payday loan if you know you will have difficulty paying it. The last thing you need is to have a bad credit history due to a loan that could have been avoided.
Updated information
We require the latest information regarding our clients and their credentials. If by any chance, they have changed certain details like their banking details or address, they need to notify us as soon as possible to avoid working with old information.
Responsible lender
Regardless of the maximum loan amount that we offer our clients, we also ensure that we borrow our customers the exact amount that they need should they require a loan application with us. This way, they will be able to pay us back on time without feeling pressured into thinking that the loan is too much.
Complaints
We have an open door policy for clients that may have encountered any issues with our services or consultants. We are open to criticism and are always seeking better ways of engaging with our customers and ensuring that their needs are met at all times.
Additional loan
Clients are more than welcome to apply for another emergency loan while they are already in a financial agreement with Flexi Plus Finance.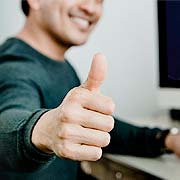 Flexi Plus Finance is a trusted & reliable provider of payday loans
In our review, Flexi Plus Finance adheres to the compliance criteria in accordance with the National Consumer Credit Protection Act 2009, where the granting the loan will not cause financial distress to the consumer.
Flexi Plus Finance is a registered credit provider in Australia: ACL 427979
Customer Reviews & Testimonials
"
I got really great advice and help when I applied for my loan. The service was really great and couldn't have asked for better.
Sean M
— Perth —
I found the company when looking for a loan and they have really gone above and beyond i recommend them to anyone looking for a loan.
Peter B
— Sydney —
I recommend them they have really great service and your loan is given to you really quickly once you have applied.
Joe A
— Brisbane —
Flexi Plus Finance Contact
Contact Number
E-Mail
Website
Physical Address
340 Ross River Rd

Aitkenvale

QLD

4814

Australia
Opening Hours
Monday

09:00 – 17:00

Tuesday

09:00 – 17:00

Wednesday

09:00 – 17:00

Thursday

09:00 – 17:00

Friday

09:00 – 17:00

Saturday

– Closed

Sunday

– Closed