Payday loans up to $800
Low-interest starting from 48%
Repayment up to 32 days
In-page navigation
---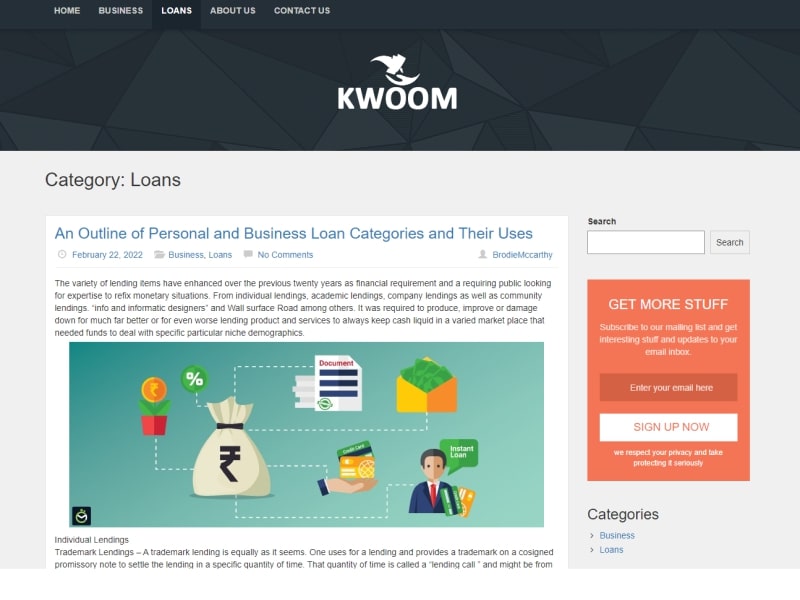 Author Kwoom. Screenshot of Kwoom website.


[Accessed April 6, 2021]
Kwoom - The best payday loan option
Kwoom is an online credit advance lender. We are not interested in giving clients' money with the exchange of earning bigger interests, we are more concerned about helping our customers during a difficult time.
We aim to give our clients peace of mind during a time where they probably don't even know how they going to survive till their next payday.
Fully online
Being a fully online lender, we aim to make the personal loan application process fast, convenient and of great service. It is also a great benefit for people who don't have time to go to the branch and make the loan manually. Therefore, with everything being electronic, it is a lot faster and you as the customer will have the money in no time.
Regular incomes and good credit history
Kwoom is a financial services provider that only lends money to clients who have a regular income and have a good credit record.
Although this may seem a bit biased for other customers, these are our rules and procedures. The last thing we want is having our clients that pay their payday loans to pay for the repercussions of the customers that don't fulfil their financial obligations.
Further to that, people with a bad credit are not bad people, everyone has faced a difficult time in their financial life. We just prefer working with people who have a positive credit record instead. This minimizes us doing the bad work – the one that requires us to involve credit bureaus and extensive court cases of employees failing to pay their debts.
Quick 5-minute loan application
Clients are required to fill in an online loan application that takes less than 5 minutes to complete. In this form, they will be asked personal details such as credentials, place of employment and salary dates.
After accessing your payday loan application, we will then send you an approval message by email and SMS.
The money will be deposited into your bank account by the end of the business.
Eligibility
In order to apply for a loan at Kwoom you must:
Be over the age of 18 years
Be employed or self-employed with an excess of over $500 excluding Centrelink benefits
Have an active bank account
Credit checks
Credit checks normally scare clients but this shouldn't be the case.
The only reason we do credit checks is so we can determine if the customer in question will be able to pay for the short-term loan.
Should we decide to not proceed with your loan application, we will give you all the necessary reason as to how we came about such a decision.
However, nothing stops you from going to correct the slight glitches identified and trying to apply with us again in future.
Kwoom – Payday loan
Loan Type

Payday loans

Interest Rate

from 48%

Loan Amount

up to $800

Repayment

16 days to 32 days
Benefits of Kwoom
Get the best loan rates
Affordable payday loans
Flexible repayment periods
Kwoom - we beat any rate
Unless a client wants to pay back the loan earlier than the agreed date, they have a maximum of 60 days to repay back the loan.
Insufficient funds
Clients will incur a dishonest fee of $30 in the event of funds being unavailable on the day of payment.
A loan extension
Due to unforeseen circumstances, clients may request their emergency loan to be extended. Being the considerate people that we are, we will allow customers for such a request on a special condition. The condition may be beyond the customer's control. However, this is not to say that we will always be agreeing to a frequent loan extension. This is why we always tell our clients to be certain that they will be able to pay the loan they are applying for.
Applying for another loan
Depending on the manner in which you repay for your fast loan, you might be eligible to apply for another one after a day or two of settling the previous one. There is generally not much time that you have to wait. All we require is confirmation that you have settled the old one and you are good to go!
A default fee
Although we try our best to sympathize with our clients, we are trying to run a successful business after all. That said, there is only so much "second chances" we can give. Clients incur an amount of $5 per day for an account that is in arrears. Therefore, the longer you take the account, the more arrears you have to pay.
Kwoom blog
We have a variety of articles in our blog section. These articles are strictly financed related and by the time you finish reading a certain segment, you will know how to handle your money better.
We beat any rate
Since we are so sure that we have affordable payday loan rates, we also encourage our clients to find other lenders and if their rates are lower than ours, we will beat it! We have remained one of the lowest lenders in Australia and we don't think any other financial services provider will take our prestigious place.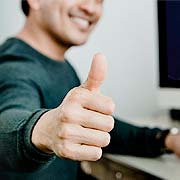 Kwoom is a trusted & reliable provider of payday loans
In our review, Kwoom adheres to the compliance criteria in accordance with the National Consumer Credit Protection Act 2009, where the granting the loan will not cause financial distress to the consumer.
Kwoom is a registered credit provider in Australia: ACL 412952
Customer Reviews & Testimonials
"
I am so grateful to my app on my phone it's super cool and I can get a loan whenever I need one that is a great feeling.
Christine M
— Perth —
Thank you for the great service that I have received from the company and its super cheap and that has made me even happier I recommend them.
James M
— Brisbane —
I got my loan and it was the first time I had ever applied I am super amped to use the company again in the future.
Mel C
— Sydney —
Kwoom Contact
Contact Number
E-Mail
Website
Physical Address
Suite 4 / 9 Warner St Malvern

VIC

3144

Australia