Payday loans up to $500
Low-interest starting from 48%
Repayment up to 30 days
In-page navigation
---
Author CashToday. Screenshot of CashToday website.


[Accessed April 12, 2018]
Cash Today - Fast and convenient loans
Cash Today has been operating since 2006. For over a period of 10 years, we have been maintaining the mandate we started: getting fast and convenient loans.
We are a credit service provider that ensures that our clients remain happy at all costs when they choose to take out an emergency loan with us. The days that are approaching your payday are often the hardest to get through. Apart from all the debts you are thinking of repaying, money keeps getting tighter and tighter. Well, we have a way of giving you a slight financial lift and ultimately making you look forward to payday.
Self-employed clients welcome!
We are people who understand the importance of generating an income. So much so that we don't pick and choose the people we help. We are a credit provider that helps anybody who has a solid job. All we require from self-employed clients is for them to show us their three months' bank statement. This way, we will be able to validate the consistency and accurateness of their employment.
Payday loan
The payday loan is the type of credit advance CashToday offers. Since it is called a payday loan, this just means that we will deduct the money directly from your bank account on your payday. It is for this reason why it is important that you stipulate the correction pay date to avoid finding that the client has insufficient funds on their account or being double debited. Another benefit of being debited is just another way of reducing the number of debts a client has.
Fast loan turnaround times
You have to undergo an online process of applying for the loan via our website. After all the nitty-gritty, you will then read and accept our agreements.
It is very important that clients actually read the personal loan agreements as opposed to just accepting them. Basically, you have to know what you are getting yourself into. Clients are advised to wait for a text message or keep checking their emails to hear the outcome of their loan.
Loan turnaround times
Depending on the time you applied for your loan, the money will appear on your bank account either on the day you applied for your credit account or the next business day. Applying during the weekend will take a longer duration. Therefore, if you are in a hurry to make use of the money you are borrowing, make sure you are loaning it during business days.
Requirements for a loan
The required documents are usually nothing out of the ordinary. We normally just want documentation stating your financial backgrounds such as bank statements and something that would verify that you have a stable job.
Should there be additional documents needed for one of our payday loans, we will make the client aware. When the documentation is requested, please send whatever is needed right away, this speeds up the application process.
CashToday – Payday loan
Loan Type

Payday loans

Interest Rate

from 48%

Loan Amount

up to $500

Repayment

7 days to 30 days
Benefits of CashToday
Our interest rates are competitive
Get the

best loan deals
Apply online

and get a payday loan fast
Cash today - Fast payday loans
People will always have money problems, but as a credit provider, we have to ensure that we are working according to the set rules and procedures.
Deviating from the set protocol will only make it more difficult to get back our loan
Loan repayment
The same method of a direct deposit will be used to pay back the payday loan. A direct deposit of the balance will be deducted from the client's account on the agreed upon date.
Non-payment
Should you be in a possible that makes you unable to repay back the loan, you need to let us know as soon as possible and we will have to make other arrangements for ensuring that our financial obligations are met.
Code of practice
At Cash Today, we are in no position to be making favours on behalf of clients. Having said that, a credit advance will only be deemed successful if we are confident that the client, we are lending the money to be financially capable to repay back the loan.
Should we have any hesitation, we will, unfortunately, have to decline the application based on the assessment that will be undertaken before the outcome of the loan is granted or not. On the other hand, we would be shooting ourselves in the foot if we still went ahead and borrowed money to a client that showed clear indications on the documents received that they would have difficulty pay us back.
This is not only a non-compliance as far as the law is concerned, but it is also morally wrong. Seeing that the client is in a financial crisis doesn't give the credit provider any reason to justify why they went ahead and processed the bad credit loan.
Verification of information
Accuracy and authenticity of information play a big role as far as loan approval or declination is concerned. We don't have much to work with as far as documentation and that is why we emphasize the fact that clients need to give true documents of their financial standing. We will then verify these documents and according to the results based on our assessment, your loan application will either be successful or unsuccessful.
Again, it is important to remember that the verification process is part of the steps that have to be taken in your loan application. It is not a matter of being biased or breaking any rule, we are conforming to the set standards and rules of our rules and procedure.
We can't give out short-term loans on "hearsay", we need to validate if the information you have provided to us is true.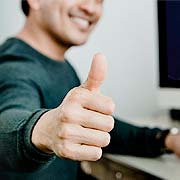 CashToday is a trusted & reliable provider of payday loans
In our review, CashToday adheres to the compliance criteria in accordance with the National Consumer Credit Protection Act 2009, where the granting the loan will not cause financial distress to the consumer.
CashToday is a registered credit provider in Australia: ACL 387137
Customer Reviews & Testimonials
"
I got the loan I needed to pay my student loan that was due for the month. I would really recommend them. They truly care about their clients.
Tim E
— Perth —
Thank you to the company for my payday loan I was able to settle my debt for the month.
Christian M
— Perth —
Great service and couldn't be happier with the help I got well applying for my first loan.
James M
— Sydney —
Great service and couldn't be happier with the help I got well applying for my first loan.
James M
— Sydney —
CashToday Contact
Contact Number
E-Mail
Website
Physical Address
79-81 Price Street

Nerang

QLD

4211

Australia
---
Postal Address
PO Box 1141, Capalaba, Queensland, 4157, Australia