Payday loans up to $2,000
Low-interest starting from 48%
Repayment up to 24 weeks
In-page navigation
---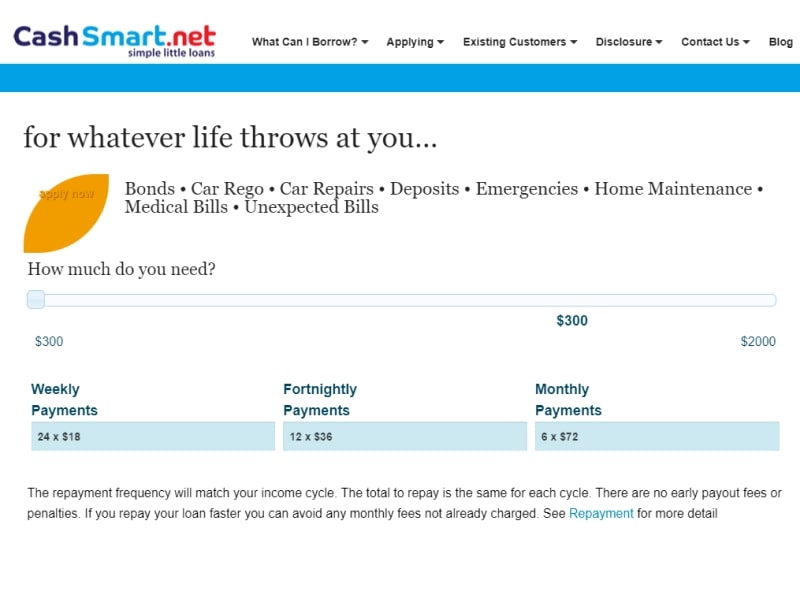 Author Cash Smart. Screenshot of Cash Smart website.


[Accessed April 7, 2021]
Cash Smart - Fast effective payday loans
Cash Smart Pty Ltd opens its doors to the Australian people in the year 2004. It was this year that marked a new beginning in the credit advance industry.
Members of the Credit and Investments Ombudsman and an ASIC Australian Credit License, we are legally registered to run the payday loan business. It is good to know the company you are working with is not a fraud!
No hidden fees
The last thing you need is paying a large amount of money that you have no idea of its origin. At Cash Smart, our clients pay exactly the amount they paid for with the agreed interest. There aren't any surprises you are going to get on our side.
Criteria
If you want to be considered for a Cash Smart short term loan, there is a certain criterion that you have to meet. This criterion is not any means of frightening our clients or potential clients.
Instead, we have found a nice way of trying to engage with the people that are looking for a loan and essential, to be able to separate the serious people from the people who think such applications is a game.
Analysis
Seeing that there is a lot of verification that goes in granting a client approval of their loan application, it is important for customers to be fully acquainted with the terms and conditions of the loan application.
Apply online or in store
Cash Smart understands how stressful it might be to be without money especially on the days when you need it most.
Therefore, whether you need money for a bill you need to take care of, an emergency that has been brought to your attention or simply a mini vacation, we got you covered. Unlike most financial brokers, we are not really interested in finding out why you need the money for, we just want to help you. As far as we concerned, we believe that our clients are matured enough to take up an emergency loan with the financial capability to pay for it.
Application process
There are two processes that are included in applying for a loan at Cash Smart. If you are technologically advanced and computers don't scare you, you can apply the electronic way.
This would be through an online application form and you would then be given the verdict after you have uploaded all the necessary documentation and answered all the questions. It is of utmost importance that you answer the questions as truthfully as you can to limit your chances of being rejected.
We take care of our clients
After you have filled in the online form, you will then submit documents that confirm your identification, bank statements and budget and contacts. The documentation can be sent by either fax or email. It is only after your documentation has reached our office that your payday loan application process will then be escalated to the next step.
Cash Smart – Payday loan
Loan Type

Payday loans

Interest Rate

from 48%

Loan Amount

up to $2,000

Repayment

9 week to 24 weeks
Benefits of Cash Smart
Apply 100% online
Get the best loan

features and interest rates
Quick

payday loans
Need cash fast? Cash Smart has the solution
At the interim, Cash Smart operates specifically on an online communication basis.
Income cycle
We are well informed that some people aren't paid on a monthly basis like most clients. Therefore, it would be selfish of us to demand that you repay us back our payday loans on dates that would be inconvenient for you. In fact, we aim to take the interest of our clients with utmost care and agree on a payment method that would best suit the client.
Having said that, we have weekly, fortnightly and monthly payments. We are trying to give our clients "room to breathe" so to speak so that they can carefully plan how they will go about ensuring that we get back the loan on the agreed upon date.
Loan period
At Cash Smart, we have a personal loan repayment period of 9 weeks to 24 weeks. The duration of the loan repayment period is a clear indication that we have our clients best interest at heart and we don't rush our clients to pay off their loans. Instead, we give them quite some time to gather the funds to repay us back on time.
Non-repayment
Should a matter arise on your side that stops or delays you from paying us back the loan on the date agreed by us and yourself, you have a duty to let us know that you will not be able to fulfil your loan obligations to us and we will then give you another date to settle your account with us.
However, we must let you know that there will be a penalty that you will have to pay for repaying us late. The penalty is an additional 30% to your loan repayment. Although we might be able to extend your loan repayment period, your credit score is likely to be dampened by this.
Credit score
Maintaining a good credit score is important in the credit advance world. If you fail to repay back the loan at all accounts, you will be handed over to external collection partners who might not be as nice as we are.
Additionally, you will have a 5-year bad credit record and it will not be erased until the five-year period ends. Therefore, it is better to always be on the good books of the people who help you when you are in a financial crisis rather than looking to apply for a blacklisted loan.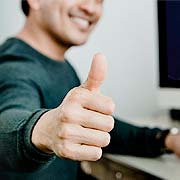 Cash Smart is a trusted & reliable provider of payday loans
In our review, Cash Smart adheres to the compliance criteria in accordance with the National Consumer Credit Protection Act 2009, where the granting the loan will not cause financial distress to the consumer.
Cash Smart is a registered credit provider in Australia: ACL 388992
Customer Reviews & Testimonials
"
Helped me to get the loan that I needed and they were able to reassure me that everything will be ok.
John B
— Perth —
I needed to pay for my car and took a quick pay day loan out and I am happy to say the service is great and I recommend them to anyone looking for a company that cares about you.
Mikayla S
— Sydney —
Happy with the great service that they give you when you apply for a loan.
Joe M
— Melbourne —
Cash Smart Contact
Contact Number
E-Mail
Website
Physical Address
Suite 9, St Ive Professional Centre, Smiths Road

Goodna

QLD

4300

Australia
---
Postal Address
PO Box 40, Goodna, QLD, 4300, Australia
Opening Hours
Monday

09:00 – 17:00

Tuesday

09:00 – 17:00

Wednesday

09:00 – 17:00

Thursday

09:00 – 17:00

Friday

09:00 – 17:00

Saturday

– Closed

Sunday

– Closed