Home loans up to $500,000
Low-interest starting from 1.99%
Repayment up to 30 years
In-page navigation
---
Author Commonwealth Bank. Screenshot of Commonwealth Bank website.


[Accessed April 12, 2018]
Commonwealth Bank - Quality home loans
We were founded in 1912 as a Government bank, Commonwealth Bank is a multinational bank and one of Australia's Big Four banks and we have more than 800 000 shareholders and 52 000 employees.
Commonwealth Bank offers a wide range of financial services that include home loans, savings account, personal loans and everyday banking accounts as well as credit cards, financial planning services, business banking and retirement accounts we advise on insurance services and investment tools.
Variable and fixed rates
Apart from our standard variable and fixed rate home loans, one of Commonwealth Banks most popular products is the Extra Home Loan; you have two choices on this option;
It allows borrowers to save at the front end of the mortgage with an introductory rate or
offers a discount for the lifespan of the loan or perhaps both if the borrower is a first-time homebuyer who has never owned property u in Australia before.
Prize-winning online banking platform
You are able to apply for a loan online, telephonically, or you can arrange an appointment to visit a branch or have a lender come to visit you at your workplace or home.
In addition, our position as one of the largest banks in Australia, Commonwealth Banks hosts a very large branch network, as well as thousands of ATMs all over Australia. Combine this with a prize-winning online banking platform in Netbank, and it's easy to see why CBA is so essential in the mortgage market.
Now with that out of the way
To be eligible you need to be at least 18 years of age or older to apply for a home loan. You will need to make available confirmation of your income when applying for your home loan, so keep your tax returns, payslips and any other financial details in a safe place.
Together with your income, Commonwealth Bank will want to scrutinize your assets and your debts such as credit cards and loans as any other lender would do.
Have proof of your identity - such as your passport or state identity document ready etc.
Provide any information about the property you want to buy, that is if you have already found one that you've set your heart on.
Commonwealth Bank – Home loan
Loan Type

Home loans

Interest Rate

1.99 – 4.77% p/a

Loan Amount

up to $500,000

Repayment

5 years to 30 years
Benefits of Commonwealth Bank
Get discount on a 2-year fixed-rate loan
Get cashback

when you switch to us
Compare

home and features
---
Commonwealth Bank - Get a home loan fast
There are many other mortgages that Commonwealth Bank has to offer that include the ability to make extra repayment on your home loan account.
Low deposit "95%LVR" loans, plus discounted packages when bundling your mortgage with some of our other products, this also includes a fairly flexible repayment schedule of weekly, monthly or every fortnightly payment.
Compare home loans
There are several factors that you need to take into account when considering a home loan, should you want to live in the property or perhaps a future investment, this will determine if you should apply for an owner-occupied loan or an investment loan. You are also able to browse by the company to find out what type of home loans are offered as some loans provide basic products, and also inclusive package deals.
You'll need to establish what payment plan will suit you; generally, Home Loans are offered either at a flexible or fixed rate of interest. If you are on a budget or would like to know what your repayments will be each month than a Fixed rate would to suitable for you. But a flexible loan could also work in your favour because you could pay back less on the whole if interest rates fluctuate.
It is recommended that you seek the opinion of an expert before you consider any type of home loan. To have the right home loan is a very important aspect so they will assist you in choosing the right home loan and also determine what sort of payment plan will work best for you and your pocket.
Best home loans
It's always a good idea to compare the best home loans that are available from Australia's top lenders. Some home loans offer a re-draw facility while other allow you to consolidate your debts. You can browse to see who is offering the best interest rate and monthly repayments that will be beneficial to you.
This sort of Home loan will provide you with the security being able to know what interest you'll pay over a fixed period, typically between one and five years longer.
Take advantage of the flexible loan with its fluctuating market rates, this means you could pay less on the whole of you choose a fixed Home loan.
Owner occupied home loans
You could borrow the amount needed to purchase an existing home if you are occupying the property/home or build a new property, you could also renovate an existing building.
If you are looking to purchase or renovate a commercial or residential property as an investment then this loan could be what you're looking for as this could perhaps give you a return in the future.
Get specialised help to find the best home possible, will save you loads of time and it's for free.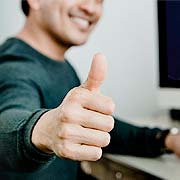 Commonwealth Bank is a trusted & reliable provider of home loans
In our review, Commonwealth Bank adheres to the compliance criteria in accordance with the National Consumer Credit Protection Act 2009, where the granting the loan will not cause financial distress to the consumer.
Commonwealth Bank is a registered credit provider in Australia: ACL 234945
Customer Reviews & Testimonials
"
Very good option when looking to get property finance, they do their best to meet your needs and expectations.
Sutton H
— Melbourne —
They really went the extra mile to ensure our satisfaction. Will be recommending them to others.
Kat S
— Adelaide —
Commonwealth Bank Contact
Contact Number
E-Mail
Website
Physical Address
48 Martin Pl

Sydney

NSW

2000

Australia