Australian Capital Home Loans
Affordable home loans
Low-interest starting from 3%
Repayment up to 30 years
In-page navigation
---
Author Australian Capital Home Loans. Screenshot of Australian Capital Home Loans website.


[Accessed April 12, 2018]
Australian Capital Home Loans – Make your dream home a reality
Australian Capital Home Loans Eliminator assists you in paying your home loan sooner. We deposit a bonus payment into your mortgage account quarterly and this reduces the term of your loan, as well as the amount of interest paid.
You'll be amazed at how much you could save over the lifespan of the loan. Give us a call today on how to go about getting yourself on the Mortgage Eliminator program.
First home buyers
When purchasing your home for the first time can be the most exciting time and likely the biggest purchase you'll ever make in a lifetime. Although there is a lot to wrap your head around like how much deposit you'll need, how much you'll be able to borrow, what your monthly repayments will be.
Taking that first step onto your new property is exciting and can be as simple as completing an online loan application. Especially when you know we are right behind you.
Term loan
Principal and Interest – Interest rates are flexible and it allows you a fixed or variable interest rate which also allows you to split the loan. Standard term loan options offer principal and interest repayment for the entire term of the loan.
Interest Only – This is ideal for investors, this option permits you to have up to 10 years Interest because you are only required to repay principal and interest repayment. It also offers fixed and variable interest rate options.
100% Offset home loan
With our line of credit, you may draw funds as you need them up to an approved credit limit which acts a personal loan but does not carry high-interest fees. Only a portion of the interest is charged depending on how much of the loan you have used.
The main difference between a regular mortgage and a line of credit loan is that you only make repayment on the line of credit and the funds that you have already paid could be available to redraw again but not exceeding the credit limit and you can do this over and over again. Take note that the credit limit is set at a percentage of the property's value or capped at a max dollar amount.
100% offset home loan
100% Offset Home Loan has a Savings Account linked to it. This places you in control, it also links a fully featured home loan with all the benefits of a 100% offset savings account and allows you to see how much you owe and what you own as the offset balance is shown separately.
Construction / building loans
Australian Capital Home Loans offer building loans as a term loan with quite a few flexible options:
Flexible or fixed interest rate options, Lo Doc Term Loans, 100% Offset Home Loan
Buildings generally go through several stages before they are completed. The builder will issue an invoice after every completed stage if you are satisfied, and we will get authorisation from you to pay the builder.
You will receive approximately 5 invoices from the builder, so the loan is drawn in diff stages through progressive payments. Before the builder is paid we will confirm that the work being claimed for is completed.
Australian Capital Home Loans – Home loan
Loan Type

Home loans

Interest Rate

from 3%

Repayment

30 years
Benefits of Australian Capital Home Loans
Choose between a range of finance options
Interest rates are low
Apply online and

get pre-approved
---
Australian Capital Home Loans – Get your dream home today
Go-between loans – This loan offers you an easy way to either buy or build a new home before selling your existing home.
Instead of making two sets of loan repayments during the course of the in-between period you will only need to repay your current loan.
You will not be required to make repayments on your new loan because a portion of the interest will be added to the new home loan. People often fear bridging finance because they think it's expensive but now a day's this is not the case at all. Discuss the special rules and provisions with one of our experienced Home Loan Specialists to find out more.
Low doc loans
Low doc – the low doc means that you need minimal supporting documentation confirming your income will be required. Those that find it difficult to prove their income will typically use this loan. Australian Capital Home Loans make certain that these clients are able to service these loans, re the responsible lending guidelines.
Although the fees are normally higher, interest rate and there are some restrictions. People that are self-employed find the Low Doc option quite useful. Principal and Interest with fixed interest rates and flexible interest rates are the only options that are available.
We also offer credit cards, loyalty loans as well as term loans to customers.
Refinancing
Have you by any chance taken a peek at your home loan lately? Perhaps you'll find that your home loan is not working as you think it should be. Australian Capital Home Loans are able to find the right home loan to your requirements, for a longer term.
Another bank or lender may try and lure clients with a low-interest rate, but more often than not there are other hidden costs associated with home loans.
Another problem with continues refinancing is that people extend their loan term with every refinance, so by doing this they actually are moving further away from reaching their goal of owning their own home. We believe constantly extending your loan term is definitely not the way to financial freedom, so we won't try to convince you to refinance every other year.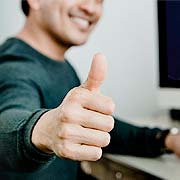 Australian Capital Home Loans is a trusted & reliable provider of home loans
In our review, Australian Capital Home Loans adheres to the compliance criteria in accordance with the National Consumer Credit Protection Act 2009, where the granting the loan will not cause financial distress to the consumer.
Australian Capital Home Loans is a registered credit provider in Australia: ACL 386812
Customer Reviews & Testimonials
"
Very simple and straight forward application, you wouldn't think you are doing something as big as buying a home.
Kuda K
— Brisbane —
Absolutely trustworthy and reliable home loan broker.
Justin M
— Hobart —
Impeccable service from the consultant we worked with, such a pity the loan amount took a bit longer to reflect that we had hoped.
Landon P
— God Coast —
Australian Capital Home Loans Contact
Contact Number
E-Mail
Website
Physical Address
5 Noel Street, Slacks Creek

Brisbane

QLD

4127

Australia
---
Postal Address
PO Box 1275, Slacks Creek, QLD, 4127, Australia
Opening Hours
Monday

08:30 – 17:00

Tuesday

08:30 – 17:00

Wednesday

08:30 – 17:00

Thursday

08:30 – 17:00

Friday

08:30 – 16:45

Saturday

– Closed

Sunday

– Closed