Home loans up to $10,000,000
Low-interest starting from 1%
Repayment up to 40 years
In-page navigation
---
Author Citibank. Screenshot of Citibank website.


[Accessed April 12, 2018]
Citi Bank - World-leading products
As part of a Citibank client, you are part of a worldwide bank, we offer the best products and banking knowledge available worldwide, we aim to give you world-leading products and features when applying for property financing.
Basic Mortgage – this is a simple home loan with no complications, it offers a low rate home loan and it highly flexible. You have the basic right with Citibank, such as low variable rate and no account keeping fees, this enables you to move from home loan to homeowner sooner than you think.
Benefits features for a basic mortgage
Citibank Basic Mortgage allows you to be rewarded for your saving efforts with reduced rates, you can make extra repayments and not have extra charges, you can pay weekly, monthly or every fortnight it's entirely up to you, enjoy the zero account keeping fees we offer a redraw facility that's available to all our clients which acts as an emergency loan when you need it the most.
If you are considering a modest, hassle-free home loan from a reliable lender that actually reward your saving efforts, you need to look no further because Citibank Basic Mortgage can assist from first-time buyers to investors
Save on interest
Save without spending a dollar, save on interest and time this is a home loan that all about saving.
Standard Offset Mortgage
Citibank Standard Offset allows you to use your savings to offset your home loan, meaning you'll save on interest charges. So, with less interest to pay, you're able to settle your home loan sooner, which will free you from your mortgage earlier.
Benefits of our loans
With benefit features a Citibank standard offset mortgage you have the choice to make the crucial decisions that will make a big difference to your life.
You'll have the freedom to make lump-sum payments, you are able to make additional repayments of up to $1 000 per payment cycle, or you could increase your regular repayment by up to $1 000 per payment cycle. You have up to five years of interest only, on a fixed or variable loan.
You could also split your home loan with another home loan product. Then there is also the redraw on available funds.
Citibank – Home loan
Loan Type

Home loans

Interest Rate

1 – 5.93% p/a

Loan Amount

up to $10,000,000

Repayment

25 years to 40 years
Benefits of Citibank
Compare

home loans and features
Split

loan options
Conveniently

apply online
---
Citi banks - peace of mind home loans
Protect your peace of mind with a Citibank Fixed Rate Mortgage and feel certain with a fixed rate.
Fixed Rate - this option allows you to maintain complete control and peace of mind as your interest rate stays fixed, meaning your repayment are unchanged, taking off the stress giving you peace of mind and the ability to budget.
The interest rate is fixed at the time of completion of the online loan application normally for a period of 60 days, this gives you plenty of time to get your application approved, and you don't have to worry about any rate hikes in the meantime. Citi Bank also allows you to make any additional payments of up to $1 000 per month with any penalty's, enabling you to move forward while your rate remains the same,
Citibank Fixed Mortgage gives you the opportunity to enjoy:
You can keep in control of repayments with a fixed rate, from loan application for up to 60 days; we offer a wide variety of fixed terms for a period between six months up to five years.
Should you be that person that prefers the peace of mind from the start of the application to the approval and beyond and you would like to stay in control of fixed rates as well as set payment the Citibank Fixed Rate Mortgage is for you?
Citibank mortgage plus
A world full of benefits, allow your biggest investment to open the door to discounts and rewards. Enjoy a range of our rewarding financial products like personal loans and car finance and make the most of what Citibank has to offer on home loans plus you get discounts and free packaging.
Citibank Mortgage Plus – This option offers a range of discounts and rewards for one low package fee. You can make the most of being a Citibank Home Loan customer, take advantage of opening the door to a world full of benefits with this package that's' full of plusses
Citibank Mortgage Plus, one package fee
The home loan interest rate is discounted, it ensures certainty in your repayments with competitive fixed rates allows you a free 60-day rate lock, there is a free online redraw relating to the standard flexible and offset loans. Bonus point! You pay no monthly account-keeping fees on your home loan products.
Plus a Citi Credit Card to enjoy:
We offer a Citi credit card that has zero or reduced annual fees, a reward program inclusive of reward points that never decrease, Citibank offers courtesy global reave insurance for you and your family, you are also able to get a Citibank Plus Transaction Account.
Citibank Plus transaction account offers:
We offer all our Aussie clients a totally free fee. You are able to transfer to Citibank accounts across 25 countries at no charge because we offer an instant Global count, plus you are also able to do free withdrawals since there are over 3 000 Citibank ATM's across all of Australia.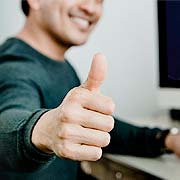 Citibank is a trusted & reliable provider of home loans
In our review, Citibank adheres to the compliance criteria in accordance with the National Consumer Credit Protection Act 2009, where the granting the loan will not cause financial distress to the consumer.
Citibank is a registered credit provider in Australia: ACL 238098
Customer Reviews & Testimonials
"
Citibank has been around for quite some time and it is clear to me why. They provide excellent service at an affordable rate.
Michela D
— Canberra —
It's not often that organisations keep their promises, let alone exceed expectations, but that is exactly what Citibank did!
Christian S
— Perth —
Citibank Contact
Contact Number
E-Mail
Website
Physical Address
2 Park Street

Sydney

NSW

2000

Australia
---
Postal Address
GPO Box 40, Sydney, New South Wales, 2001, Australia
Opening Hours
Monday

09:00 – 17:00

Tuesday

09:00 – 17:00

Wednesday

09:00 – 17:00

Thursday

09:00 – 17:00

Friday

09:00 – 17:00

Saturday

– Closed

Sunday

– Closed