Expert debt solutions
One affordable payment
Lower interest rates
In-page navigation
---
Author Debt Fix. Screenshot of Debt Fix website.


[Accessed September 19, 2018]
Debt Fix - Get your one-on-one assessment today
Debt Fix is a business dedicated to assisting individuals with managing their debts and developing good money habits.
We have more than 10 years' experience in the debt management industry the Debt Fix Team understands debt, its effect on people and what's needed to reduce the stress caused by debt. We are also 100% Australian owned. We are a company regulated by the Government.
Tailor-made financial solutions
Our philosophy is based on the fact that we listen to our clients, we give you a specific financial programme specially designed to assist your personal debt purpose plus we build lasting relationships.
With our available tools, we are able to assist you to improve the way you manage your money going forward. Debt Fix inspires responsible lending as well as debt management.
Personal care
We offer a one-on-one assessment and we do not charge a service fee. We have the products as well as the services that will assist anyone with a problem getting out of debt from budgeting your account to debt consolidation. No matter where you are in Australia, we are here to assist you as best as we can, why not give us a call today!
One affordable monthly payment
Should you feel like you are struggling to meet your obligations at the end of every month and feel like there's no way of getting out of all the accumulated debt, don't stress because Debt Fix specialises in debt consolidation.
Debt consolidation allows you to take all your debt and roll into one account, you could combine your credit cards, payday loans, store accounts etc, and you only have the convenience of one payment at the end of each month.
Debt Fix in Australia is your way out of the debt pool!
We do a detailed assessment of your state of affairs, take your debts and consolidate them into one account that has been tailored to your specific need and affordability. To begin with being in debt can be very stressful, and there are times when you can't make it through the month, let alone be in apposition of keeping up debt repayments. Many individuals struggle with situations like this, but there is light at the end of the tunnel, give us a call today!!
We help you get out of debt fast!
Our debt consolidation loan will bring great relief and puts an end to your debt difficulties for good, we offer a long-term loan solution that will assist to manage your budget better, by knowing what your monthly expenses just makes it a little easier. You can make a decision to change your life by consolidating your debt, and it could reduce the number of your repayments on several instalments on multiple loan accounts each month.
Debt Fix – Consolidation loan
Loan Type

Debt consolidation loans
Benefits of Debt Fix
Apply online within minutes
Our service will help you

get out of debt
Fast

loan approval
---
Debt Fix - Get out of the debt trap
We understand that each person has different needs and that no two debts are the same, no two people have the same budget and all expenses differ or the ability to pay the same amount on an instalment.
We are able to tailor the most cost-effective way in order for you to get rid of your debts for good with our debt consolidation loans. Should you have been brave enough to have a decision to take action on your financial situation already, you are halfway there.
Debt Fix Australia is a 100% committed to:
Listening - Building better relationships between individuals and credit providers. More importantly, no matter what your situation is we are here to assist and find a solution for every Australian individual.
Personal loans
Do you have a less than perfect credit history? Not to worry Debt Fix may be able to assist you with a personal loan.
You could also use a Personal loan to consolidate your debt, or for anything you have an eye on, perhaps a holiday or just spoiling yourself with something worthwhile. Should you have been turned away from other credit providers due to a low credit score or a not so good credit reputation, we may have a solution that would be worth considering.
No worries, Debt Fix can help!
Unsecured long and short-term loans typically carry a higher degree of risk and for the reason that, interest rates may differ and not everybody qualifies for a loan and individual lending criteria apply. If you are struggling with debt and you still need to see in your day to day cost of living, speak to one of our consultants at Debit Fix so that they can guide you in the right direction.
How do I get a personal loan?
Lenders do need to make sure that applicants have the affordability and are able to meet their agreement by making regular repayments as well as the loan applied for is suitable for the purpose, in other words, lenders do need to be responsible and that is exactly what Debt fix is all about.
Golden rules to getting approved for a personal loan
In order to apply for a loan online with us, you must be at least 18 years old or older and have a good credit rating, you must live in Australia or be a permanent resident, it is essential that you have not been bankrupt in the previous and have the minimum amount of income required by the lender to demonstrate that you can afford the repayments.
It is with pride that we announce that we won the Service Award in 2015 from Word of Mouth Online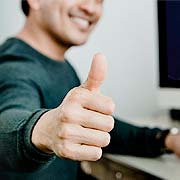 Debt Fix is a trusted & reliable provider of debt consolidation loans
In our review, Debt Fix adheres to the compliance criteria in accordance with the National Consumer Credit Protection Act 2009, where the granting the loan will not cause financial distress to the consumer.
Debt Fix is a registered credit provider in Australia: ACL 393439
Customer Reviews & Testimonials
"
February 2019
A huge shout out to Sophia for being so patient with me and answering all my questions. You rock!
Paul H
— Darwin —
November 2018
I'd recommend Debt Fix to anyone because they use your situation to determine what loan to offer you. That way you get the best loan for your situation.
Irene G
— Gold Coast —
March 2019
The repayment plan I have with Debt Fix has really made my life easier.
Jesse K
— Sydney —
Debt Fix Contact
Contact Number
E-Mail
Website
Physical Address
Suite 1801, 99 Mount Street

Sydney

NSW

2060

Australia
---
Postal Address
Suite 5, 5 Ridge St North, Sydney, NSW, 2060, Australia
Opening Hours
Monday

08:00 – 19:00

Tuesday

08:00 – 19:00

Wednesday

08:00 – 19:00

Thursday

08:00 – 19:00

Friday

08:00 – 19:00

Saturday

– Closed

Sunday

– Closed