Debt consolidation loans up to $1,000,000
One repayment plan
Repayment up to 25 years
In-page navigation
---
Author Debt Negotiators. Screenshot of Debt Negotiators website.


[Accessed September 19, 2018]
Debt Negotiators - Manage your finances better
We are an Australian owned establishment and we provide you with confidentiality, independence, judgment-free consultations and debt consolidation advice.
We offer a variety of financial solutions tailor-made to our client's needs. We facilitate Debt Agreements, consolidation loans, bankruptcy, and Credit File investigation amongst other financial services. Debt Negotiators gives each client the freedom, control, and peace of mind to manage their debts with easy and affordable repayments.
We can help you manage your debt
There are many ways for people to get themselves into unforeseen circumstances where unmanageable debt is concerned. Contact one of our professional consultants and they will assist you in identifying the most appropriate solution to re-establish your financial security.
We are a registered Debt Agreement Administrator through the Australian Financial Security Authority (AFSA), a government department accountable for checking the insolvency system in Australia.
Exceptional service
We offer a friendly and impartial service for debt consolidation and financial management. We have access to a wide range of lenders, including banks and financial institutions, to negotiate the best personal loans and mortgage refinancing for our clients.
We can help you
We deliver an approachable, judgment-free and proficient service, eliminate your debts and relieve your burden from creditors, offer a solution to your debt situation, provide an affordable and practical solution to your debt situation.
Should you feel anxious with your existing debt, and are accumulating missed payments and extra charges, you could consider a debt consolidation loan, multiple loans can be reduced into one single monthly payment, and debt consolidation can prevent your finances from spiralling out of control.
Our Mission and values
Our Mission is to improve the lives of our customer and to secure a healthy and happy future for peoples' communities so that they can succeed in long-term financial stability.
We also aim to make a constructive impact by supporting customer to attain their financial goals, facilitating proper money management and reducing debt-related stress.
We aim to deliver an excellent and continuous service, we also value the needs and financial stability of each one of our customers because we care about your future!
Debt Consolidation – Consolidate your debts
We offer professional debt consolidation solutions for Australians. Are your current loan repayments causing you sleepless nights? Debt consolidation may well be the answer that could assist you in getting back on track. We are the experts in debt consolidators because we specialise in securing your repayment that will suit your affordability.
Debt Negotiators – Consolidation loan
Loan Type

Debt consolidation loans

Loan Amount

up to $1,000,000

Repayment

1 year to 25 years
Benefits of Debt Negotiators
Conveniently apply online within a few minutes
Consolidate

your debt into one repayment
Fast

debt solutions
---
Debt Negotiators - Experts negotiating on your behalf
Should you feel anxious about your existing debt, and are accumulating missed payments and extra charges, you could consider a debt consolidation loan.
Multiple loans can be reduced into one single monthly payment, and debt consolidation can prevent your finances from spiralling out of control. Debt Rehabilitation offers the following solutions to all Australians.
Get out of debt
If you desperately want to get out of the red with your credit card and looking for a stress-free lifestyle, Debt Negotiators has a range of Debt Consolidation services to offer you. We are able to help by means of streamlining your finances into one low-interest rate debt loan plus we will assist you to repay your creditors as quickly and effectively as possible.
A debt consolidation loan will allow you to settle up your existing creditors whilst you are scheduling regular and affordable repayments towards your loan.
Find an unsecured debt loan and pay off your debts
We are one of Australia's most reliable debt consolidation broker establishments; Debt Negotiators assist customers from everywhere with secure consolidation loans in order for them to pay off their debts. We work closely with you to assess your financial situation and work out an affordable budget for repayments. Debt Negotiators will source a lender that will make the process of consolidating your bad debts less stressful and hassle-free.
Debt Negotiators can provide debt loans for the following:
Debt Consolidation Services, Credit Card, Debt Home Loan. Mortgages and car loans.
Our services are offered in all major areas in Australia; which includes Perth, Melbourne, Sydney, Brisbane, Darwin, Hobart, and Adelaide.
Contact Debt Negotiators, we are the experts for a debt consolidation home loan or perhaps you need a consolidation for your credit card, in NSW, Victoria, or anywhere else in Australia, We can also assist you with our range of professional solution. We will strive to find you a financial payment process that will be tailored to your financial needs; we can assist you with an unsecured debt consolidation or low-interest debt consolidation.
How does Debt Consolidation work with debt negotiators?
Our aim is to work with you to find the best probable alternative available in order to consolidate your debt, we will assist you in every way that we can to avoid bankruptcy. We are professional and understand the legislation, law as well as debt negations besides with our assistance we can help to pull back from financial despair by consolidating your debt.
By consolidating your debt you can:
Affordable monthly repayment – Assist you in making your life so much easier.
Secure lower interest rates – Assist you by avoiding further charges from missed repayments.
Predict outgoings - Assist you by taking control of your finances, and move forward.
Contact the professionals at today or apply for a loan online via our website! If you are looking for the best and most affordable, successful and effective personal debt consolidation loans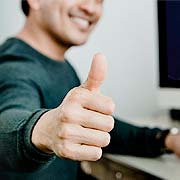 Debt Negotiators is a trusted & reliable provider of debt consolidation loans
In our review, Debt Negotiators adheres to the compliance criteria in accordance with the National Consumer Credit Protection Act 2009, where the granting the loan will not cause financial distress to the consumer.
Debt Negotiators is a registered credit provider in Australia: ACL 390820
Customer Reviews & Testimonials
"
February 2019
Thank you so much for being there for me over the past 3 years on my journey to becoming debt-free. I honestly cannot thank you enough for all that you have done for me. You truly make a differen...
Beth C
— Adelaide —
February 2019
I've been saving a little extra each month because my repayments are way more affordable than before. So I can afford to spoil my son every now and again!
Harriet M
— Melbourne —
January 2019
Talking to the consultants felt like I was talking to an old friend.
Warrin R
— Perth —
Debt Negotiators Contact
Contact Number
E-Mail
Website
Physical Address
9/39 Stanley St

Bankstown

NSW

2200

Australia
---
Postal Address
PO Box 200, Bankstown, NSW, 2200, Australia
Opening Hours
Monday

09:00 – 19:00

Tuesday

09:00 – 19:00

Wednesday

09:00 – 19:00

Thursday

09:00 – 19:00

Friday

09:00 – 18:00

Saturday

– Closed

Sunday

– Closed