Apply online
Debt solutions
Free consultation
In-page navigation
---
Author Credit Repair. Screenshot of Credit Repair website.


[Accessed September 19, 2018]
Credit Repair - Effective debt solutions
Credit Repair Australia was founded over a decade ago; we are the leaders in credit restoration, helping individuals get their finances back in order.
An estimated 1 in 10 Australians have a bad credit report and thousands are struggling with debt year in and year out. Our founder and CEO, Richard Symes, decided to put this to the test by creating Australia's first process to improve credit reports; which resulted in giving every Australian a better chance to get a personal loan approved.
Debt solutions
Richard also played a key role in 1999 using new Australian laws to develop practical solutions for people overwhelmed with debt. Recognised as Credit Repair Australia's debt solutions, these options now allow Australians to repay debts as fast as possible and they may repay less than the amount owed. Our credit renovation process and the range of debt consolidation solutions proved to be so successful that Richard and his 3 man operation couldn't keep up with the demand. Meanwhile, Credit Repair Australia has now developed to over 130 personnel who have helped thousands of Australians repair their credit reports and take control of their debt.
Our key milestones
For almost fifteen years, Credit Repair Australia has helped thousands of people clear their credit reports and take back control of their finances.
Debt consolidation carries many benefits
A debt agreement allows you to consolidate all your repayments and is normally more popular than a debt consolidation loan, since you may not have to pay any interest.
A debt consolidation is typically when you roll all your accounts into one such as your car loan, credit card or a personal loan, this means you take out a larger loan and settle all the mentioned loans.
Depending on your circumstances, a debt consolidation loan may only be beneficial if you are approved for a new loan at a lower interest rate than that of your current debts.
Benefits of a debt consolidation loan
You only need to worry about one payment instead of multiple payments on loans and credit cards.
You could get a possible lower interest rate.
Your repayment will be lower, but you will have an extended period of time to repay.
You could perhaps save yourself some cash.
May perhaps help you gain control of your finances.
It could make budgeting easier.
We offer a range of business debt solutions that could possibly assist you in taking control of your or your business debt.
Credit Repair – Consolidation loan
Loan Type

Debt consolidation loans
Benefits of Credit Repair
DEBT Solution
FREE Credit Report
CREDIT Restoration
---
Credit Repair - We can help you with overwhelming debt
In addition to debt consolidation loans there are a number of offers offered by the Business Corporations Funding Credit Repair Australia to assist businesses source funding to refinance current debt or get financing in order to grow the business.
These options may possibly consist of debtor funding through a business loan or promissory note, capital raising through the issue of securities, or a combination of both.
Our debt solutions for businesses include:
A creditor negotiation – this allows Credit Repair Australia to renegotiate the terms of credit, contact to ensure that they are more affordable, reduce the interest on payments or to extend the terms. The creditor negotiation is an arrangement with your business secured or unsecured creditors.
The moratorium for business - Credit Repair Australia can assist in negotiating a moratorium if your business is having trouble paying the debt or keeping up with repayments. A moratorium is where a creditor allows you to reduce or freeze payments for a short period of time, which is normally between 3 to 6 months.
Voluntary administration for business – in the attempt of restructuring the financial affairs of a business a Voluntary Administrator may be appointed, so in the case of your business experiencing cash flow problems and can't meet their obligations to pay debts the voluntary administration may be the answer.
The appointed administrator – will work carefully with your business directors to explore a range of available options from entering into a Deed of business Agreement right through to selling the business or placing it into liquidation.
Business liquidation – Credit Repair Australia may be able to assist with liquidating assets before the directors become personally liable for the debts should the business not be capable to trade out of its debt. Liquidation is the process of assigning a registered liquidator to set up a business financial affair and guarantee the fair distribution of the business assets to creditors.
There are various types of liquidation, which include:
Voluntary liquidation - for bankrupt companies – generally commenced by the directors and/or shareholders when they cannot meet their financial obligations
Court-appointed and official liquidators – usually when a creditor applies to the court to have the business wound up
Provisional liquidation – when a court assigns a temporary liquidator to protect the assets of the business
Member's voluntary liquidation – the liquidation of a solvent business by its directors and/or shareholders
Business Tax Debt should your business be experiencing difficulties with tax debts; we offer a number of options to help dissolve the debt before the directors become personally liable.
Should your business director have received an official penalty notice from the Australian Taxation Office (ATO) that can see them come to be personally liable for a business debt, contact our experienced business debt consultants today to discuss your options
Please feel free to contact us on creditrepair.com.au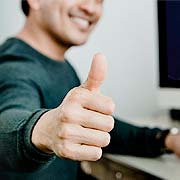 Credit Repair is a trusted & reliable provider of debt consolidation loans
In our review, Credit Repair adheres to the compliance criteria in accordance with the National Consumer Credit Protection Act 2009, where the granting the loan will not cause financial distress to the consumer.
Credit Repair is a registered credit provider in Australia: ACL 392319
Customer Reviews & Testimonials
"
May 2019
When I approached them for a debt consolidation loan, they were extremely understanding of the financial hardship I was facing and truly cared to help me get out of the mess I was in.
Brooke H
— Hobart —
October 2018
After juggling my car, home and credit card debts for a while, I finally got to a point where I needed help because I was battling to keep up. Approaching Credit Repair improved my life because I...
Jason S
— Cairns —
April 2019
Credit Repair's debt consolidation loan has helped me save money because of the reduced interest rate that comes with it.
Nicole S
— Perth —
Credit Repair Contact
Contact Number
E-Mail
Website
Physical Address
Suite 1-5, 395-399 Hume Hwy

Liverpool

NSW

2170

Australia
Opening Hours
Monday

08:00 – 19:00

Tuesday

08:00 – 19:00

Wednesday

08:00 – 19:00

Thursday

08:00 – 19:00

Friday

08:00 – 19:00

Saturday

– Closed

Sunday

– Closed