Low interest rates
Earn reward points
Get discounts
In-page navigation
---
Author Investec. Screenshot of Investec website.


[Accessed April 12, 2018]
Investec - We deliver on our promises
Investec Bank Australia limited has recently changed its name to BOQ (Bank of Queensland) Specialist Bank Limited.
Even though our name has changed we still deliver the best customer service and quality that you are used to. Investec first opened its doors in 1997 and offers our clients specialized financial products and financial solutions like credit cards and personal loans. Our aim is to create wealth for your customers by lending, giving financial advice, provide investment opportunities and supporting entrepreneurs to grow the economy and their business.
What makes us unique?
The thing that makes us different is we offer our clients customized services to meet their needs and requirements that are backed by local expertise and global reach.
We believe in seeing each great idea through to the end and making your dreams a reality. We believe in innovation and deliver the unexpected in everything that we do. We are passionate about service excellence and customer experiences and vow to always put you first.
Who we are
Investec is a specialist bank and asset manager that offers a wide variety of financial products and services. Investec aims to support their clients and offer them profitable solutions by providing them with Asset Management, Wealth and Investment and Specialized Banking products
Our values
Our values focus on distinctive performance by helping empower and inspire your entrepreneurial spirit and offering business finance solutions.
We focus on building dedicated partnerships through always having respect for others, appreciating diversity and focusing on our clients. We aim to serve you by always exceeding client expectations. We strive for cast-iron integrity by always upholding the highest ethical standards.
Our credit cards have many benefits
Our strategy is to build a diverse portfolio of businesses to support our clients across different markets and encourage organic growth and strategic development.
We aim to grow our Asset Management across all regions as well as create international wealth and investment opportunities.
Two different options:
BOQ Platinum
BOQ Signature
BOQ Specialist credit card
A BOQ Specialist credit card allows you to choose your rewards program so that you can choose the rewards that you really want.
Choose between earning frequent flyer points on Qantas or Velocity by making purchases using your card. Use your card to make your monthly repayments and purchase expensive assets. This will help you earn rewards points faster. Redeem your rewards points for awesome merchandise or travel and accommodation or gift vouchers, whatever you prefer.
Travel benefits
Your card comes with a variety of travel benefits with travel insurance for up to 90 days when you purchase your air ticket with your BOQ Specialist credit card.
Other benefits include:
Receive a discounted Visa Airport SpeedPass that allows you to fast track through immigration at over 280 international airports worldwide. You will get a 15% discount on your SpeedPass.
You will receive free insurance for a range of other products when you make purchases using your card.
If you are a Signature client you can benefit from Priority Pass at Airport lounges and at the Visa Luxury Hotel Collection accommodation.
Benefits of Investec
Quick online applications
Get

discounts and bonus points
Earn

points when you swipe your card
---
Investec - great membership deals and discounts
Cardholders will have access to a 24-hour concierge service that acts as a personal assistant and can handle all your travel recommendations and entertainment and hotel bookings.
Front Line Access will reserve tickets to the best shows on your behalf for music concerts, plays and sporting events. Visa Entertainment gives cardholders the ability to get pre-sale tickets to all the hottest entertainment and offers great membership deals and promotions.
Service and security
Our client service centre is standing by to provide assistance 24 hours a day.
To make your life easy we offer split statements that will allow you to keep your business and personal statements separate. We can offer multiple credit cards under one account and split the statement to help simplify the process.
Manage your card easily
Your credit card can easily manage and is compatible with financial accounting systems like XERO and MYOB. Keep track of how much you are spending with our SMS alerts and set yourself a spending limit. When you start to reach that limit we will send you an SMS to notify you so that you don't overspend.
Visa payWave allows you to wave and pay for tractions that are less than $100 so that you can pay and go with no fuss. With Investec, you can apply for a loan online easily and quickly.
Visa Global ATM services enable our clients to use their BOQ credit card at any ATM at over 44 million locations worldwide and at over 2.6 million ATMs worldwide
Platinum card with Qantas points
Our Platinum Card earns you 1 Qantas point for every $2 that you purchase using your card. If you make purchases via the internet you will earn 1 Qantas point for every $1 that you spend online.
Your card gives you exclusive access to the Qantas Frequent Flyer program as well as complimentary travel insurance, concierge service, purchase security and up to 55 interest-free on all purchases. The fees for your card are only $150pa.
Signature card with Qantas Points
The Signature Card offers all the benefits of the Platinum card as well as the extra benefit that if you use your card more than 10 times in the first 2 months and you can earn up to 20 000 bonus Qantas points as well as many other benefits.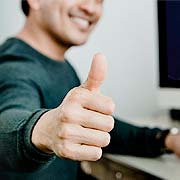 Investec is a trusted & reliable provider of credit cards
In our review, Investec adheres to the compliance criteria in accordance with the National Consumer Credit Protection Act 2009, where the granting the loan will not cause financial distress to the consumer.
Investec is a registered credit provider in Australia: ACL 515853
Customer Reviews & Testimonials
"
With the ever-increasing financial stress of everyday life, my Investec credit card has really been a lifesaver when times are tough.
Adam R
— Sydney —
I understand that as a global society we should be reducing the use of plastic, but without my Investec credit card, life would be much harder. At least this is a reusable plastic!
Kyle B
— Melbourne —
Investec Contact
Contact Number
E-Mail
Website
Physical Address
Level 36, Riparian Plaza, 123 Eagle Street

Brisbane

QLD

4001

Australia
---
Postal Address
GPO Box 619, Brisbane QLD , 4001, Australia