Lower rates
Compare credit cards
Low-interest starting from 12.99%
In-page navigation
---
Author Coles. Screenshot of Coles website.


[Accessed April 12, 2018]
Coles Credit Cards - Affordable credit cards
Coles Financial Services has been designing simple, great value financial services for over 100 years.
Each and every day we are offering products and solutions to the average Australian household through our insurance and credit card offerings. Coles delivers quality products that bring a smile to your face and joy to your life in a world where financial stress is rife. We are also backed by some of the largest and respected financial names in Australia.
Quality insurance
Coles offers quality insurance for all your prized possessions and prides itself on the hassle-free claiming process. Our customers are always happy and relieved after dealing with us since we strategically focus on customer satisfaction throughout all that we do.
Our credit card services have aided many individuals that needed the assistance of a trusted partner in the financial sector. We guarantee our clients peace of mind when they take out a credit card with us because they can expect not one or two, but three layers of theft and fraud protection with the Coles Shield.
Earn points when you spend
Coles offers a no annual fee MasterCard and if that isn't enough, you still earn points every time you spend. Online loan applications pour in for these amazing value-for-money products and we're happy that we have gained the trust over all these years to continue developing products for the average Australian.
Get reward points every time you spend
Cole's Mastercard means receiving fantastic deals and discounts such as $10 off your supermarket spend when you redeem 2000 flybuys points. You can also enjoy free delivery when you shop online with your Coles card.
The Coles wallet app has been a major hit and even allows you to activate flybuys on your mobile while tracking your expenditure monthly.
Interest-free period
As with most credit cards, you will receive a 55-day interest-free period in which to settle your balance. However, you will be charged as high as around 20% for cash advance transactions.
You can easily access your account online at any time to view the status of your credit limit and don't forget the complimentary access to our global concierge and insurance. This insurance protects the items you buy with your credit card.
What are the fees?
There is no annual fee. However, a domestic quick advance can apply from $1.95 per transaction if it is under $65. This amount will be charged to the account on the date of the transaction. You can also expect to pay 3% on any transactions over $65. Interest rates are up to 19.99% per annum. Also, watch out for additional ATM fees.
You earn up to six times more points when you shop with a Coles credit card at a supermarket and get free delivery when you spend $100 at Coles online.
Coles – Credit card
Loan Type

Credit cards

Interest Rate

12.99 – 19.99% p/a
Benefits of Coles
Get your card delivered for free
An

interest-free

period of up to 62 days
No annual fee
Convenient shopping solutions
---
Coles Credit Cards - Fantastic deals and discounts
Flybuys is the loyalty program for Coles Mastercard and is Australian's favourite!
Having this membership doesn't' cost you a thing and the best part is that your points never expire as with some other loyalty programs, provided you collect or redeem points at least once a year.
If you are a Coles Mastercard customer, then you immediately become registered for the flybuys program. If that wasn't cool enough then it maybe is to know that your Coles card is also your flybuys card! When you scan your flybuys barcode on the back, you'll earn more points just by collecting while spending.
Viewing your activity on the card has never been easier either. You can simply view your flybuy points by going through your standard credit card statement or by visiting the online centre.
Travel with your transferred points!
Do you have a dream holiday destination in mind? Well, flybuys is ready for you to book the ticket! Thanks to a fruitful partnership with Velocity, you can enjoy rewards with flybuys travel. So, get packing!
To get this done, all you need to do is convert your flybuys points into Velocity points! Once you've done that, you've essentially opened the door to more than 600 gorgeous destinations. Conversions of points can be done in multiples of 2,000 for 870 Velocity Points.
Understanding flybuys travel
Flybuys travel allows you to book any hotels, cars, flights and other without being concerned with booking fees. Points are awarded with every booking made through flybuys travel and you can do so through the brands you trust and enjoy. You can earn these points through some very popular named stores, which means that you're earning points faster than you even track them!
Coles Financial Services gets your rewards fast-tracked
With one of Coles' Insurance products or credit cards, you'll notice that your flybuys points are growing at an exponential rate! The more products you have with Coles, the quicker you'll grow your rewards.
With a rewards program so unique and attractive to the Australian market, it's no wonder that everyone's jumping on board. We all love rewards and with the aid of flybuys points, Coles Financial Services want to get you to the place you're dreaming of.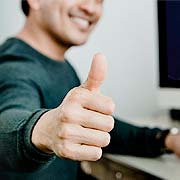 Coles is a trusted & reliable provider of credit cards
In our review, Coles adheres to the compliance criteria in accordance with the National Consumer Credit Protection Act 2009, where the granting the loan will not cause financial distress to the consumer.
Coles is a registered credit provider in Australia: ACL 238098
Customer Reviews & Testimonials
"
An advert about Coles credit cards kept popping up everywhere so I decided to check it out. It was the best decision I have made the entire year! I now have an affordable credit card that offers ...
Melanie G
— Newcastle —
I was very happy with my recent interaction with Coles Credit Cards. All of the staff members I spoke to were able to help me in a timely manner. It's wonderful to deal with an organisation that ...
Jaime K
— Sydney —
Coles Contact
Contact Number
E-Mail
Website
Physical Address
---
Postal Address
Insurance Australia Limited PO Box 16042 Collins St West, Victoria, 8007, Australia
Opening Hours
Monday

08:00 – 21:00

Tuesday

08:00 – 21:00

Wednesday

08:00 – 21:00

Thursday

08:00 – 21:00

Friday

08:00 – 21:00

Saturday

08:00 – 18:00

Sunday

08:00 – 18:00