Trade finance
Business growth
Low-interest starting from 7.45%
In-page navigation
---
Author Arab Bank Australia. Screenshot of Arab Bank Australia website.


[Accessed March 26, 2021]
Arab Bank Australia – Competitive business loans
Growing businesses always find themselves in need of capital influx to meet their operational demands and growth potential.
If you're in search of a competitively priced business loan for your company, then you've certainly come to the right place. Arab Bank works with small to medium and larger sized businesses around the country to deliver the business loan solutions that they need to excel.
We will exceed your expectation
We know it can be challenging finding a lending institution that provides you with the service and solutions you're after, but we work hard to not only meet the expectations placed on us but to also far exceed all these expectations.
Trust us to help you take your business to the next level, and to provide you with access to the quick loan solutions you need to do just that.
We raise the standards
We are proud of our long history of excellent service in the industry and continue working hard to raise the standards of excellence in our industry even further.
These are only a few of the many reasons why it pays to partner with us for all your business loan needs. You will never have to accept anything other than the very best financial services and solutions than necessary when working with us.
Value-added business facilities
It doesn't need to be a challenge to find the best flexible business and personal loan solutions for your needs, as we bring a choice of business loan solutions to the marketplace.
Let us help you access the solutions your business needs to take its services and products to the marketplace. Our team is also able to assist you in developing trade relationships between Australia and countries throughout North Africa and the Middle East.
Maintain and grow your company
We are proud of our long track record of service excellence and continue working hard to add tangible value to our clients' concerns. Let us help you access the capital needed to maintain and grow your competitive stake in your industry. If you're looking to buy, start or expand your own company, then simply view our range of specifically designed business finance products, perfectly suited for companies of all shapes and sizes.
Easy finance options
We also provide value-adding business facilities. Find out more about our personal style of banking, and how it can be of value to you. Our easy emergency finance options are designed for business needs like yours. Speak to our team about all your finance leasing needs and let us help you access the assets your business needs to expand its services and offerings. Applying for a business loan from Arab Bank simply couldn't be easier. We've worked hard to streamline the process, and to make it as easy as can be on you.
Arab Bank Australia – Business loan
Loan Type

Business loans

Interest Rate

7.45 – 16.9% p/a
Benefits of Arab Bank Australia
PERSONAL Loans
BUSINESS Loans
VARIABLE Rate Home Loans
FIXED Rate Home Loans
Arab Bank Australia – Effective business finance solutions
If you would like to learn more about how we can help you access the financial solutions you need, then contact us today.
Don't miss out on our great service and excellent solutions, solutions which are tailored to your company's precise needs. Enjoy access to competitively priced business loans, and never pay more for accessing capital than necessary. Take your business forward with business loans and keep your business afloat with access to the financial resources needed.
Let our insights work for you
We also have many other services, products and solutions, including our value-adding business accounts, which provide easy access to your funds, and an impressive range of features. Tap into our in-depth knowledge of local market customs and practices, and let our expertise and insights work for you.
Throughout the years, we've learned a lot about our customers and their needs. We use this great insight to inform our product development and to help us determine which services to offer. It also assists us in remaining responsive to our clients' needs, working hard to offer tangible value and making it easy to access the long and short term loan solutions needed to take their businesses forward. Let us help you do just that.
Flexible business loans
Our flexible business loan offers to provide you with the business options needed to put your business into overdrive. There's no reason at all for you to settle for anything other than the very best when working with us. Our choice of fixed or variable interest rates, along with the ability to lock your fixed rates offer greater interest rate certainty. This means you know what you will be repaid on the loan for years to come, despite what the market does. These are only a few of the many reasons why it pays to turn to us for all your business loan needs.
Thanks to our flexible payment terms, more and more businesses are able to access the online loans needed to secure their future. Our team is always at hand to answer any questions you may have and to provide you with the great professional insights needed to make an informed business decision. If you would like to learn more about us, and what we can do for you, simply contact us today. We look forward to helping you access the state of the art business loan solutions your business needs.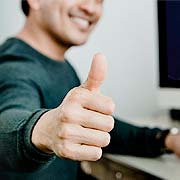 Arab Bank Australia is a trusted & reliable provider of business loans
In our review, Arab Bank Australia adheres to the compliance criteria in accordance with the National Consumer Credit Protection Act 2009, where the granting the loan will not cause financial distress to the consumer.
Arab Bank Australia is a registered credit provider in Australia: ACL 234563
Customer Reviews & Testimonials
"
When I needed help to finance my business, ABA had a great reputation among friends of mine who all used them when they needed to finance their own businesses - so naturally I decided to make use...
Sydney G
— Gold Coast —
The online loan application process was very easy and took very little time to complete, I was shocked at how quickly my business loan request was assessed and approved online. Genuine business s...
Daniella J
— Melbourne —
Excellent loan terms available should you need a long or short term business loan - the rates and fees were fair as well.
Roberto A
— Perth —
As a small business owner, when I needed a business loan I needed one that would understand the nature of my business and therefore be flexible. That is exactly what I got when I applied for a lo...
Harrison G
— Adelaide —
Arab Bank Australia Contact
Contact Number
E-Mail
Website
Physical Address
Exchange Centre Level 7, 20 Bridge Street

Sydney

NSW

2000

Australia
---
Postal Address
Arab Bank Australia Limited Head Office P.O. Box N645 Grosvenor Place, Sydney, 1220, Australia
Opening Hours
Monday

09:30 – 16:30

Tuesday

09:30 – 16:30

Wednesday

09:30 – 16:30

Thursday

09:30 – 16:30

Friday

09:30 – 16:30

Saturday

– Closed

Sunday

– Closed