Expert loan broker
Fast loan approval
Low-interest starting from 48%
In-page navigation
---
Author Universal Finance. Screenshot of Universal Finance website.


[Accessed April 12, 2018]
Universal Finance - We are with you every step of the way
Born and bred in Australia, Universal Finance has been in operation since 1999.
Throughout the years, we have managed to help thousands of customers during their financial difficulty. Seeing that everybody needs a little financial assistance from time to time, we always ensure that we render a bad credit loan service that is fast and willing to assist when nobody else is.
When banks say no, Universal Finance says yes
We know how difficult banks can be. However, we want to be of a speedy service that will always be available to customers who seek loans. Universal Finance hardly says no to a blacklisted loan application. We cater for all bad credit options for one reason only: we know how it feels. We know the stain of having a bad credit history and the weight of having to carry it around. We just want our clients to know that they don't have to carry the burden alone.
Bad credit specialist
When you have elevated from understanding what a bad credit is to be a called credit specialist, this should give our clients the impression and confirmation that there is no issue that we haven't encountered and dealt with. Without being big-headed or anything, we consider ourselves as specialists because bad credit doesn't scare us nor does it make us turn a blind eye on our customers. We still value each and every personal loan application and see to it that our clients get their loans approved even on their darkest of days.
We have the lowest interest rates
Clients need to fill in an online loan application form where they will give us a better picture of themselves.
The online application features questions such as names, physical address and employment information. They also need to furnish us with their bank statements.
Assessment
After they have submitted the information in an electronic format, they have to resubmit the documents manually.
This is just a security measure we make to verify all the documents brought to our attention. It is important that we access the affordability of the client before we grant him a short-term loan.
Money at your disposal
If everything is on the clear and the bad credit loan application showed no errors, the money will be deposited into your bank account before the end of the business.
Lowest interest rates in Australia
The last thing a client is looking for is having to pay an amount that is similar or even higher than the rates demanded by bank services.
However, at Universal Finance, we have remained one of the lowest interest rates credit provider ever since the beginning of our establishment.
Universal Finance – Bad credit loan
Loan Type

Bad credit loans

Interest Rate

from 48%
Benefits of Universal Finance
Easy online loan applications
Fast loan approval
Low rates and fees
Bad credit loan calculator
Universal Finance - Loan options to suit any budget
Bad credit loans are ideal for self-employed clients
Self-employed clients always need a helping hand as far as their finances are concerned especially when they are just starting out their business. Having a credit provider that offers bad credit loans to entrepreneurs is a great way of making these individuals grow their businesses into something bigger than it already is.
No tax returns required
Universal Finance is a company that trusts the clients they offer a service to. So much so that we don't require tax return documents as proof during an emergency loan application.
Bad credit loan applications
We don't see why economic changes such as being laid off from work due to the recession should be a reason why you are no granted a loan. Although there might be a million reasons for us to reject bad credit loan applications, we don't see the reason as to why we should when you can actually afford to pay the loan you are applying for.
We help you in every possible way
While banks will give a number of reasons as to why they won't assist you, we will not. It is rare for us to turn a client away. Most of our customers always get financial assistance. Being in a financial situation isn't ideal for anybody. The last thing you need at that time is someone showing you all your red flags when they should be availing a solution that will help you during your financial crisis.
Testimonials
We have helped a number of clients. The testimonials section on our website is just another way our customers have shown gratitude for our fast loan services. Seeing that we go above and beyond to ensure that they all get their loans approved, we appreciate each and every kind of words presented to us. Hearing and seeing such encouraging words pushes us to do better.
Universal Finance blog
For those who want to improve their financial management skills, Universal Finance blog is the one for you. We have a variety of articles that you will read that explain some of our online loans in detail. This is a great platform to learn as much as you can from the articles that are made for easy access to your liking. We want our customers to be money conscious after all and to always be fascinated by saving money as opposed to spending money.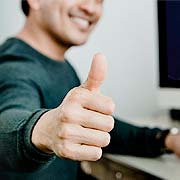 Universal Finance is a trusted & reliable provider of bad credit loans
In our review, Universal Finance adheres to the compliance criteria in accordance with the National Consumer Credit Protection Act 2009, where the granting the loan will not cause financial distress to the consumer.
Universal Finance is a registered credit provider in Australia: ACL 385 423
Customer Reviews & Testimonials
"
June 2018
Universal Finance has been my credit provider of choice for many years. They never cease to amaze me when it comes to offering me a loan that I can afford.
Lola K
— Albany —
October 2018
The interest rates at Universal Finance are the reason why I always prefer applying for my loans with them.
Peter A
— Perth —
May 2019
Using the Universal Finance website to apply for a loan is one of the quickest ways of getting a response.

2019/5/6
Lucas W
— Darwin —
Universal Finance Contact
Contact Number
E-Mail
Website
Physical Address
1/14 North East Road

Walkerville

SA

5081

Australia
---
Postal Address
40 Lockheed Lane, Parafield Airport, South Australia, 5106, Australia