Bad credit loans up to $50,000
Low-interest starting from 48%
Repayment up to 7 years
In-page navigation
---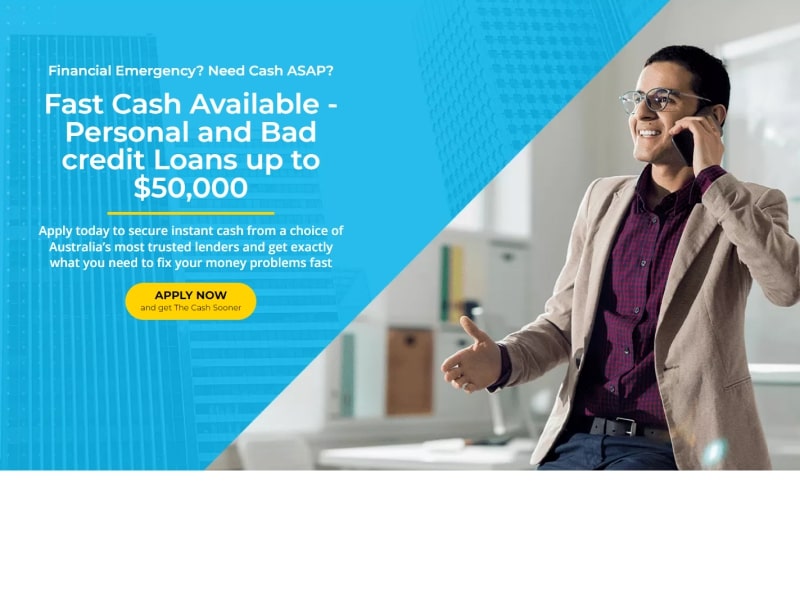 Author Cash On Your Mobile. Screenshot of Cash On Your Mobile website.


[Accessed April 5, 2021]
Cash on your Mobile - Getting a loan is easy through us
Cash on Your Mobile is a finance broker that is always seeking to help clients through lenders with their money woes.
Seeing that most emergencies just happen without expectation, it may be difficult to find a credit advance provider that is willing to help you at the last minute. Cash on Your Mobile does exactly that, we ensure that we give you the quickest bad credit loan service during your most difficult time.
Borrow money for many reasons
Unlike many financial providers, we are not one to ask many questions about what you need the money for. We believe that we are working with mature people who will never ask money for useless deeds. As such, we have never seen the reason for interrogating our clients about the personal loans they obtain from us.
Solving your finances immediately
Ultimately, we want you to worry less about what you going through by ensuring that we approve your loan as soon as possible. There is no heavy waiting period because we understand that no customer would apply for a loan if they wanted to use the money weeks later. We know that the only reason why you are applying for a credit advance is that you need to sort out your finances instantly.
Reasons as to why you might need the money
You might want to pay your rent
Fix your car after it has broken down
Looking for extra money to buy emergency groceries
A medical bill that can't wait until payday comes
Water and lights for your apartment
Fast online loan applications
Clients who are interested in finding financial help at Cash on Your Mobile can apply for a quick loan online on our website.
The online application is relatively simple and you will be done in no time. We will ask you common questions about your personal details, employment details and salary details.
Reviewing your loan application
After receiving your loan application, we need to verify your details and check if all the information you have submitted is correct.
This is the stage that worries a lot of clients and there is actually nothing to worry about, we are merely following all the procedures to our loan application processes.
Assigning you a lender
Due to the fact that we work with so many lenders, we will always pick a lender that is suitable for your financial requirements.
We will never give you a lender that will be too costly for you to pay or adhere to in terms of their financial obligations. The lender will contact you and you will explain each other's terms and conditions.
If we can't find you a bad credit loan, there is nothing to worry about, we will notify you in due course and give you all the guidelines that will make finding you a lender easier the next time.
Criteria needed to qualify for a loan
You must be 18 years or older
Earn a salary of over $550
Must be an Australian or permanent citizen
Cash On Your Mobile – Bad credit loan
Loan Type

Bad credit loans

Interest Rate

from 48%

Loan Amount

up to $50,000

Repayment

1 month to 7 years
Benefits of Cash On Your Mobile
Get a loan within 24 hours
Online applications are

quick and easy
Bad credit loan

options
Bad credit loan calculator
Cash on your Mobile - A lender you can trust
Bad credit is not a problem for us, we have dealt with many customers who have bad credit records and it has never been a matter of concern for us.
We are not worried about how badly you used to pay your debts in the past, we are concerned about how you paying now. Therefore, bad credit blunders are more than welcome. We will treat your bad credit loan application like any other and we will give you a credit advance if you meet all our requirements and you can afford to pay it back.
Can Cash on Your Mobile be trusted?
It will be a good affirmation for our clients to know that we are legit as they come. We are registered with the ASIC and the Credit Investment Ombudsman. So what we basically saying is, you can trust us!
How soon can you get the cash?
Depending on the bank account as well as the bank you use, clients can get their money in 4 hours. The longest time a client would have to wait is 48 hours. We do our utmost best to ensure that you get your short-term loan in your account as soon as possible but we can't do much when it comes to turnaround times of banks.
How do you pay back the loan?
A direct debit system is set up for our clients. This makes things so much easier as opposed to the customer having to pay the payday loan manually. The money will be deducted on the agreed upon date between the client and the lender.
Adhering to the terms and conditions
The terms and conditions stipulated on the contract are very important. If a client doesn't live up to his end of the bargain, this may put a heavy strain on his credit record.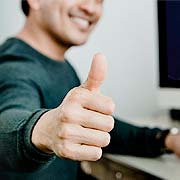 Cash On Your Mobile is a trusted & reliable provider of bad credit loans
In our review, Cash On Your Mobile adheres to the compliance criteria in accordance with the National Consumer Credit Protection Act 2009, where the granting the loan will not cause financial distress to the consumer.
Cash On Your Mobile is a registered credit provider in Australia: ACL 474107
Customer Reviews & Testimonials
"
August 2018
Cash On Your Mobile gave me a loan that looked like it was too good to be true!
Allison W
— Alice Springs —
October 2018
Thanks to Cash On Your Mobile, I got a loan that was well within my budget.
Chris H
— Perth —
May 2019
Using the Cash On Your Mobile website was easy and straight to the point.
Charlotte J
— Sydney —
Cash On Your Mobile Contact
Contact Number
E-Mail
Website
Physical Address
42 Bulcock Street

Caloundra

QLD

4551

Australia
---
Postal Address
PO Box 231, Caloundra, 4551, Australia