Bad credit loans up to $25,000
Low-interest starting from 29.99%
Repayment up to 3 years
In-page navigation
---
Author My Oz Money. Screenshot of My Oz Money website.


[Accessed April 5, 2021]
My Oz Money - Fast loan approvals
The last thing customers need when they are looking for a loan is to be told tons of unnecessary stores. Well, at Oz Money, we don't beat around the bush. We notify our customers as soon as possible about the outcome of their short-term loan application.
Although we have put a lot of smiles in many customers' faces, we have disappointed a few with being the barrier of bad news. Nonetheless, we still try the best we can to find a loan option for every customer that comes to us for help. We don't promise that we will always be of assistance but we will ensure that a client gets the best out of his financial situation.
Giving clients a quick and convenient service
We pride ourselves on delivering the best service. One that is professional, fast and convenient. We never make our customers feel less worthy of our service. Everyone who comes to us is treated with care and humility. Regardless of how their financial background may look, we still ensure that our customer's get the best option.
We are not in the business of judging people or how their credit checks have been in the past. We are in the operation of ensuring that clients get great bad credit loan options and that they don't have to worry about their problems because we will do all the worrying for them.
We are not financial guardian angels, we are simply professional specialists in the industry who want clients to get a deal they will be able to afford and pay off.
Apply on our easy to use website
Clients are required to fill in our online loan application form. The online form is quick and easy to use and you will not encounter any problems while using it.
You will be done in no time and you will move to the next step. The application contains general information about the customer and every question is straightforward.
Verifying your loan information
It is very important that we verify the information you submit for our viewing. The last thing we need is to be working with a client who says he can afford another bad credit loan but is already in so much debt.
Therefore, it is important that we validate whether the information you provided us with really does correspond with the information stipulated on the application.
Money deposited straight into your account
Once all the policing work has been done, we will deposit the money on the account number you provided us with when you were applying for the emergency loan.
Depending on the kind of bank you use, the money may take hours or even a day to reflect in your bank account.
My Oz Money – Bad credit loan
Loan Type

Bad credit loans

Interest Rate

from 29.99%

Loan Amount

up to $25,000

Repayment

1 year to 3 years
Benefits of My Oz Money
Convenient repayment terms up to 36 months
Choose

your loan amount and repayment terms
Apply

online within 5 minutes
Flexible

short-term loans online
Bad credit loan calculator
My Oz Money - A reliable and transparent lender
We don't want to stress our clients and give them ridiculous payment options that will be impossible to maintain.
Instead, we offer loan options that are not only fair but practical as well considering the time taken to repay the loan as well as the amount borrowed. The last thing we want is to put unnecessary pressure on our clients and expect them to meet unrealistic financial goals.
Transparent and upfront about fees
We are as crystal clear as they come at My Oz Money. We will never lie to you about the fees and interest rates incurred. Everything that is done on paper is authorised and will be accounted for by the person who signed for it. The money that you see on black and white is the same figure you going to pay for. We want our clients to know what is it that they are getting themselves into and how will they be able to pay for their bad credit loans.
Paying off your loan quicker is acceptable
If you want to fulfil your financial obligations before the scheduled payment date, you are more than welcome. If anything, this will prove to us how serious you are about ensuring that your debts are paid up and we will not have any problem assisting you in future. We are always looking for clients who show commitment towards their loan application.
No fuss, no hassle, no worries
Considering that everybody can go through a rough financial patch, we know that money will not always be there. Half of the reasons as to why people fell into the bad credit trap is because they didn't have enough money at the time. It is rare to find someone who has money and chooses not to pay their debts even when they know the repercussions of not paying.
Bad credit can happen to anyone
We know that other credit advance companies and financial institutions have crucified you enough. We don't see the point of doing it any further especially if you have changed your ways. Bad credit is not the end of the world and it shouldn't be treated like it is. Every client that is trying to do better is far greater than a customer who is doing nothing at all and should be able to obtain a blacklisted loan.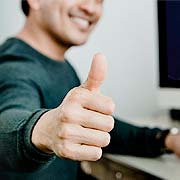 My Oz Money is a trusted & reliable provider of bad credit loans
In our review, My Oz Money adheres to the compliance criteria in accordance with the National Consumer Credit Protection Act 2009, where the granting the loan will not cause financial distress to the consumer.
My Oz Money is a registered credit provider in Australia: ACL 442218
Customer Reviews & Testimonials
"
September 2018
My Oz Money is such a reliable credit source. They are always looking to ensure that the customer gets the best loan offer.
Richard W
— Perth —
December 2019
If you looking for a credit provider that is always putting your first, My Oz Money will never disappoint.
Steven W
— Sydney —
March 2019
Get the best loan at the My Oz Money today and let your budget work for you.
Peter K
— Cairns —
My Oz Money Contact
Contact Number
E-Mail
Website
Opening Hours
Monday

08:00 – 19:00

Tuesday

08:00 – 19:00

Wednesday

08:00 – 19:00

Thursday

08:00 – 19:00

Friday

08:00 – 19:00

Saturday

09:00 – 18:00

Sunday

09:00 – 18:00