Short-term loans up to $5,000
Low-interest starting from 48%
Repayment up to 12 months
In-page navigation
---
Author Personal Loans Now. Screenshot of Personal Loans Now website.


[Accessed April 12, 2018]
Personal Loans Now - We take the frustration out of getting a short-term loan
Personal loans now will help you obtain a personal loan quickly, with ease and no frustration while providing you with the best customer service and making sure that your needs are satisfied.
We offer our short-term loans via our online service so that you are able to apply from the comfort of your phone or computer screen. By making sure that you get approved and your funds get paid over as fast as possible, we save you time and diminish your frustration.
What we offer
We offer short term personal loans for as little as $300 to as much as $5,000 and offer repayment terms of 1 month up to 12 months in very easy repayment terms. We offer you the flexibility to arrange a payment schedule that you can follow easily on your terms. Personal Loans For You is owned by Direct Finance Loans and has an Australian Credit License we encourage responsible lending. We will make enquiries into whether or not you could comfortably afford a loan and that you are permanently employed. The loan will only be granted if loan approval will not put you under financial strain when it comes time to make the payments.
Should you need help with the application process, one of our friendly knowable customer service specialists is standing by to take your call and answer any questions that you may have.
Loans up to $5,000
We unsecured short-term personal loans that range from $300 to $5,000. Unsecured loans give you repayment terms from 1 month to 8 months while for our secured loans we offer you a longer period to pay back the loan and we can offer you up to 12 months to pay.
You can apply for our quick loans very easily via our website and the entire process can be completed online. The loan can be used for anything that you like included cash for emergency situations, unexpected expenses or a holiday to get away from it all.
Secured loans
Our secured loans range from $2,050 to as much as $5,000 and are used for when you need a lot of cash for a much bigger expense such as paying for a wedding or buying a boat. Secured loans offer repayment terms for a maximum of 52 weeks to pay back the loan.
Collateral is required
To secure your short term loan you will need to provide collateral in the form of a vehicle that you own as well as supporting documents and car registration papers. You can apply for this type of loan online for added convenience.
If you require any assistance then please give us a call on 1300 800 260 or send us an email at [email protected]/
Personal Loans Now – Short-term loan
Loan Type

Short-term loans

Interest Rate

from 48%

Loan Amount

up to $5,000

Repayment

2 months to 12 months
Benefits of Personal Loans Now
Apply for a short-term loan online
Get your loan on the

same day
Bad credit

loans
Short-term loan calculator
Personal Loans Now - Fast online applications
When you apply online for one of our loans you will need to consent to a credit check and we will ask you to provide your personal information we will use this information to may sure that you are permanently employed and will be able to afford to pay back the loan in the event that it is granted.
We will perform a risk management analysis to determine your affordability as we are a responsible lender and will not grant you a bad credit loan if the loan will put you under financial strain.
Apply online
The application process is simple and straightforward and will only take you a few minutes to complete. Once you have sent us your application form we will call you back within 30 minutes to help you through the rest of the application process.
Use our easy online sliders to choose how much you would like to borrow, for what purpose you need the loan and how long you would need to pay back the money.
Information we need
To apply we will need the following information from you:
Full name
Last name
Email
Home number
Work number
Mobile number
Home address
City/Region
Postcode
Date of birth
Employment status
Living expenses
Rent/Mortgage
Marital status
Payment frequency
You will also need to consent to a credit check.
Quick and easy
To apply for one of our short term loans you will need to provide the following documentation, have this on hand to ensure that we can grant your loan very fast and with very little stress.
You will need to supply:
100 points of ID eg: driver's license, credit card or passport
Your last 2 payslips
A copy of your last 3 months banking statements
A utility bill that was sent to your home address eg: electricity bill, car registration document or phone bill
Once you have applied for our fast loans we will give you an outcome in 2 hours.
Dental loans
There is nothing more painful than having a toothache, it affects your ability to work and live and can be agonizing not only for your mouth but for your wallet. Our dental loans will take the pain of paying out of your wallet so that you can get one with your life pain-free. Apply for a dental loan online and we will give you the outcome within minutes so that you can secure your dental appointment as quickly as possible. The funds will be transferred into your account within 24 hours of being approved.
Dental loans can be used for the following procedures:
Root canal therapy
Teeth straightening
Prosthetic services eg: dentures
Teeth capping
Teeth whitening
How much may I borrow?
Our dental loans range from as little as $300 to as much as $5,000 when you need a lot of dental work performed. Our easy repayment terms range from 2 months to 12 months to pay your dental bill. We will assist you in setting up a repayment schedule to suit your individual needs.
To help make sure that you never miss a payment we can help you set up a debit order system.
When your tooth is giving you pain and you don't have the cash to visit the dentist our dental or emergency loans would be a perfect solution for you. You can expect the funds paid into your account within as little as 24 hours so that you can get your pesky tooth sorted and not worry about the strain on your wallet.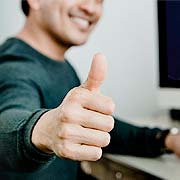 Personal Loans Now is a trusted & reliable provider of short-term loans
In our review, Personal Loans Now adheres to the compliance criteria in accordance with the National Consumer Credit Protection Act 2009, where the granting the loan will not cause financial distress to the consumer.
Personal Loans Now is a registered credit provider in Australia: ACL 472240
Customer Reviews & Testimonials
"
I sent the application form and the consultant called back. He took me in every step and he ensured that I understand everything. He was very patient and was able to answer all my questions. He w...
Clare B
— Sydney —
When I was young I fell on the stairs and my tooth changed from being white to cream. As a girl, I lost self-confidence. When I heard about a dental loan I applied instantly. Now I have a beautif...
Charlie W
— Melbourne —
The money was paid to my account in 24 hours. I was impressed on how fast they are.
Gazza H
— Hugo Daniel —
Personal Loans Now Contact
Contact Number
E-Mail
Website
Physical Address
505/152 Bunnerong Rd

Australia