Quick loan approval
Low-interest starting from 4.45%
Repayment up to 12 month
In-page navigation
---
Author Global Capital. Screenshot of Global Capital website.


[Accessed April 12, 2018]
Global Capital - A credit provider you can trust
We are Australia's number 1 commercial loan broker and trusted with by over 6,500 financial brokers since 2001.
We aim to deliver innovative solutions by matching you with the lender that best suits your individual needs. We have over 250 lenders who offer loans in Australia available at your request. To help you keep your project on track with our development financing with amazing rates from as little as 4.45%
Access to capital
With our access to over 250 lenders and our low-interest rates of 4.45%, it's in your best interest to apply for a loan with us so that we can help you meet your specific needs. We will get you the access to capital that you need when you need it. There is a no pre-sale funding option available. We will help you provide preferred equity. Our Commercial Property loans are 80% LVR.
Funding for the stages of the construction process
We can assist you with every step of the construction cycle from the initial first purchase of the land you want to build on funding all the approval costs all the way through to the construction drawdowns.
Land Bank Facilities for land acquisition and to fund approval costs. This includes reasoning, approval fees and LVR based on highest value amounts
Construction – draw down facilities
Takeout facilities that allow for existing construction using the leftover stock as security to get more money against the loan.
Why you should choose us
Our many years of experience
Our vast industry knowledge
Our personal attention to all our clients
We have market-leading facilities with attractive terms and very competitive short term loan interest rates.
Tailor-made loans for you
We offer short-term loans in the quickest time. We understand that you need money and you need it fast so we make sure to respond to you as quickly as possible.
Short-term loans are also known as caveat loans and are designed specifically to help you cover yourself in an emergency or to pay off a time-sensitive loan.
Short-term loans
Our short-term loans have repayment terms from 1 month to 12 months, depending on the loan agreement. These short-term loans are usually secured loans this means that you will need something of value to act as collateral against your loan. This could be property, cars, expensive equipment or anything that you have of value.
Apply online
To apply for one of our personal loans all you have to do is log onto our website and fill in the online application form. Call us on 1300 011 211 to speak to one of our financial consultants to guide you through the application process.
Specialized securities
This refers to security property and is for the purpose-built properties such as hotels, motels, petrol stations and retirement villages.
The "freehold value" is the value that refers to the value of the property.
The "leasehold value" of the property is referring to the value of the business.
We offer finance for:
Full doc development
Stretched senior construction, finance facilities
Low Doc/ No pre-sale Development finance facilities
Global Capital – Short-term loan
Loan Type

Short-term loans

Interest Rate

4.45 – 48% p/a

Repayment

1 month to 12 month
Benefits of Global Capital
Affordable short-term loans
Private

mortgages finance
SMSF

loans
Investments
Short-term loan calculator
Global Finance - We have loans for every occasion
Help to improve your living conditions
Our rural property loans are designed specifically for rural and rural residential zoned properties that can be used for lifestyle living or even as a farm that workers can tend to.
The financing can be used for the following reasons:
To purchase or improve rural properties
Refining an existing loan
Purchasing livestock
Providing a working capital
Fund off-farm investments or other worthwhile projects
Private mortgages
GCC has a direct link to private investors and financial leaders that are looking to lend money, especially for property-based transactions. These loans can cover all investment properties, all types of construction and subdivision loans.
Private finance lenders
GCC private finance may be able to assist you in the following instances:
If an urgent settlement is required
Cash flow problem solutions
If you have a bad credit history or have previously defaulted on payments and need a blacklisted loan
If your current loans are in arrears
If the location of the property is too remote
ATO tax debts need to be paid urgently
The existing lender is forcing an exit
The construction project is incomplete and the existing lender is unwilling to fund the project to completion.
Bridging finance solutions
Our bridging finance solutions offer you the fastest approval rating with very competitive rates.
Bridging finance is perfect for when cash flow problems arise and you need to cover day to day costs, you might need a bit of extra cash while you wait for your property sale to go through or to cover the equity of acquiring a new a property. This short term finance solution has a slightly higher interest rate than a conventional mortgage loan.
When you are waiting for funds to clear from the sale of your old property and securing a new property can be tricky if you don't have the cash at hand and you may miss out on a good opportunity.
Pre-sale shortfall solutions
Most banks and senior lenders will impose you to strict pre-sale hurdles before your first draw will be released. This puts pressure on the property developer to meet pre-sale targets before they are able to start construction on the property.
Our solutions are different as we offer pre-sale solutions via:
Innovative credit enhancement policies and strategies
Renounceable pre-sale contracts
Help every step of the way
Fill out the online application form and see if you qualify for one of our personal, home or emergency loans completely obligation free and we will call you back with the options that would best suit your requirements.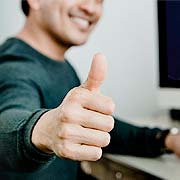 Global Capital is a trusted & reliable provider of short-term loans
In our review, Global Capital adheres to the compliance criteria in accordance with the National Consumer Credit Protection Act 2009, where the granting the loan will not cause financial distress to the consumer.
Global Capital is a registered credit provider in Australia: ACL 381719
Customer Reviews & Testimonials
"
I currently stay in my beautiful home. Thank you global for property mortgage.
Eli M
— Sydeny —
My business was falling apart. I needed cash to pay my employees and to purchase company resources. when I heard about Global Capital I immediately applied online and my commercial loan was appr...
Flynn C
— Penmark —
Buying a land is very expensive in nowadays but with the land loan Global Capital offered. I was able to buy the land.
Micheal W
— Victor Harbour —
Global Capital Contact
Contact Number
E-Mail
Website
Physical Address
Level 43 Governor Philip Tower, 1 Farrer Place

Sydney

NSW

2000

Australia
Opening Hours
Monday

09:00 – 17:30

Tuesday

09:00 – 17:30

Wednesday

09:00 – 17:30

Thursday

09:00 – 17:30

Friday

09:00 – 17:30

Saturday

– Closed

Sunday

– Closed