Quick loans up to $15,000
Low-interest starting from 8.99%
Repayment up to 24 months
In-page navigation
---
Author MoneyMe. Screenshot of MoneyMe website.


[Accessed April 6, 2021]
Money Me - perfect loan solutions
Money Me offers personal loans of up to $15,000 really fast. Simply use your cell phone or laptop to log onto our website and have access to your loan form your pocket.
We use the latest technology to process your application form and let you know the outcome as quickly as possible so there is no need to wait around to see if you have been approved or not. Our technology goes a step further by transferring the money into your bank account within a matter of seconds.
Clever technology
The clever algorithms let us know if you are a high or low-risk client and then it works out how much you need to borrow based on your finances and expenses. This allows us to work out the perfect fast loan solution for your needs.
If you prefer to speak to one of our consultants we can communicate through e-mails, via online chat or on the telephone. Our staff is highly trained to answer all your questions and assist you as much as possible.
Giving back to the community
To give back to the community MoneyMe is committed to helping entrepreneurs in 2017 we sponsored and were fortunate enough to participate in the Sydney Random Hacks of Kindness initiative (RHOK) these digital technologists solve problems that have an impact on social development causes and is a not profit initiative.
Loans range from $500 to $15,000
We are also proud to announce that we launched a University of Sydney partnership program that provides joint scholarships to a student and PhD candidate that will focus on learning emerging tech such as machine learning and AI.
Money Me offers a variety of loan products that include:
Personal loans
Cash loans
Instant loans
Online cash loans fast cash advance
Small loans
Quick personal loans
Short term loans
Payday loans
Quick cash loans
Apply online for an emergency loan by using the sliders to choose the amount that you would like to borrow.
Our quick cash loans range from $500 to $15,000 and need to be paid back between 3 months and 24 months depending on the loan agreement.
MoneyMe – Quick loan
Loan Type

Quick loans

Interest Rate

8.99 – 29.99% p/a

Loan Amount

up to $15,000

Repayment

3 months to 24 months
Benefits of MoneyMe
You can apply with a bad credit history
Get a loan

payout in minutes
Quick loans with

no hidden charges
Money Me - we can help you improve your credit score
We will ask you to consent to a credit check, but a bad credit score will not necessarily disqualify your loan application.
Repay your loan more easily
We don't want you to worry about missing a payment, so we arrange a direct debit that lines up with when you get paid, no mess, no fuss.
Improve your credit score
Your credit score is very important, and you should try to increase it at every chance you get. Once you can prove to pay your bad credit loan back on time you will be a lower risk client, and this will reflect positively on your credit report and help raise your credit score. Repeat clients will benefit from extra benefits such as qualifying to borrow more money and having their applications processed at lightning speed.
Proviso technology keeps your data safe
To make sure that your personal information remains safe and secure we use the latest in technology Proviso technology to view your 90-day bank statements without you needing to get them from the bank yourself and ensuring that your financial information is protected.
Fees and charges
Our quick loans do not have a set rate as each loan is customized to suit your needs and is dependent on your credit score, current income and other factors. Clients that have a very good credit score will be rewarded by qualifying for lower cost loans.
If you are in the position to pay back your loan early we do not charge penalties or termination fees.
The Money Me loan rating system
The Money Me loan rating system gives each application a score from A1 to A5 depending on the client's credit report and repayment terms. The higher your loan rating the more you will save on a loan.
Each time that you repay a short term loan and prove that you can make the payments on time, your score will increase and allow you access to more money at a lower cost in the future.
What happens if I can't make a payment?
We set up a direct debit system so that it is more difficult for you to miss a payment but sometimes you might have a problem and the debit is rejected in this case you will be charged a $25 payment dishonour fee.
If you are having problems making payments speak to us so that we can come up with a better option to suit your budget and help lift your financial strain.
Call us on 1300 669 059 and we will assist you as much as possible and want to help lift your financial burdens.
Responsible lending
At Money Me, we believe in being a responsible lender and putting our clients' needs first. We will never lend you more money than you can afford to pay back and will only grant the payday loan if the loan will help you financially and not cause you more unnecessary financial stress.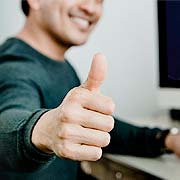 MoneyMe is a trusted & reliable provider of quick loans
In our review, MoneyMe adheres to the compliance criteria in accordance with the National Consumer Credit Protection Act 2009, where the granting the loan will not cause financial distress to the consumer.
MoneyMe is a registered credit provider in Australia: ACL 442218
Customer Reviews & Testimonials
"
With over sixteen years of experience under the belt, Money Me is the obvious lender to choose if you're from WA. I have been going to them for years and I will definitely recommend them to my f...
Julia B
— Derby —
Money Me offers the fastest loan in WA. Their loan process does not require any paperwork but only the completion of their short application. Get the money you need within the same day.
Derrick A
— Fremantle —
Money Me offers you a loan exactly how you would like it. You choose your repayment term to fit your budget ensuring that you will be happy with the loan that you receive.
Natasha B
— Perth —
Get the money that you need with a fast turnover time. I found myself in a bit of a pinch this month and MoneyMe was there to help me right out of it. I got my money on the same day!
Jo-Anne M
— Canberra —
MoneyMe Contact
Contact Number
E-Mail
Website
Physical Address
Level 38, 100 Miller St

North Sydney

NSW

2060

Australia
Opening Hours
Monday

08:00 – 19:00

Tuesday

08:00 – 19:00

Wednesday

08:00 – 19:00

Thursday

08:00 – 19:00

Friday

08:00 – 19:00

Saturday

09:00 – 15:00

Sunday

09:00 – 15:00