Quick loans up to $5,000
Low-interest up to 47.8%
Repayment up to 12 months
In-page navigation
---
Author Cashfirst. Screenshot of Cashfirst website.


[Accessed April 12, 2018]
Cash First - Speedy loan payouts
Cash First allows you to borrow up to $5000 through wallet Wizard.
Our application process only takes a few minutes to complete and we evaluate your application quickly so that we can get you the fast loan that you need with as much speed as possible.
Partners with Wallet Wizard
We have partnered with Wallet Wizard to bring you the most affordable short-term loans, quick cash loans, bad credit loans and other loans designed to suit your needs. To apply for a loan is 100% free and there is no obligation to go ahead with the loan.
Step into the future of loans
Remember when applying for a loan could take days or even weeks? You first had to go to your bank to get your latest statements printed out and then take a drive to the loan branch and sit with a financial consultant. With the innovation of modern technology, you can do almost anything from your cellphone applying for a loan is no different as long as you have an internet connection you can apply from almost anywhere.
Marvellous technology helps us to identify you easily and figure out in an instant if you are eligible for a loan or not. This same technology allows us to link your bank statements and have read-only access to your last 90 days to help us process your loan quickly and save you a trip to the bank.
Loans between $500 and $5000
We offer quick loans through our partner Wallet Wizard of between $500 and $5000 with repayment terms to suit your current financial circumstances.
The latest technology works out how much you can comfortably afford to borrow and suggests a repayment schedule.
To apply for a wallet wizard loan you will need to:
You will need to supply your internet banking details to get started this will give us access to view your bank statements over the past 90 days so that you don't need to get them from the bank yourself and so that we can process your emergency loan application even faster.
You will need to supply 2 forms of identification. This can include your driver's license, Medicare card or passport.
We will need your BSB and bank account number so that we can easily deposit your money to you.
You will need to supply your personal details including your name, date of birth and employment information.
You need to be at least 18 years old and an Australian citizen to apply for a loan.
How quickly can I expect my cash?
Short term loans get you your money quickly. Once your loan application has been approved we will transfer the full loan amount into your bank account within an hour.
Cashfirst – Quick loan
Loan Type

Quick loans

Interest Rate

47.8%

Loan Amount

up to $5,000

Repayment

2 months to 12 months
Benefits of Cashfirst
Apply online for a

quick loan
Low interest rates
Loans are

approved fast
Cash First - quick application procedure
Follow the 3 quick steps and your cash will soon be on the way to your account as quickly as possible.
Complete the online application form by providing some details about your fiancés and your income. Use our completely automated system to link your bank statements.
Sit back and watch the magic happen. Our technology engine works its magic and confirms your details. The technology will work out exactly what your credit limit should be and how much you can afford to lend. Make sure that you read the term and conditions then agree to the contract and sign the agreement via our online platform.
Once your quick loan application has been approved we will transfer the money to your account within an hour.
What is a credit limit?
Once we have processed your loan application we will establish a credit limit on your account this is the maximum amount that we can lend you that you will be able to afford to pay back. This amount will be determined by your credit score and other factors.
Your available credit is the difference between your credit limit and your current account balance. Your current balance is the money that you still owe on your loan.
Once you have paid at least 25% of your total personal loan amount you will be able to redraw the funds that you have paid so far. To access your available funds log onto the website and go to the member's area and fill out a re-draw application form.
Can my application be declined?
Unfortunately, if you don't meet the requirements then your loan application may be declined. We will try to let you know why your application was declined and help you fix the problem if possible.
If we can't assist you we will put you in touch with someone that can provide better insight into your financial requirements. If you need to talk to a financial counsellor we can help you find a good one.
How do I end the loan agreement?
Because our payday loan system works on a top-up basis you will need to close your loan otherwise we will continue to offer you an ongoing line of credit. This means that even if you do not use the credit our monthly charges and fees may still apply.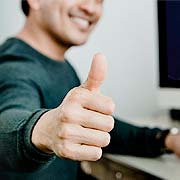 Cashfirst is a trusted & reliable provider of quick loans
In our review, Cashfirst adheres to the compliance criteria in accordance with the National Consumer Credit Protection Act 2009, where the granting the loan will not cause financial distress to the consumer.
Cashfirst is a registered credit provider in Australia: ACL 400871
Customer Reviews & Testimonials
"
Since being in operation for a good number of years and having helped a great majority of the Aussie community sort out their finances, I am happy to say that I am one of those who have been help...
Emily J
— Griffith —
I have to commend CF on their excellent customer service. Their staff is so friendly, experienced and professional. It was really pleasant to acquaint myself with their services.
John S
— Kempsey —
The great thing about Cash First is that they also offer business loans. I was having a dry spell in my business and needed some extra cash quickly. With the assistance of Cash First I am now up ...
Joshua K
— Newcastle —
Cashfirst Contact
Contact Number
E-Mail
Website
Physical Address
138 Queen St

Campbelltown

NSW

2560

Australia
Opening Hours
Monday

09:00 – 17:00

Tuesday

09:00 – 17:00

Wednesday

09:00 – 17:00

Thursday

09:00 – 17:00

Friday

09:00 – 17:00

Saturday

– Closed

Sunday

– Closed