Low doc loans
Online pre-approval
Repayment up to 5 years
In-page navigation
---
Author Aussie. Screenshot of Aussie website.


[Accessed April 12, 2018]
Aussie - A reliable financial partner
We are an Australian-based loan service. Our goal is for Australians to find a suitable personal loan, which will allow them to achieve their dreams by buying their dream house.
We have over a thousand skilled set of brokers who are passionate about securing the right personal loan deal for all Australians.
We always reach the top
In 2013-2018, we have been awarded as "The Adviser's Top Brokerage". We also won the Australian Banking & Finance Magazine's 'Mortgage Broker of the Year' eight times.
We won the Australian Broking Awards "Major Brokerage of the Year" which has been running for four years. This shows that our passion drives us to be at the top of our game, and we remain unbeatable.
We are experienced
We have over 25 years of wisdom. You can count on us to make the right decision for you whether you're looking for a short-term loan or a large personal loan.
We will never let our clients down. Over 25 years, we have gained experience and knowledge that allows us to meet your needs, regardless of what they may be. We know the mortgage market off by heart.
Our loans are designed around your financial needs
In order to help Australians achieve their goals, we make sure that we give them the best personal loans for their specific needs.
We present them with thousands of personal loans to choose from, and we take care of all the paperwork involved. There are over 30000 loans available. We are aware of the challenge that people face when they are choosing a loan. This is where we can help the clients to find the right loan to suit their needs
The process of our service involves three steps:
Having a conversation with a broker
Finding the right loan to suit your needs
Completing the process.
The client starts speaking to a broker in order to communicate his wants and needs. After that, the broker searches for a loan that suits the client's needs. When these processes are done, the broker helps to lock down an exceptional rate and manages the paperwork.
Advice offered
Our services also include giving people advice on how to buy their first house. We offer guides on how to stop renting and how to start buying with an appropriate home loan. There are multiple strategies involved in the process of attaining your dream house, and our services are exactly what you need in order to let the process run smoothly.
Aussie – Personal loan
Loan Type

Personal loans

Repayment

1 year to 5 years
Benefits of Aussie
User-friendly comparison website
Flexible

microfinance
Compare

loans options
Aussie - Loans made easy
After you have moved into your home, we are able to provide insurances that will protect you when tragedy occurs.
We offer four levels of cover, each with a range of features and benefits.
Getting home insurance is essential for your sense of well-being, and we are here to help you in every step of the way.
We also offer landlord insurance, which is essential for protection for investment properties.
Mortgage protection will help protect your family when life's unexpected events strike.
We also offer car insurances which will cover your vehicle when an accident happens, as well as caravan insurance for peace of mind when you are taking a trip.
All of these insurances are essential for the protection of your property, your finances and your family. Luckily, we offer them all to you.
What makes our brokers stand out?
You can have a conversation with an Aussie mortgage broker free of charge.
They will offer you advice on mortgages and they will make sure you find the right loan.
They always make sure you get the best personal loan possible by comparing thousands of loans from over 20 leading lenders.
The paperwork is managed by them, and they arrange the rates in order to find one that suits your needs.
Their schedules are flexible, which means that they will fit into your schedule. All you have to do to speak to one of them is to enter an Aussie store or to contact one of our brokers. They will be able to meet you where you are.
What happens when you have applied?
After you have applied for a quick loan, your mortgage broker will file queries from the lender. He will answer questions regarding your concerns, which will make the process easier for you.
The lender will decide whether the online loan application is approvable.
Your broker will contact you about the lender's decision, followed by a formal letter from the lender which will confirm the approval.
You will then be prepared for the loan contract, with guidance from the lender's legal people, as well as your legal representative.
Your legal representative will discuss the contract with you, allowing you to sign the contract after everything is clarified.
Your legal representative will then forward the contract to the lender. You get the final say on how the money is transferred. When the transfer is complete, the settlement occurs.
What happens after settlement?
After the settlement, you will receive a letter from your lender. This letter will confirm amounts and dates for repayment, as well as your long or short-term loan details. The lender will manage all the questions regarding daily loans. You will receive a call from your mortgage broker to confirm that you are satisfied.
It is an easy, painless process that aims to meet your needs and to aid you in achieving the life you deserve.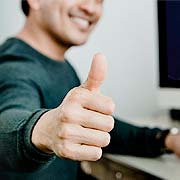 Aussie is a trusted & reliable provider of personal loans
In our review, Aussie adheres to the compliance criteria in accordance with the National Consumer Credit Protection Act 2009, where the granting the loan will not cause financial distress to the consumer.
Aussie is a registered credit provider in Australia: ACL 246786
Customer Reviews & Testimonials
"
My experience with Aussie was a very good one. Their staff is well trained and able to assist with all questions and their rates and fees they offer on personal loans are very affordable to the a...
Lola M
— Perth —
When I saw the advert for Aussie I was skeptical at first, I generally believe that if an organisation needs to advertise themselves there is a problem. However, a colleague of mine had vouched f...
Kevin B
— Gold Coast —
Utter convenience from the comfort of your home! I was able to fully complete my online personal loan application and submit the supporting documents without issue. They came back to me within th...
Gavin G
— Melbourne —
Aussie Contact
Contact Number
E-Mail
Website
Physical Address
363-367 Albany Hwy

Victoria Park

WA

6100

Australia
Opening Hours
Monday

09:00 – 17:00

Tuesday

09:00 – 17:00

Wednesday

09:00 – 17:00

Thursday

09:00 – 17:00

Friday

09:00 – 17:00

Saturday

– Closed

Sunday

– Closed