Payday loans up to $1,900
Low-interest starting from 48%
Repayment up to 6 months
In-page navigation
---
Author Ferratum. Screenshot of Ferratum website.


[Accessed April 7, 2021]
Ferratum – Fast payday loan pay-outs
Ferratum has been in operation since 2005 and we have over 10 years experience in the personal loans business.
We would like to think we have met our client's needs and are in fact continuing to do so with our loan option. We have helped over 10 000 customers and we still want to help more!
All year round service
It is quite rare to find a credit advance enterprise that operates 24/7 and 365 days a year. Some may operate on a 24/7 basis but may close during holidays. Well, at Ferratum, we are available to assist you during any time of the day, week or month. The reason behind this notion is because we understand that unexpected things may happen and may require our immediate attention. That said, you might need a quick loan immediately. How are you going to get the cash if we are closed? Therefore, we have seen to it that we cater to our customers all year round.
Loan amount
Our payday loans range from $100 to $1900 and can be repaid over a period of 30 days to 6 months. Essentially, the faster you pay off your credit advance, the better. Although on the other hand, there is no problem if you pay your loan on your stipulated date, the problem will be when you skip your scheduled payment days and fail to alert us.
Payday loans up to $1,900
Clients can apply any time of the day since we are a 24/7 operating financial services provider. Further to that, the application form is user-friendly for any type of device.
The online loan application process is done on an online platform and we don't require any paperwork nor do we perform any credit checks. The feedback is based on the application that was brought to our attention.
Cash payment
After the payday loan application has been successful, we will then process the payment and it will be directed to your bank account.
Spending your cash
Seeing that new employees can be loaned a maximum amount of $1900 and existing members can be loaned a maximum amount of $5000, there's a lot of spending money that is available for both parties.
Loan repayment
Clients have a period of 30 days to 6 months to repay back a short-term loan. To make the payment process easier, set up a direct bank debit order so that the money is deducted straight from your account on the agreed upon date.
Ferratum – Payday loan
Loan Type

Payday loans

Interest Rate

from 48%

Loan Amount

up to $1,900

Repayment

30 days to 6 months
Benefits of Ferratum
Choose your loan amount
Apply online in 10 minutes
Loans are transferred in 24 hours
Ferratum – We have many satisfied customers
After customers have repaid the loan, they are more than welcome to re-apply again for more money in the future.
Once the emergency loan that you currently owed has been cleared from our database, you can re-apply for a new credit advance plan with immediate effect and can get it right away if you meet all our requirements. Due to the fact that we don't want our clients to be financially burdened, we only give them one loan at a time and nothing more.
Security is key
Any information that is submitted to us by our clients is safe and will never be used for other purposes than credit advance plans. We know how nerve-wracking it might be to trust us with your credentials, but we can assure our customers that all their information is in good hands.
Nonpayment of loan
Should you know that there may be a reasonable thought, to believe that you may not meet your monthly payments, you need to make us aware as soon as possible. If you alert us soon enough, we may be able to stop the payment and you will then pay us when you have the funds available in your account.
However, it is also important to realize that you will incur fees for late payments and this may not give us a good report on your repayment plans. It is better to be on the safe side and avoid taking up a loan if you are not sure you will be able to pay. The last thing you want is to be handed over to credit bureaus because you are failing to meet your financial deadlines.
Get your documents ready
Since we don't perform credit checks, we require bank statements so we can see if the client qualifies for a bad credit loan with us. This is the only verification method we use to determine the loan amount we can give to the potential customer. We normally require bank statements for a period of 90 days. In the statements, we check your frequent expenses and other debts you may have.
We also require clients to submit to us their identification, copies as part of the loan application process. It could be your driver's license or your identification document.
Criteria to apply
In order to apply for a payday loan, you should be above the age of 18 and earn a regular income. Clients should also be Australian citizens or permanent residents in Australia. We will also request your phone number and email address as a means of us reaching you.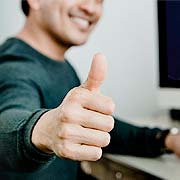 Ferratum is a trusted & reliable provider of payday loans
In our review, Ferratum adheres to the compliance criteria in accordance with the National Consumer Credit Protection Act 2009, where the granting the loan will not cause financial distress to the consumer.
Ferratum is a registered credit provider in Australia: ACL 409512
Customer Reviews & Testimonials
"
Super quick to apply and as soon as your bank account has been checked you get approved couldn't be happier.
Mark B
— Perth —
The staff is super friendly and they look after you, when I applied for my first loan they helped me get through and apply and even get my loan approved.
Storm H
— Sydney —
Thank you for the great service I recommend them to anyone.
Mary C
— Perth —
Ferratum Contact
Contact Number
E-Mail
Website
Physical Address
7/8 Welshpool Rd

East Victoria Park

WA

6101

Australia
---
Postal Address
7/8 Welshpool Road, East Victoria Park, 6101, Australia
Opening Hours
Monday

05:00 – 23:00

Tuesday

05:00 – 23:00

Wednesday

05:00 – 23:00

Thursday

05:00 – 23:00

Friday

05:00 – 23:00

Saturday

09:00 – 17:00

Sunday

09:00 – 17:00