Payday loans up to $3,000
Low-interest starting from 48%
Repayment up to 30 days
In-page navigation
---
Author Clear Cash. Screenshot of Clear Cash website.


[Accessed April 7, 2021]
Clear Cash – Fast & easy payday loans
Clear Cash has been a trusted creditor's provider of choice for years. We have been striving to reach every customer in their times of financial need.
So much so that we aim to run a smooth payday loan application process. Further to that, we believe that everybody deserves a little financial assistance now and again. We are a financial service provider that helps everyone on the basis of our loan policies and procedures.
Government benefits
A number of creditors may not give clients who get government benefits a loan. At Clear Cash, we do things a little different. We are not concerned about where your money comes from, we are more interested in ensuring that you get an emergency loan that will be easily repayable for you and for your lifestyle.
Do you have bad credit?
When we say we are good, genuine people, we really mean it. Even if your financial record doesn't look all too merry, we will still assist. We are normally not concerned about how you were financially performing in the past; we are interested in how you will be able to pay your payments going forward.
Additional Clear Cash loan
Should you require an additional short-term loan, you can log in on the site and check if you meet the requirements of an additional credit advance plan.
Re-apply for a loan at any time
There are no accurate explanations as to why a client's loan application may be declined because there are a lot of considerations that come into play. However, should you not get any joy at first hand; you can re-apply at a later stage.
Our loans are paid out fast
Seeing that our clients are always looking for a fast response, we have made the application to be quite easy.
All that is required from the client is to fill in their details and we will do the rest. Saving paperwork and time, everything is done electronically.
Quick approval process
After an online loan application has been brought to our attention, we will then check if all the required documents are present and if the client qualifies for the loan amount requested.
There have been cases where we gave our customers a lower amount because that is the specific amount they qualify for at that present moment.
Loan approval
Once we have reviewed all your documents, the money will reflect in your account in less than an hour.
No hidden fees
We know our clients don't like surprises and we have seen to it that we don't give them wonders either. Therefore, all the fees that are stipulated in your agreement will remain the same until the end of your personal loan agreement.
We support responsible lending practices
The last thing we want is to see our customers being in unnecessary debts that they could have avoided.
That said, we are recurrently striving to ensure that we give our clients only a minimum amount of the loan they requested and nothing more. We want our clients to continue living a normal life, regardless of the credit advances they have to pay.
Clear Cash – Payday loan
Loan Type

Payday loans

Interest Rate

from 48%

Loan Amount

up to $3,000

Repayment

7 days to 30 days
Benefits of Clear Cash
Loans payout fast
Apply 100% online
No paperwork
Clear Cash – We believe every client deserves a second chance
We don't mind if you have had a bad credit in the past and will offer you a bad credit loan. These things happen. What we are more concerned about is how you are currently paying your debts at the present moment.
New clients
A minimum amount of $500 and a maximum amount of $3000 can be loaned by a new client. However, we need to verify if you will be able to repay the amount that you requested.
Credit checks
Credit checks are done so that we can get an idea of how you have been paying your previous debts. However, your past credit record doesn't affect our decision in giving you the current payday loan a client has requested. Nobody is perfect, right? Therefore, we understand that everyone has had a bad financial path in their life.
Electronically and manual statements, submission
Depending on how fast you want the loan to be approved, you have an option of electronically submitting the loan application. On the other hand, you can submit the documents manually, although this option may take a little longer.
Increase credit limit
Increasing your credit limit is not an automatic activity. Clients are advised to log onto our website and see whether they qualify for an increase.
How do I repay my loan?
Clients can set up automatic payment options that will make the payment a less stressful activity. Again, you may have to leave the money for the whole day on the day of your fast loan repayment date. This is done so that we don't have a problem when we get to your account and find that there are insufficient funds. Therefore, just to be on the safe side, ensure that the money is available for the whole day.
What is the annual percentage rate?
We want our customers to know their financial obligations prior to paying for the loan. This way, they will know what they are getting themselves into and we will not have to run after our customers demanding money from them. Currently, the annual percentage rate is 47.8%.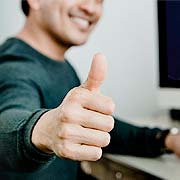 Clear Cash is a trusted & reliable provider of payday loans
In our review, Clear Cash adheres to the compliance criteria in accordance with the National Consumer Credit Protection Act 2009, where the granting the loan will not cause financial distress to the consumer.
Clear Cash is a registered credit provider in Australia: ACL 400871
Customer Reviews & Testimonials
"
I got to use the calculator to determine what my loan amount would be and its amazing to see how much you will be paying couldn't be happier.
Bernadette B
— Perth —
Super easy application and then to get your loan approved and money in your account the same day all I can say is this company has great service.
James K
— Sydney —
Got great service and super speedy can't complain all I can say is I recommend them any day.
Tamlyn D
— Brisbane —
Clear Cash Contact
Contact Number
E-Mail
Website
Physical Address
201 Kent St

Sydney

NSW

2000

Australia
---
Postal Address
GPO Box 4475, NSW, Sydney, Australia
Opening Hours
Monday

08:00 – 20:00

Tuesday

08:00 – 20:00

Wednesday

08:00 – 20:00

Thursday

08:00 – 20:00

Friday

08:00 – 20:00

Saturday

08:00 – 16:30

Sunday

– Closed