Home loans up to $500,000
Low-interest starting from 5.5%
Repayment up to 30 years
In-page navigation
---
Author Smartline. Screenshot of Smartline website.


[Accessed April 12, 2018]
Smartline - We compare loans
Smartline will guide you through the complete home loan and purchasing process, no matter what your need or status quo is our mortgage brokers will find you an appropriate loan. Mortgage advice is important because it can make a vast difference in your life.
There are a lot of things to think about when you buy your first home but it's exciting. Our mortgage broker is able to assist you with your first home loan, answer any questions you may have and assist you from the time of completion of the online loan application to the end of the process. Are you ready to take that step in purchasing your first home?
Moving to a new home
So you want to move to your next house and you're looking for a new property loan, contact a Smartline mortgage broker who can take of it for you. We will answer any questions regarding your affordability, bridging loans, juggling homes and any other concerns you may have.
Offer invaluable advice and guidance
Should you be selling your current home while purchasing a new one, or maybe you want to turn in into an investment property, you'll need a plan of action as well as manage things carefully, with a Smartline mortgage broker all the requirements can come together plus you'll be advised every step of the way.
We will find the perfect home loan for you
You can do some of your own calculations with the assistance of our online mortgage calculators, or your mortgage broker is also able to give you an accurate indication of how much you can purchase for as well as the amount that needs to be borrowed.
Below are some of the costs that you need to take into account:
Stamp duty, conveyance fees, inspection costs and mortgage insurance. You also need to make provision for application fees. Your broker can discuss the scenarios and give you the exact figures. Even, if you are borrowing more than 80% of the property value.
Make your mortgage work for you
Should you be planning on doing major renovations, your mortgage broker may advise on the equity loan. A bridging loan is good for when you want to purchase another home before selling your existing home. If you don't want to juggle your money but want to draw a fund for the down payment, we can arrange a deposit bond. It's all about your loan working for you.
Secure you a better loan
The Smartline mortgage can secure a bond for you from one of our 25 leading Australian lenders as soon as they have established your specific needs, goals, and circumstances.
Smartline – Home loan
Loan Type

Home loans

Interest Rate

5.5 – 25% p/a

Loan Amount

up to $500,000

Repayment

1 year to 30 years
Benefits of Smartline
Use the

online loan calculator
Compare

home loans and loan features
---
Smartline - you have access to a free expert adviser
Our Smartline Adviser expertise is free of charge which means you don't pay a cent for services and we do all the running around because we already receive a commission from our lenders when a mortgage is sealed and signed.
Refinance home loan
If you are refinancing your home you should fist distinguish if it's worth doing so, where you stand and what involves the refinancing of your home loan. Switching home loan could possibly save you some money and it can free up some cash for your renovations and investment property as well as other purchases. Securing a refinance Home Loan could mean securing a loan that better suited to your needs.
Do some inquiries with one of our Brokers at Smartline about the equity in your home refinance it may help you achieve your personal goals wealth and creation.
Remember as with any new loan you need to weigh up what your costs are going to be for e.g. if it will benefit you because as with any other loan there are costs involved even if you are changing loans. Determine some of the ways you can save by refinancing to a new home because it's not always about securing a lower interest rate.
Investment property loans
If you're smart about investing in property it can give you a solid, tax-friendly return plus the security you need and in order to secure a good property investment and lower your risks, you will need to get the right investment loan. This is where Smartline Brokers expertise comes into play.
Offer invaluable advice and guidance
No matter if you are an experienced property investor or a first-time home buyer, we are here to guide you every step of the way by providing our expert guidance so that you are confident in making your decision on investment property loans. Smartline will walk you through the different processes and scenarios explaining and advising on how much you can borrow; the potential risks of what costs are involved.
Help you reach your investment property goals
Contact a Smartline Broker to assist you with a Short-term-loan, property investment, cash flow or maybe capital growth - which will guide you, advise you and help you achieve your goals.
Your assigned broker can compare invest property loans for you to choose from because we have a wide range of lenders who are willing to assist in finding the Home Loan that sits well with you and make sure about your affordability so that you can have a good night's sleep without having to worry about if you have made the right choice or not.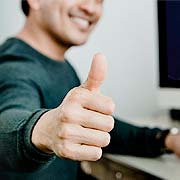 Smartline is a trusted & reliable provider of home loans
In our review, Smartline adheres to the compliance criteria in accordance with the National Consumer Credit Protection Act 2009, where the granting the loan will not cause financial distress to the consumer.
Smartline is a registered credit provider in Australia: ACL 385325
Customer Reviews & Testimonials
"
We find it very helpful to have such flexible terms to repay our mortgage when fortune strikes and we get a bit more money one month it is not an issue if we want to put it toward our mortgage.
Lilly G
— Sydney —
We have made use of Smartline in the past when we purchased our first home when it came time to buy a second they were a natural choice for us.
Harlow K
— Brisbane —
The staff at Smartline really made me feel like a top priority and went out of their way to ensure my needs were met!
Melissa M
— Darwin —
Smartline Contact
Contact Number
E-Mail
Website
Physical Address
Level 2, 2 Lyonpark Road, North Ryde

North Ryde

NSW

2113

Australia
Opening Hours
Monday

09:00 – 17:00

Tuesday

09:00 – 17:00

Wednesday

09:00 – 17:00

Thursday

09:00 – 17:00

Friday

09:00 – 17:00

Saturday

– Closed

Sunday

– Closed